Windows 10 PC Insider preview build 10565 gets a small update, along with IE Flash Player fix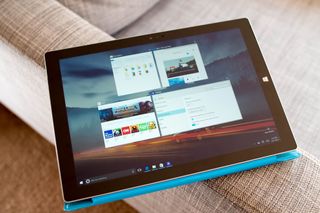 Members of the Windows Insider program got a new Windows 10 PC preview build, 10565, last week. That same build is the subject of a small update that's been released, along with another update with a separate download to fix a security issue.
Officially, the name of this download is "Update Windows 10 Insider Preview October Update for x64-based Systems (KB3106638)". There's no word yet on what's it fixes or improves in build 10565. In addition, there's also the "Security Update for Internet Explorer Flash Player for Windows 10 Insider Preview October Update for x64-based Systems (KB3105216)". This is likely to fix a security hole in Flash Player that was discovered and revealed by Adobe a few days ago.
Thanks to "cpat2" for the tip!
Windows Central Newsletter
Get the best of Windows Central in your inbox, every day!
Flash should just be depreciated as fast as possible. No good comes from it these days

Thanx to windows central Respected owner, please help me i m trying for upgrade my phones windows but i cant success please help me to upgrade my cell windows 8 to windows 10 im using microsoft lumia 535

How long to non insider to get this update?

You won't get it.. You'll be geting the updated November update instead that will include fixes like this.

Another month, another Adobe vulnerability.

Hope this fixes explorer.exe crashes when opening documents from the desktop.