Windows Central Best Games of 2017 Awards
As 2017 draws to a close, it's time to reflect on the best and brightest Xbox and Windows PC games that launched this year.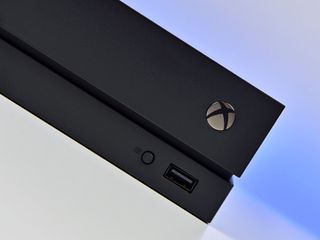 (Image credit: Daniel Rubino / Windows Central)
Say hi to the first annual Windows Central Game Awards, where we acknowledge the best of the best and celebrate their technical and artistic achievements.
We did some soft surveys to help inform these awards on our Windows Central Gaming Twitter feed, and we debated internally which games should get the highest accolades. This year, we're highlighting games across Xbox One and Windows PCs, for their writing, art, technical capabilities, and overall awesomeness.
Best Windows PC game: Divinity: Original Sin II
This year, there was only one choice for best Windows PC game, enjoying an overwhelming response both from our surveys and internally. Divinity: Original Sin II launched back in September, following a hugely successful Kickstarter campaign.
The RPG has enjoyed nearly universal acclaim for its complexity, artistic beauty, wonderful writing, and highly engaging gameplay, which puts player choice front and center.
In Divinity: Original Sin II, you play as one of several races in a deep and complex RPG world. Tactical turn-based combat joins D&D-inspired strategies and roleplaying to create this masterful game, which this year simply has no equal. This game is absolutely essential for any RPG fan, and it thoroughly earns our first ever Best Windows PC Game Award.
You can grab Divinity: Original Sin II on GOG (DRM-free) for around $45.
Best Xbox game: Assassin's Creed Origins
Several major Xbox titles launched this year, and while there were dozens of standout games, one stood tall in our surveys, and we agree that it fully deserves its place in the top spot.
Assassin's Creed Origins represents a monumental effort from Ubisoft to breathe new life into the aging franchise, and with Origins, it succeeded with confidence.
Origins doubles down on RPG mechanics, taking Assassin's Creed in a fresh new direction. Set in Ancient Egypt, Origins tells the story of the Assassin's Brotherhood, its early traditions, and how it all began. The world Ubisoft crafted for Origins is near-unprecedented in its sheer size and detail, giving gamers a faithful imagining of what life in one of the world's most legendary civilizations might have been like. Giant pyramids, snake-infested tombs, perilous swamps, and bustling cities are represented with some incredible art, which looks stunning in 4K HDR on the Xbox One X. This is one Xbox game you cannot miss in 2017.
Assassin's Creed Origins is available now for around $55.
Best indie game: Cuphead
While there were piles of great indie titles this year, Cuphead thoroughly dominated the conversation when it launched earlier this fall, and it is already an instant classic.
Cuphead is a brutally-difficult boss rush title from Studio MDHR, founded by two brothers. Cuphead is not only notable for its challenging gameplay, but also its incredible hand-drawn animated art.
In Cuphead, you play as the eponymous Cuphead and in 2-player co-op, along with Mugman, on a quest to save their souls from the Devil himself. Players encounter dozens of increasingly difficult bosses and platforming levels, testing reaction speed, trial and error learning, and perseverance.
The difficulty will make Cuphead an acquired taste for some, but the feeling of accomplishment is well worth the effort.
Cuphead is a stellar first effort from Studio MDHR, and it's available for just $20 on Steam, Xbox One, and the Windows 10 Store.
Best art direction: Cuphead
Oh, and by the way, Cuphead takes the accolade for best art direction too, by overwhelming consensus!
Cuphead enlists classic 1920s/30s style animation, inspired by Disney, Warner Bros, and the general style at the time.
The uncanny, almost creepy art direction weaves masterfully into Cuphead's narrative and gameplay, as bosses morph into weird and wonderful cartoon creatures. Cuphead himself was inspired by this bizarre 1930s Japanese WW2 propaganda film, which depicts a Cuphead-like dude morphing into a tank, before taking on an army of giant, evil Mickey Mouse characters, presumably depicting U.S. forces.
Cuphead also features an incredible soundtrack of authentic jazz music, complete with recording processes inspired by the era.
Cuphead easily takes the mantle for best art this year, for its distinctive style, painstaking construction, and authenticity.
Best multiplayer: PlayerUnknown's Battlegrounds
Another landslide victory in our surveys went to PlayerUnknown's Battlegrounds, affectionately known as PUBG.
There has been some debate about whether or not PUBG should be eligible for awards, given that it is technically in "early access" development. It is indeed a game that became available to buy in 2017, though, and given the fact that we live in a world where games are increasingly shifting to live services, perpetually being updated and in development, the idea of "early access" seems more like marketing terminology than an actual thing. Simply put, it would be folly to deny the impact PUBG has had on multiplayer gaming in 2017, given its absolutely insane ascension from obscurity to the top spot on Steam in a relatively short period of time.
PUBG popularized the idea of the Battle Royale multiplayer, where solo players or small squads fight to the death against a huge amount of players in a large arena free-for-all. Players parachute into a sizeable open map in PUBG and must procure randomly-generated guns, armor, and gear on-site, sneaking and sniping their way to the top spot. The play area perpetually decreases in size, creating mounting tension, as more players are forced into deadly scenarios.
PUBG has sold over 20 million copies as of writing, and it's showing no sign of slowing down. Early access or not, no game has made an impact on multiplayer gaming like PUBG. You can grab it on PC for $30 right now, and an Xbox version is on the way.
Best story campaign: Wolfenstein II
Under Machine Games, Wolfenstein's rebooted series revolves around a harrowing alternative reality where the Nazi regime won World War 2, plunging the world into a depraved fascist dystopia.
The previous title, The New Order, deconstructed the very idea of the violent shooter, known for popularizing the genre with its wanton ultra-violence. The New Order had a surprisingly emotional story, with a great supporting cast of diverse and deep characters, which layered heavy questions and ideas on top of some tight, responsive shooter gameplay. The New Colossus continues the tradition, edging out the competition for its complexity, depth, and unapologetic depiction of Nazism.
Taking place in an occupied USA, B.J. Blazkowicz and the struggling resistance movement fight for survival as the Nazi regime begins tightening its grip. Enlisting the aid of other rebel groups, B.J. takes the fight to the Nazi leadership, in a story that grabs you from the outset and doesn't let go.
Great character writing, laugh-out-loud humor, eyes-wide horror, and moving emotional moments, somehow, masterfully coalesce to take Wolfenstein II into the top spot for our Best story campaign of 2017.
You can pick up Wolfenstein II: The New Colossus for $60 on Xbox and $50 on PC.
Most underrated game: Prey
We also asked you lovely people what game you felt was unfairly overlooked or underrated, and Prey emerged as the front runner. We wholeheartedly agree.
Prey is a dark hybrid shooter, bringing in both RPG elements and stealth gameplay. As Morgan Yu, you traverse a huge space station filled with angry, oil-like aliens who seem utterly hell-bent on eradicating all life.
Prey's game space is vast, complete with a Metroidvania-like structure that allows players to explore and then backtrack to find new areas and secrets after unlocking new abilities. Prey's combat is tricky, tasking players to use the environment, traps, and stealth gameplay to get an advantage on the game's notoriously deceptive enemies, who can mimic any object in the environment.
Prey is a misunderstood title, owing to its deceptive complexity. Those who take the time to unpack its gameplay and systems will find a relentlessly rewarding sci-fi horror experience. You can grab Prey for around $40!
Most anticipated game: Sea of Thieves
With 2017 drawing to a close, we asked what titles you were looking forward to the most, and one game shone brightly on that horizon.
Sea of Thieves is an upcoming open-world connected adventure game, set in a vibrant pirate fantasy world. Teams of up to four players will take to the game's vast oceanic world, solving riddles, deciphering maps, and fighting cursed beings for buried treasure.
Featuring some of the most impressive water physics in a modern game and some gorgeous Rare-style visuals, Sea of Thieves holds a lot of promise as a future Xbox and Windows 10 exclusive title.
As a connected game, those who dive into Sea of Thieves' waters run the risk of encountering other players, who might not be all that friendly. Game development is on-going, and not a huge amount is known about future plans for gameplay, but Sea of Thieves remains one of the most intriguing games slated for a 2018 launch. We can't wait.
And that's a wrap!
Those are all the big winners from our very first Windows Central Game Awards. We'd love to hear what your favorite games of 2017 were, and whether we should expand and add other categories next year. Congrats to all the winners, and the hundreds of other amazing games that launched in 2017!
Get the Windows Central Newsletter
All the latest news, reviews, and guides for Windows and Xbox diehards.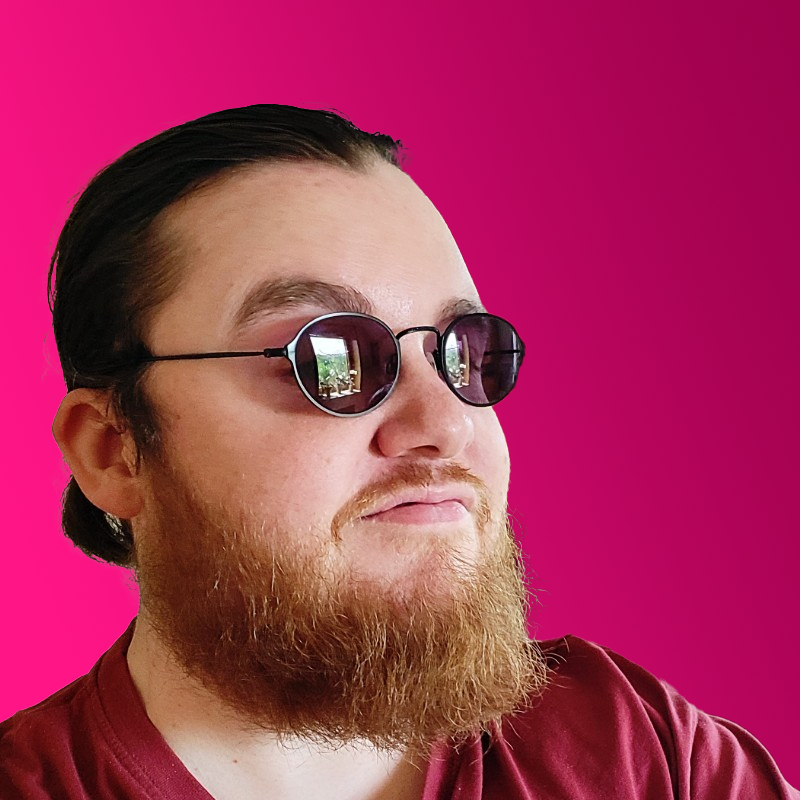 Jez Corden a Managing Editor at Windows Central, focusing primarily on all things Xbox and gaming. Jez is known for breaking exclusive news and analysis as relates to the Microsoft ecosystem while being powered by caffeine. Follow on Twitter @JezCorden and listen to his Xbox Two podcast, all about, you guessed it, Xbox!