Windows Server team moving to Windows and Devices Group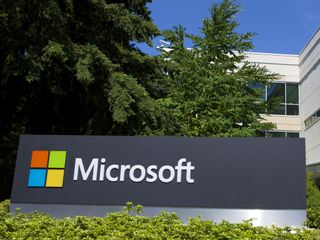 (Image credit: Windows Central)
The team responsible for Windows Server will be moving to the company's Windows and Devices Group under Terry Myerson, bringing all versions of Windows under the same umbrella.
In addition to the Windows Server team, the Remote Desktop Services team will also be making the transition, though the heads of both products, Mike Neil and Brad Anderson, respectively, will remain in the Cloud and Enterprise division.
Speaking to Mary Jo Foley at ZDNet, a spokesperson outlined the objectives of the move:
Executive Vice President Scott Guthrie will remain as the head of the Cloud and Enterprise Group. A date for the transition has not been revealed.
Did you read the article at all?

Huh?? Even the heading doesn't hint that even if you didn't read the article!

Of course it doesn't say that. But by aligning all in one are, they can easily spin services from devices.

You read it upsidedown? :)

More like W10 one and the last version change of Windows! From now on it will simply be W10 from IoT to Servers!

Daniel... Can we now have a Windows Productive section instead of this Pokémon stuff only.
You said the most users of Windows are not Windows Phone users.
If that's the case, then let's accommodate the business program users who are more than the android and iPhone Windows guys. We can file server under this section.

Wasn't he right or has Windows market share tanked recently to less than half a percentage?

Windows Server? What are you talking about?

Been thinking about this a lot over the last couple of years too. Dan, if you're looking for someone in the Windows cloud / servers / hosting industry, I'd love to write some articles for the site.

I smell a layoff soon! meh, since we dont need all these people in the windows/devices group. lets axe half now....half later!

I think you smell something else ;)

Yes, the stench of rotting windows. foul it is! Thanks to your almighty leader!

Windows Server is on premise and in the Cloud/Azure. Now you know how foolish your remark was.

Ha ha ha, Nothing foolish about my remarks...give it a couple of months and their will be an announcement regarding layoffs from the devices group. Mark my words.

Noooooooo! Now servers are doomed as well! Thanks Nadella!!

I'm amazed you have not been picked up yet for lunacy. Where do you live?

W10 has made PCs and 2 in 1s have some growth! This is just unifiying all versions of Windows from IoT to Servers under W10! Quite simple!

Servers don't need eternal beta love from Terry.

W10T is going the same way of WP, they are doing exactly the same errors there (bad previews and super slow progress...).

Go back to the verge please!

If you had said that in spanish, wow! That would have been funny!

W10T? new version coming up? :P

Give it a month or two, after these people who work hard, get some cool stuff. they will be kicked to the corner like yesterdays trash. THats how micrososft rolls. In about a month, new layoffs from the devices division of microsoft. Since we are no longer building phones, or anything for that matter, we have decidied to streamline our operations to push more work to india.

Server team still has QA's. To be replaced with 'insiders'.

So in TH3 will I be able to turn my phone into a Domain Controller?

No, in fact by then the Domain Controller feature will be removed because clueless insiders decided that it wasn't an exciting feature and instead wanted better Windows Ink support.

Satya is starting to cut heads again, he needs money to buy some other stupid website...

I heard there was an awesome website called tic tac doh for sale for 50 billion. its a t-t-t game that you never win. Sort of like microsofts overall stratagy.
Windows Central Newsletter
Get the best of Windows Central in in your inbox, every day!
Thank you for signing up to Windows Central. You will receive a verification email shortly.
There was a problem. Please refresh the page and try again.