WMExperts Podcast 8 - Windows Mobile 6.1 and CTIA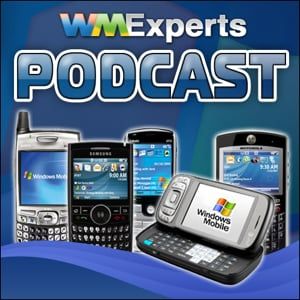 This week we discuss what's new in Windows Mobile 6.1 and what was great at the CTIA conference (Namely the Xperia X1). Special guest this week too! Kevin Michaluk of CrackBerry.com joins us to talk about his impressions of Windows Mobile from the BlackBerry perspective. You want to listen to this, you know you do.
Coming up a little later today, a bonus podcast to make up for the one we missed last week - Kevin, Malatesta, and Dieter discuss Microsoft's new server software and whether it presents a serious threat to RIM's business model.
News
CTIA 2008

We chat about the experience a bit
6.1 announcement, features

800w in July
T-Mo Wing Batteries
Tips and Software
Following up on an earlier email question, Mal's article on Sprint's MMS failure is good stuff. Of course, we just heard yesterday that Sprint intends to fix this situation.
Community
Thanks to Sunshine for the email!
Tilt, Serious drawbacks - AT&T Still using a compression proxy, eh? Google for cabs to disable / restore them (diff for diff devices)
800w rumortastic guesses up to 658
Credits
Thanks to the WMExperts Store for sponsoring the podcast. Thanks also to these great artists for the music and to CCMixter.org for offering a great database of Creative Commons music!
Windows Central Newsletter
Get the best of Windows Central in your inbox, every day!
soooo lucky. best thing i got in a goody bag was free shampoo.

Im not sure of upgrading to the new 6.1 especially if it adds the zoom out "bukkon". Hate those things. overall great podcast guys i love the begining of the post the best especially the part about two way pager. ouch burn that blkbrry