Xbox Game Pass members can complete quests for Microsoft Rewards points
Earn up to 2,100 points in January.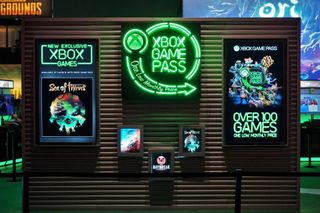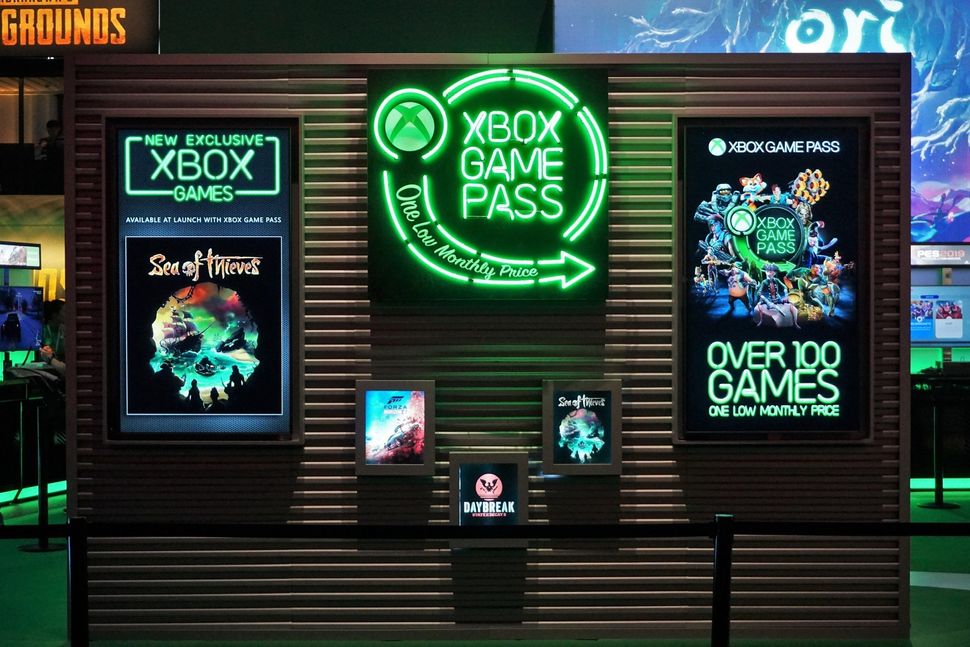 (Image credit: Matt Brown / Windows Central)
Microsoft is giving Xbox Game Pass members some extra incentive to play games from the service's catalog this month. For January, members will be able to tackle seven quests to earn up to 2,100 Microsoft Rewards points. What's more, you'll be able to continue racking up points every month with a fresh set of quests.
The seven quests on offer for January feature a mix of rewards for playing three specific games, as well as netting achievements in any game of your choice. Here's a look at the list:
Extraction Expert: Complete two specific extraction achievements in Tom Clancy's The Division to get up to 200 points. You earn points with each achievement. Complete this before January 31.
Metro Redux: Play Metro 2033 Redux and Metro: Last Light Redux to complete four specific achievements and get up to 200 points. You earn points with each achievement.
Adventurer: Bring out your inner adventurer and get up to 200 points when you complete two specific achievements in Strange Brigade. You earn points with each achievement.
Achievement Hunter: Get points with your first achievement and continue to complete up to 21 achievements in any combination of Xbox Game Pass games to get a maximum of 600 points.
Genre Explorer: Get 300 points when you complete an achievement in three games from different genres.
Play something new: Complete an achievement in a Xbox Game Pass title that was added in December to get 100 points.
Quest Master: Complete all Xbox Game Pass quests to get an additional 500 points.
The only catch here is that, at least for now, the rewards are only available for Microsoft Rewards members located in the U.S.
To get started with the quests, you can head to the Xbox Game Pass membership area on your Xbox One and check them out. If you aren't already a Microsoft Rewards member, you'll be asked to sign up from your console. Points that you earn can be redeemed later for everything from DLC to additional Game Pass membership time and much more.
The current roster of quests will remain available through February 4, at which point Microsoft will issue a new set of quests for February.
Dan Thorp-Lancaster is the former Editor-in-Chief of Windows Central. He began working with Windows Central, Android Central, and iMore as a news writer in 2014 and is obsessed with tech of all sorts. You can follow Dan on Twitter @DthorpL and Instagram @heyitsdtl.
so if you are in Europe and you have a Game Pass subscription Microsoft shows you the finger once more.

once more? It never changed since day 1

He is talking about how a certain country is always the priority. Other countries and market almost always comes last...

Er....I'm in the UK and I've been a part of Xbox Rewards for years. Never had any trouble. I regularly get messages from Xbox Live with redemption codes for credits or games depending on what requirements I filled. Most of the time I'm not even trying to earn them, I just earn them accidentally.

I'm sure it will come. EU has a lot more hoops to jump through for this sort of stuff. It's not as simple as just turning it on. Taxes are still involved in one way or another. Plus if they release it world wide all at once and there's an issue, that becomes 20x the problem than staggering the release.

Microsoft Rewards have been a thing for at least a couple years now (starting as Bing rewards). They've had more than enough time to start rolling it out to outside of US.

I'm in the UK, well outside the US, and I've been a member of Microsoft Rewards for years. I regularly get messages from Microsoft with redemption codes for credits and games etc... Are you sure this is US only?

Awww, shame it's US only, especially since I've just started playing Hellblade (amazing game by the way, it's got me pretty excited for what Ninja Theory come up with next, I've always dug them as a developer).

In another article I was talking about how with game pass MS choose what gamers must play but here it's even more obvious.
So they offer 200 reward points ($0.20) to play a game (the division) that will soon be taken out game pass, meaning making people try it so they can buy the full game next month.
They offer $0.20 to try out two Metro games and get 8 achievements, as we know a new metro will release soon. This is a way of companies to pay ridiculous amount of money to get attention for their game/franchise so they eventually pay more money.
That's what I'm saying when I talk about playing game I WANT TO PLAY. We as gamers have so little time when we consider the number of games available and our backlog. Not letting companies decide what we play or don't play... Sorry but I'm not a sheep, I'll play what I want to play. I won't be sold for a couple of bucks.

Actually, you're worse than a sheep. Let me explain why: No one is forcing you to play these games. Nor are you alone in figuring out these companies' motivations. Stop flattering yourself that you're part of a handful of 'clear thinkers' who've 'seen through' something. We all see it. Just most of us don't care. As I say, no one is forcing you to play any of these games. They're offering you an incentive, you are free to choose whether it's worth your time or not. And after playing Metro: Last Light, no one is FORCING you to buy Metro Exodus. You make it sound like we're all mindless zombies who will just instantly buy the next new release just because we played the previous one. I myself already own Metro: Last Light and was going to buy Metro: Exodus anyway because I'm a fan of the franchise, so Last Light being added to this quest scheme is nothing but a plus for me.
I also won't buy a sequel if I play the original on Game Pass only to discover I don't like it. Yes, this game pass quests thing is clearly a marketing technique, but there's nothing sinister or underhanded about it. Unless you're truly an absolutely idiot + incredibly rich, this system actually benefits both us the consumer and the companies. People like you just see everything as a zero sum game - if it benefits the companies then it must hurt us by definition. And then you flatter yourself that you're some profound 'deep thinker'. I also know people who fulfill the quests in order to earn their money back that they spent on gamepass. Fulfilling the quests is a short little chore they do in order to play the games they really want to play for free. They are not the victims of some sinister con, they're engaging a system that is mutually beneficial for both parties. Now, if you were GOING to play one of these games anyway, then it can only be a good thing that you get rewarded, however small the reward, for doing so.
But now you're going to deliberately avoid playing any of these games simply because they're part of this months quests. You're worse than a sheep. You wait to see what all the other sheep are doing, so you can then do the opposite. That's actually more pathetic.

What's really god damn stupid about this is that you can't fulfill the requirements if you've already earned the achievements! This month, for example, there's a quest to earn 2 achievements on Hellblade. Well, I earned 100% of Hellblade's achievements months ago, and the Quests don't acknowledge already earned achievements (it specifically states this). So I'm basically disqualified. They're basically penalizing people for being TOO GOOD, or too punctual, too quick, however you want to phrase it. There should be a rule where if you've already 100%-ed one of the Quest games then you automatically count as fulfilling that quest. This would incentivize people to play more games anyway. It's absolutely bizarre that they are punishing players for earning MORE than other players, and earning FASTER....
Windows Central Newsletter
Thank you for signing up to Windows Central. You will receive a verification email shortly.
There was a problem. Please refresh the page and try again.