Xbox Game Pass will get 'at least' 5 new games each month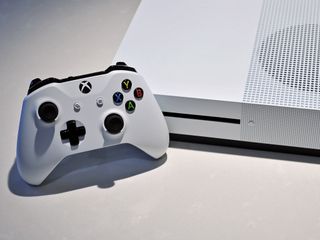 (Image credit: Windows Central)
Microsoft has confirmed that the recently launched Xbox Game Pass service will score "at least" five new games every month. As part of a recent Xbox Daily broadcast from E3 2017 Xbox senior product manager Dennis Ceccarelli emphasized the company's efforts to provide a "great mix of games," noting that at least five new titles will hit the catalog at the beginning of every month (via Eurogamer).
Xbox Game Pass acts as a sort of Netflix-style experience, but for games instead of movies and TV shows. For $10 per month, players can get access to a buffet of games that they can download and play at any time. Currently, Game Pass is made up of more than 100 titles, including popular entries like Gears of War, Bioshock, and Halo 5.
To further draw on that Netflix comparison, anyone familiar with the streaming service will know that titles eventually leave. Xbox Game Pass is no different, but Ceccarelli confirmed that the first titles won't be leaving until November:
Ceccarelli went on to state that the "vast majority" of games on the service will be available for much longer, so there is time to give each the time it deserves. Still, we're hoping Microsoft is keen on providing ample warning before a game is set to leave Game Pass so subscribers have a chance to try anything they may have been putting off.
Windows Central Newsletter
Get the best of Windows Central in your inbox, every day!
Dan Thorp-Lancaster is the former Editor-in-Chief of Windows Central. He began working with Windows Central, Android Central, and iMore as a news writer in 2014 and is obsessed with tech of all sorts. You can follow Dan on Twitter @DthorpL and Instagram @heyitsdtl.
And how long does the games stay?

He answered that. At least 6 months. From its inception the first games are leaving late November. That's 6 months or more.

Well, he answered the question, but not with that answer. "While there's not one set amount of time that a game will be in the catalog" is the correct answer. It's just the first won't happen for 6 months. After that, there's no guarantees of any timeframe.

This is amazing news. Really is. I feel with Xbox you get far more for your money.

With the new annoucment of BC for the original Xbox, I wonder if they will be adding classics like Star Wars: Knights of the Old Republic, Jade Empire and the like to Game Pass.

I think the real question is how many games from the previous months games with gold will end up as one of those "5 new games" each month.

well between that, and the fact you can use bing rewards to subscribe. I'll be subscribing soon.

I want this service to expand I to an actual streaming Servicelike Netflix meets OnLive. Downloading game is such a hassle. Buying disc is a hassle. It's timegaming industry catch up to movies and music. Gaming needs to become Spotify. Too many old dudes still trying to shove their old habits into young new generation of gamers. No one wants to sniff cases anymore or blow cartridges or collect phamplets. Gaming has become mainstream enough that it should be a grab and go thing.

Streaming games over the internet, is hard... You need a really good pipe of interenet. MOST areas are not at that point and onces that are, the internet you will need is $100+ a month. I tried a service about 2 years ago (my speeds were about the same as they are, step up internet 25/15), it was very spotty at best. You would play and it would look great, then 2 seconds later, the quailty looked crappy and back and forth, not stable at all. This is why all streaming game services have gone under or changed what they are doing. ANd just because it's a hassle to you, it does not mean people feel the other way. I personally would prefer to stop by a store and grab a disc to play than get from Microsoft store at that time. A 60gb game from Xbox live could take 2+ hours (in a lot of cases it takes 4-5 hours because Xbox live is slow some days), with a disc, in 30min I could play the game...THE FULL GAME.

I looked over the selection, No brand new games, Just older games for the most part, some over the last year titles but, Nothing new. I would only see the value in this in getting access to play that day 1 game and not have to pay $60 for every title. Any of the older titles I want to play, they can normally be found on ebay for under $15-20... so nothing I would cry over and I get a disc and case with it. So far, the service is meh... I'll be watchign, I am sure it will get better over time.

until Microsoft allow to use Account funds for this im out. i get enough points to claim funds from other purchases, but just like XB live, you cannot use those funds for a subscription...

Personally I hope this fails. I don't want the future of gaming to be renting old content