Xbox One Dolby Atmos Games List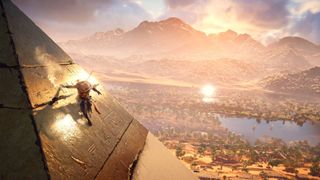 Dolby Atmos is vast evolution of Xbox One sound capabilities, shifting away from fixed channels to an object-based setup. Mapping sound to a virtual 3D space, positioning, and depth is greatly improved with supported setups. We've rounded up every Xbox One game with Dolby Atmos support in 2020.
Upgrade your sound
With Dolby Atmos adoption limited in comparison to 4K, HDR, and other cutting-edge technologies, the pool of supported titles remains small. Among the leading Dolby Atmos titles is Resident Evil 2 (opens in new tab), bringing spatial audio to this confined horror blockbuster. The world hosts threats around every corner, with Dolby Atmos support adding an extra layer of depth to encounters. Metro Exodus (opens in new tab) excels via similar attributes, rewarding stealth gameplay in this survival sandbox, for those who prefer the first-person shooter setup.
New Dolby Atmos adopters should also pick up Insects: An Xbox One X Enhanced Experience (opens in new tab). This free application is ideal for testing and demoing the capabilities of Microsoft's flagship console hooked up to a home Dolby Atmos setup.