Latest Xbox One Preview experience update contains some bug fixes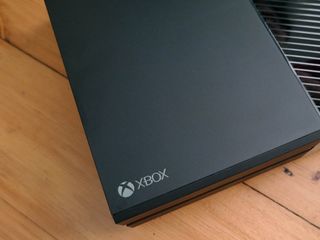 Microsoft is rolling out yet another update for Xbox One preview owners, with a few bug fixes compared to the last update on July 1.
The patch notes for the new update (opens in new tab) are nearly identical to the ones posted for the July 1 patch. However, there are some new fixes and knows issues with today's patch, which has the version number of rs1_xbox_rel_1608.160701-2142:
Fixes
My Games and Apps not launching correctly for some users.
Cortana fixes for Record that and localization fixes.
Narrator fixes for size of games being incorrect and apps and games out of order.
Store fix to resolve a crash when changing your Payment instrument.
Pins reverting to Previous locations is fixed.
Localization fixes – German fix for Sharing on Xbox Live
Incorrect battery icon fixed for some users
Known Issues
Sometimes Cortana reports a poor network connection, when the network connection is fine.
Cortana may occasionally freeze at "Warming up…" and become unresponsive.
See-It-Say-It sometimes fails to turn on when first launching an app, but will turn on after using a voice command from within the app.
When saying "Hey Cortana" on the Home dashboard with a game minimized in the main tile, Cortana may become unresponsive.
Microsoft notes that "you can manually begin the update by launching the Guide and navigating to All Settings > System > Console info & updates" and the update will prompt you to install no later than 1:00AM PDT 7/6/2016.
Get the Windows Central Newsletter
All the latest news, reviews, and guides for Windows and Xbox diehards.
I still couldn't launch EA Access FIFA 16 after the last update, I had to use the disc again. Hopefully this update will fix it...

Do I need to be invited? If so my nickname is AcookookX1. I'd be thankful for the invite.


Yes, you do need an invite. I just got in, but folks said I wouldn't. So, I invited everyone on my friends list and some from here as well, lol. I'll hook you up. You have to accept me as friend so I can invite you. Look for it.

Please add me too...chilltapan293

Can you send me an invite to the preview progam as well please! My gamertag is; ajdrivesayota. Thank you!

Today's award for "stating the obvious" headline of the day goes to Mr. John Callaham :) Contains some bug fixes indeed, lol Posted via the Windows Central App for Android

I can get ea access to work now. But can't play any online matches on FIFA 16.

Not update available as of today.

So I don't know when this came out or if its new to this release but we can now stream TV to xbox app. I did it by accident but I know before it used to say this app could not be streamed.

I can do that and I'm not even on preview...

Oh ok. Previously it would tell me that theTV app couldnt be streamed.

Hope Cortana gets better. Much slower than the old "Xbox _____" commands Posted via the Windows Central App for Android

I would definitely appreciate an invite if someone could my gamertag is playnogames0 Posted via the Windows Central App for Android

If they could fix the issues with Blu-ray player and Upload Studio not updating that would be great!