Xbox One X is more powerful than PS4 Pro, but Microsoft needs to prove it
The Xbox One X has finally been revealed, and it's a beast.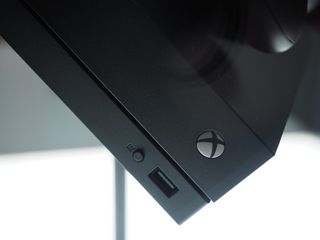 The six-teraflop (TF) "monster," as described by Microsoft, was unleashed at the company's E3 2017 conference, alongside 42 games, 22 with console exclusivity.
There has been a lot of commentary in the press and across social media about the Xbox One X's price point — $499 — and while a lot of the more vicious dissent was silenced by Microsoft's strong E3 showing, some genuine questions remain about its capability to take on the PlayStation 4 (PS4) Pro.
Xbox head Phil Spencer said in an interview that the Xbox One X is in a league of its own, and that the PS4 Pro is more suited for a comparison to the Xbox One S, rather than One X. That may well be true, but here's why Microsoft is going to have to demonstrate that to both the general public and hardcore gamers.
Price wars
On paper, the Xbox One X crushes the PS4 Pro into dust. It has UHD Blu-ray, HDMI pass-through, 40 percent more power, and a smaller design. When you look at the spec sheet, it's hard to argue against the Xbox One X's $100 markup, and if you're into 4K, an extra $100 alone isn't going to shy you away from a purchase.
We all know 4K TVs are expensive already, and if you have the disposable income to pick up one, you probably aren't worried about paying a little extra to get the most out of your set. You can only do that with the Xbox One X, because the PS4 Pro lacks that UHD Blu-ray option.
For media enthusiasts, the UHD Blu-ray optical drive is probably enough to sway them, but they also have the option of picking up an Xbox One S, which is far cheaper, and also powers 4K media. The Xbox One X is for gamers, and therein lies the problem.
The PS4 Pro remains a compelling option, particularly because it's $100 cheaper. Microsoft will need to work hard to demonstrate that the value of the Xbox One X extends beyond specs, particularly because it's relying on third-party games to do the job (except for Forza 7).
The big three aren't talking
ARK: Survival Evolved's developer Wildcard recently conducted an interview in which it described the Xbox One X as having truly incomparable power next to the PS4 Pro. The company described how the Xbox One X can handle higher quality textures, better frame rates, and various other visual enhancements that the PS4 Pro simply can't due to hardware limitations. Make sure you take a look at that interview right here.
Wildcard admitted that the PS4 Pro version of ARK would be inferior, after repeat questioning from the interviewer. Developers don't want to tell their customers invested in other platforms that their version of the game will be worse, and I think this could potentially present a problem for the Xbox One X when it comes to the heavy, system-selling hitters.
We talked to EA, and the company wouldn't tell us what resolution Battlefront II would gun for on Xbox One X. We've seen from leaked marketing materials and from conversations with multiple other sources at EA that Star Wars: Battlefront II is aiming for a 4K resolution, 60 frames per second (FPS) on Xbox One X, and it's being tested in the same labs as high-end PCs. But oddly, EA won't talk to us about the Xbox One X resolution in any official capacity. Presumably, that's due to a marketing deal it has with Sony.
Call of Duty: WW2, Destiny 2, Red Dead Redemption 2, and various other huge games also have marketing deals with Sony, which, if Battlefront II is any indication, will reduce the visibility of the Xbox One X's objectively superior power.
Differences 'imperceptible' to the human eye
Some media outlets, such as Digital Foundry, will do their pixel-by-pixel tests and probably show that in some cases, the Xbox One X version of multiplatform games will be the best version. But whether that information gets communicated more broadly to the less-connected gamers out there (of which there are tens of millions) remains to be seen. Beyond marketing deals that favor Sony, I think the Xbox One X could have a problem with developers who simply don't want to utilize the console's additional overhead.
I played Assassin's Creed Origins at the Xbox Showcase in Los Angeles at E3, and it was stunning, quite easily one of the most beautiful games I've ever seen. I've never cared much about resolutions or visual wars, but after playing that game at 4K with HDR, I never want to lay eyes on a 1080p monitor ever again.
I spoke to a developer from Ubisoft working on that game and inquired about the version parity between PS4 Pro and Xbox One X. He told me that Assassin's Creed Origins will be 4K at 30 FPS on both the Xbox One X and PS4 Pro, which I found a little confusing. If the PS4 Pro can handle 4K 30, how is Assassin's Creed Origins utilizing the Xbox One X's additional overhead? It isn't, apparently.
The developer told me that both versions use dynamic resolution scaling to maintain frame rate stability, so more intense scenes might see the 4K resolution drop below momentarily to keep the game running smoothly. He said that the Xbox One X version's resolution would most likely drop below True 4K far less often, and perhaps not at all when compared to the PS4 Pro, but also that the differences would be "imperceptible to the human eye."
If the difference between Assassin's Creed Origins across Xbox One X and PS4 Pro will be imperceptible, and this trend extends to other major third-party AAA games like Call of Duty: WW2 and Destiny 2, what's the point of getting an Xbox One X over a PS4 Pro?
Final thoughts
I spoke to people at Xbox about this concern, and every person I talked to expressed confidence that the Xbox One X version of these big-name games will be demonstrably superior in almost every scenario. I want to believe them, but considering even the team behind Assassin's Creed Origins, with which Microsoft has a marketing deal, refuses to admit one version looks better, I'm a little concerned.
Microsoft has Forza Motorsport 7 to showcase the full potential of the Xbox One X, but that's a single game. Crackdown 3, State of Decay 2, and Sea of Thieves all have stylized art that, while gorgeous, isn't exactly what I'd consider a decent showcase for the Xbox One X's full power.
Microsoft needed a game like Crytek's Ryse (which frankly, is still one of the best-looking games on Xbox One today) to fully show what this thing can do because clearly the big AAA third-party developers aren't willing to do it this year.
Anthem looks eye-wateringly beautiful, as does Metro Exodus. But they're a long way off, and we have no idea what the PS4 Pro versions of those games will look like.
It's on Microsoft to demonstrate that the Xbox One X versions of these big AAA games truly are the best versions (if indeed they are). Otherwise, consumers deciding which console to purchase to go with that sparkly new 4K TV this fall won't have a good frame of reference.
The spec delta is clear, but the real-world benefits for AAA multiplatform games are not. That's a real problem when deciding whether to pay $100 more for the Xbox One X.
Windows Central at E3 2017
Get the Windows Central Newsletter
All the latest news, reviews, and guides for Windows and Xbox diehards.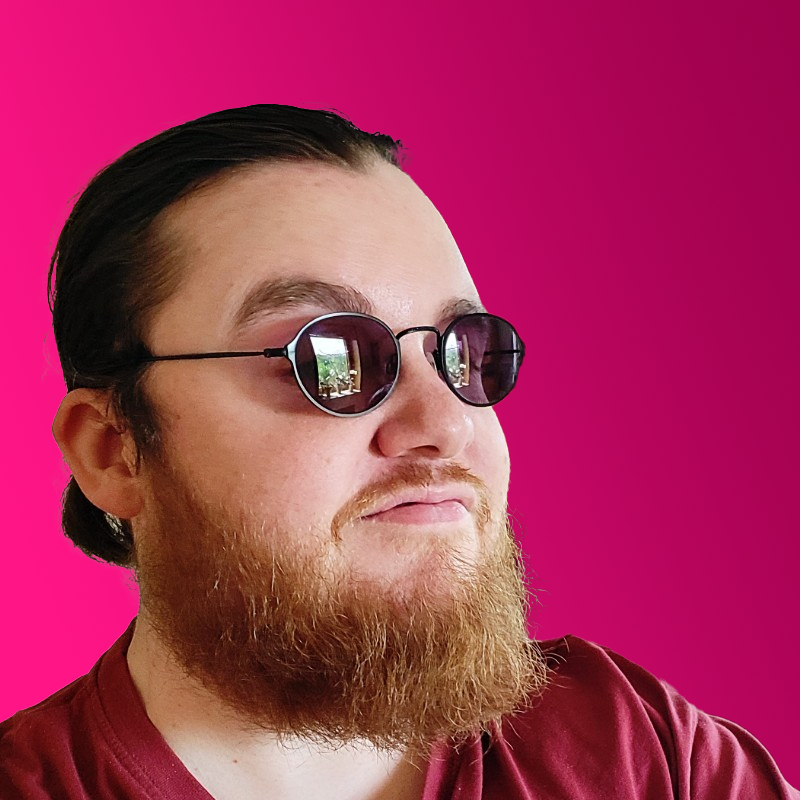 Jez Corden a Managing Editor at Windows Central, focusing primarily on all things Xbox and gaming. Jez is known for breaking exclusive news and analysis as relates to the Microsoft ecosystem while being powered by caffeine. Follow on Twitter @JezCorden and listen to his Xbox Two podcast, all about, you guessed it, Xbox!