Xbox Series X vs. PlayStation 5 (PS5): Which is best?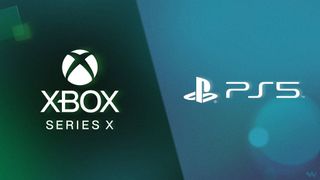 (Image credit: Windows Central)
(opens in new tab)
Power Your Dreams

Microsoft's Xbox Series X delivers beastly next-generation hardware, promising "four times" the processing capabilities of Xbox One X, and pacing 12 teraflops (TF) of computing power. Accompanied by storage and memory gains, it aims to streamline next-generation gaming.
(opens in new tab)
Play Has No Limits

While PlayStation 5 falls short of Xbox Series X processing power, it's still a sizeable 10.2 TF leap over its current console family, spearheaded by a killer solid-state storage setup. Proven to slice loading times, paired with a ton of new system features, it enters the new generation leveraging past success.
A game-changing year lies ahead, with two of the world's biggest next-generation consoles now on store shelves, albeit with limited supply. While Microsoft provides a tower of power with its monolithic Xbox Series X, the PlayStation 5 pitches an equally compelling upgrade from Sony. We've wrapped up everything you need to know about the two next-generation titans and how they stack up.
Xbox Series X vs. PlayStation 5: Features
As expected from any significant console refresh, Microsoft and Sony focused efforts on delivering flagship performance for their next-generation vision. Both consoles pack custom AMD silicon, based on leading Zen 2 processor architecture, alongside its latest Navi graphics cards. That duo lies at the heart of graphical advancements over Xbox One and PlayStation 4, pushing improved resolutions, frame rates, and overall visual fidelity.
The Xbox Series X is the latest evolution in Microsoft hardware, with an all-black, monolithic design housing stacked internals inside. It's a chunky box with added volume over previous Xbox One consoles, aiding a new single-fan cooling system, and drawing air up through the console. Sony has debuted a more abstract, two-toned design, wrapped in a white, winged outer casing. The difference is black and white (pun fully intended), but positions both as massive consoles compared to their predecessors. And don't worry; both stand vertically and horizontally, ideal for your existing setup.
The Xbox Series X and PlayStation 5 aim high, both capable of up to 8K resolutions or 120 frames-per-second (FPS) outputs. However, it translates to a 4K 60 FPS baseline, pushing the best 4K TVs for Xbox Series X. That helps elevate both consoles above current-generation solutions, with Microsoft specifically touting a "four times" power increase over Xbox One X. The consoles also feature hardware-accelerated ray tracing via their Navi GPUs, better simulating how light interacts with virtual objects.
Another next-generation shakeup comes with the adoption of solid-state drives, primarily advancing transfer speeds system-wide. That supports unmatched cuts to loading times, with both platform holders pledging to eliminate the wait between booting a game and entering the action. An exclusive on the PlayStation 5 from Wired highlighted these benefits, cutting 2018's Spider-Man from a PlayStation 4 Pro 15 second load time down to just 0.8 seconds.
Microsoft had similar ambitions, committing to an NVMe SSD and GDDR6 RAM, slicing loading, and increasing multitasking capabilities. It demonstrated that with State of Decay 2, cutting a 45 second load time on Xbox One X down to just seven seconds on Xbox Series X. While strong gains on both platforms, Sony's SSD technology has steadily come out on top.
With previous hardware architecture being carried forward to the next consoles, Microsoft and Sony have emerged as strong advocates of backward compatibility. While the Xbox One overcame those hurdles post-launch, and Sony attempted to offer past titles through PlayStation Now, both upcoming consoles finally pack native backward compatibility from launch.
For Xbox Series X, the full Xbox One library is assumed, including its vast backward compatible catalog of original Xbox and Xbox 360 games. Select Xbox One games upgraded for Xbox Series X can also support "Smart Delivery," enabling automatic, free upgrades across generations, drawing the best available version for your device. Microsoft also supports existing Xbox One accessories, including controllers and headsets. Sony also supports a rich library of PlayStation 4 titles on PlayStation 5.
The new PlayStation 5 OS also sets out to remove barriers of smaller tasks, inciting a closer relationship between the user interface and games. "Even though it will be fairly fast to boot games, we don't want the player to have to boot the game, see what's up," said Mark Cerny, PlayStation lead systems architect, with Wired. That keeps games more connected to the broader PlayStation experience, deeply integrating games into the system.
And Microsoft has remained more reserved on the OS powering Xbox Series X, drawing foundations from Xbox One. Xbox Series X brings forward the shared universal kernel, with improvements to leverage additional hardware overhead. That includes speeding up the infamously sluggish interface and enabling multitasking between multiple titles. The new developer-facing Game Core OS environment also brings improvements, pushing adoption of DirectX 12, and streamlining future Xbox development.
Xbox Series X vs. PlayStation 5: Specifications
The next-generation leap means all-new power under the hood, with Xbox Series X and PlayStation 5 pushing the limits of what's on the market. Custom AMD silicon lies within both devices, promising flagship gaming performance, and elevating their respective console families with new features.
AMD technologies once again power the next Xbox and PlayStation, with standalone teams sectioned to deliver the brains of future machines. That rides on the new 7nm 8-core Zen 2 processor architecture, flanked by a Navi-based GPU, representing the pinnacle of AMD's recent PC developments at the price point. Microsoft and Sony also have hardware-accelerated ray tracing support, made SSD storage the standard, and used GDDR6 memory as RAM.
We've wrapped up the specifications for Xbox Series X and PlayStation 5 below:
Swipe to scroll horizontally
| Category | Xbox Series X | PlayStation 5 |
| --- | --- | --- |
| Processor | 8x Cores @ 3.8 GHz Custom Zen 2 CPU | 8x Cores @ 3.5GHz Custom Zen 2 CPU |
| Graphics | 12.155 TFLOPS, 52 CUs @ 1.825 GHz Custom RDNA 2 | 10.28 TFLOPS, 36 CUs @ 2.23 GHz Custom RDNA 2 |
| Memory | 16 GB GDDR6, 320mb bus | 16 GB GDDR6, 256-bit |
| Memory Bandwidth | 10 GB @ 560 GB/s, 6GB @ 336 GB/s | 448GB/s |
| Internal Storage | 1 TB Custom NVME SSD | 825GB Custom NVME SSD |
| I/O Throughput | 2.4 GB/s (Raw), 4.8 GB/s (Compressed) | 5.5GB/s (Raw), 8-9GB/s (Compressed) |
| Expandable Storage | 1 TB Custom SSD expansion card | NVMe SSD slot |
| External Storage | USB external HDD support | USB external HDD support |
| Optical Drive | 4K UHD Blu-Ray drive | 4K UHD Blu-Ray drive |
| Size | 301mm x 151mm x 151mm | 390mm x 260mm x 104mm |
| Price | $499 | $499 |
Our sources initially suggested Xbox Series X is expected to feature an eight-core Zen 2 CPU targeting 3.6GHz, bolstered by improvements to caching, new silicon architecture, and other proprietary optimizations. The actual specs, as confirmed by Microsoft, were a bit better, with a CPU capable of running at 3.8GHz (3.6GHz w/ SMT). That helps Microsoft delivered upon the claimed four times increase over Xbox One X.
That pairs with its Navi GPU pacing 12 teraflops (TF) of computing power, compared to the Xbox One X's 6TF setup. Microsoft's GPU runs with 52 compute units clocked at 1.825GHz.
But that lays the foundations of one beastly machine, falling in line with PlayStation 5. That also saw Microsoft deliver a cheaper, mass-market alternative, Xbox Series S, while PlayStation 5 has a cheaper Digital Edition.
Sony also includes an eight-core 3.5GHz custom Zen 2 CPU, not too far behind Microsoft's offering for Xbox Series X, alongside a 10.28 TF GPU. Both consoles exhibit enormous gains over the current generation, and while the PS5 falls short in raw processing power, its speedy storage takes the lead.
Sony makes gains with its custom SSD setup, with support for standard PC NVMe drives for ultra-fast storage. Those storage improvements will help cut load times and streamline performance across all titles, proving its secret weapon for the next generation.
Xbox Series X Controller vs. PlayStation DualSense
Microsoft unveiled Xbox Series X alongside the latest revision of its controller, building upon the proven Xbox One design with further enhancements. The signature addition is a new dedicated "Share" button, mimicking the feature popularized by the PlayStation 4's DualShock and the Nintendo Switch. The key enables fast video and screenshot capture and sharing, building upon the Game DVR from Xbox One.
That pairs with a new hybrid D-Pad inspired by the Xbox Elite Series 2 Wireless Controller, circular-shaped with five defined square surfaces. Textured trigger grips come standard, which makes a huge difference compared to Xbox One.
Speaking with Xbox leadership, GameSpot also detailed an "ever-so-slightly smaller" controller silhouette for Xbox Series X, in response to user research. While a subtle change, Microsoft hoped to nail down ergonomics across the broadest range of Xbox buyers. The proprietary Xbox Wireless protocol also returns, extending efforts to reduce input latency.
Like the Xbox Elite Series 2 Wireless Controller, the Series X controller features USB Type-C; however, it takes AA batteries. Rechargeable batteries packs are compatible but optional.
Related: PS5's DualSense controller has features Xbox should've had years ago
The PS5 also includes the new "DualSense" controller, expanding Sony's in-house controller family with a new generation, beyond DualShock. The name refers to new features that provide additional feedback to players, through the sense of touch. That coupled with a sleek modern look too, adopting a broader silhouette, and the same two-tone design as the PS5 console.
Among fundamental improvements of the DualShock 5 is the addition of "adaptive triggers," accommodating variable levels of trigger resistance in-line with gameplay. The triggers provide feedback around tailored scenarios, emulating the tension of arrow drawstring, or differentiating firearm classes. It accompanies those with improved haptics, advancing its rumble motors with highly programmable voice-coil actuators in either grip. That means an overall more responsive setup than Xbox, which first experimented with impulse triggers and directional haptics back in 2013.
Sony also brings other improvements, including a shift to USB Type-C for wired connectivity and charging. The integrated speaker also returns with improved clarity, paired with a larger capacity internal battery. The former lightbar has also been removed, a primary cause of rapid battery drain, with a soft glow radiating through the design instead.
Other notable changes include the shift from a "Share" button to a "Create" button. We also get an integrated microphone, allowing users to chat without a headset — an oversight on Microsoft's part that would aid Xbox One's growing suite of voice-enabled applications.
Xbox Series X vs. PlayStation 5: Games
With Xbox One and PlayStation 4 entering their final months in the spotlight, the value of a compelling game lineup has never been more evident.
The PlayStation 5, Xbox Series X, and Xbox Series S launched with admittedly weak launch lineups, making either console less compelling in their early days. Microsoft pushed its flagship, Halo Infinite, back to late 2021, relying heavily on third-party titles through the holiday. And while Sony had notable titles like Astro's Playroom and Spider-Man: Miles Morales, neither were genuine system sellers.
Microsoft's recent announcements suggest a bright future for Xbox Series X and Xbox Series S, with a string of new studios and projects now on the horizon. Upcoming titles include Halo Infinite, Senua's Saga: Hellblade 2, Forza Motorsport, and Fable, with hopes these will join the best Xbox games. The company's recent acquisition of ZeniMax, including Bethesda and other high-profile teams, also means The Elder Scrolls, Fallout, and DOOM all join the Xbox family. And while many projects remain a little while out, the long-term value of its Xbox Game Pass subscription looks promising.
And for Sony, its creative collection has a lineup of varied projects on the roadmap for the coming years. The company has teased dozens of upcoming PS5 games through various events, including both in-house PlayStation Studios experiences and third-party aid. Horizon Forbidden West, Gran Turismo 7, and Ratchet & Clank: Rift Apart were among Sony's big unveilings.
Both Xbox Series X and PlayStation 5 will also benefit from third-party titles on the calendar, with dozens of enhanced titles in 2021.
Xbox Series X vs. PlayStation 5: Price and availability in 2021
Both PlayStation 5 and Xbox Series X retail for $499 in the U.S., albeit with a cheaper PlayStation 5 Digital Edition in production, which cuts the price to $399. Budding Xbox owners wanting to save on next-generation gaming will need to consider Xbox Series S, which delivers much of the same but targeting HD TVs over 4K resolution. But the biggest challenge right now is their availability, with limited stock dominating the conversation around these devices.
The new Xbox and PlayStation consoles are hard to find in early 2021, with limited supply and record demand fostering a challenging landscape for buyers. Recent restocks continue to sell out in seconds, with a thriving resell market valuing the consoles with high price markups. That's expected to continue throughout the year, only worsened by current world events.
(opens in new tab)
Xbox Series X is Microsoft's new flagship, as its most powerful console with over 12TF GPU performance and a custom SSD. It boasts up to 4K resolution and 120 FPS, full backward compatibility across four generations, and ray-tracing support.
Windows Central Newsletter
Get the best of Windows Central in in your inbox, every day!
Matt Brown was formerly a Windows Central's Senior Editor, Xbox & PC, at Future. Following over seven years of professional consumer technology and gaming coverage, he's focused on the world of Microsoft's gaming efforts. You can follow him on Twitter @mattjbrown.
Windows Central Newsletter
Thank you for signing up to Windows Central. You will receive a verification email shortly.
There was a problem. Please refresh the page and try again.