Xbox Game Pass cloud streaming vs Google Stadia vs NVIDIA GeForce Now: Which is best?
Each of the main three cloud gaming platforms has strengths and weaknesses, but which is actually the best? The answer isn't particularly straightforward.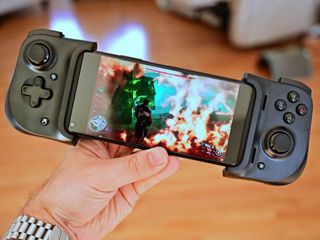 (Image credit: Daniel Rubino | Windows Central)
12 months ago, I'd admit to being highly skeptical of cloud gaming in general. I didn't see how it was ever going to be as good as just owning a gaming desktop PC or console. Having pretty poor internet speeds by modern standards; I didn't think it would ever be worth it to me.
But what a difference a year makes. Not only has my own opinion completely reversed, but the technology has seen some serious improvements, and even on lower speed networks, it's now possible to play AAA games on a phone or any computer with a connection and have a good time.
Right now, there are three major players: Google Stadia, NVIDIA GeForce Now, and Xbox Game Pass. Amazon Luna will likely become part of the conversation pretty soon, but since it's limited access right now (and not being in the U.S. completely excludes me), that will come later.
But of these three, which is the best? That's harder to answer. Each has its own strengths and weaknesses, and which serves best for you will depend on what you're looking for. I've played a lot of games on each in the past couple of months, so I'm going to try and break it down and help you decide which might be for you.
Stadia vs GeForce Now vs Xbox Game Pass - Platform availability
The good news is that combined, all three of these cloud gaming platforms are available to play on a wide variety of devices. Here's what we're currently looking at when it comes to official support:
Google Stadia - Android, iOS, Chrome OS, Windows 10, Mac OS, Chromecast Ultra, Linux
Xbox Game Pass - Android
NVIDIA GeForce Now - Android, iOS, Windows 10, Mac OS, Chrome OS, NVIDIA Shield TV
Already we see one big difference between the three. Xbox Game Pass cloud streaming is lagging behind the others in terms of how you can play. Officially it's only currently supported on Android devices, though sideloading to Android TV and Google TV is possible. In the past, it's been pretty solid to use on a Chromebook. However, the latter of these seems to have died in my experience.
NVIDIA and Google have a big advantage already in who can play. Stadia and GeForce Now effectively work everywhere you could want them to. On iOS and Chrome OS, both leverage the web browser's power to deliver games, and it's in the same way we're expecting to see Xbox Game Pass branch out in the future. NVIDIA has desktop apps for PC and Mac, too, with both joining Xbox in having a native Android client.
Additionally, you can also get Stadia and GeForce Now working just fine on Linux thanks to the same browser-based play as on Chrome OS, and the two also have their own ways onto the TV. This is also going to expand later in 2021 as both are going to be pre-loaded on LG TVs. As yet, Microsoft has no official planned support for TV devices when it comes to cloud streaming.
Xbox Game Pass - Huge value and innovative touch controls
Xbox has one clear strength, and that's bundling cloud streaming into the Xbox Game Pass Ultimate subscription. This is quite simply one of the best value packages in gaming. While Xbox console owners get the most from it, access to the Game Pass PC library means you don't have to be an Xbox owner.
It's probably not worth signing up just to get access to cloud gaming, and it would be nice to see Microsoft offer a cloud-only subscription in the future, but for now, you simply can't ignore how much you get for a very reasonable monthly fee.
The library is also quite big and getting bigger every month. All of Microsoft's first-party console games are going in there, with titles like Gears 5, Halo MCC, and Forza Horizon 4 all playable on smartphones. The best Xbox Game Pass games alone are enough to blow the mind.
One of the most notable features that sets Game Pass streaming above the others is the innovative touch control system that Xbox is developing for the platform. Instead of a generic on-screen controller, each game gets its own unique layout designed to make playing on a phone or tablet easier and more enjoyable. If you haven't yet tried Minecraft Dungeons touch controls, please do. It's astonishingly good.
Stream stability is good even on my less than stellar broadband, though artifacts in the games are fairly common. Minecraft Dungeons often turns into a mess of even more blocks than you already get. The system is very responsive and supports a decent amount of controllers beyond the official Xbox offering.
NVIDIA GeForce Now - PC gaming for everyone
GeForce Now's big selling point is that you already own the games you're playing on the service. Whether you have a gaming desktop PC or you're just buying them to play on GeForce Now, the games, unlike on Xbox Game Pass, are yours. And not just from one source, either. Steam and Epic both have a big library of supported games, as does Ubisoft Connect, and GOG is now also starting to be seen with the launch of Cyberpunk 2077.
For all intents and purposes, GeForce Now gives you a gaming PC on any machine. You have both controller and full keyboard and mouse support on tap. There's no clue that you're not actually playing on your own gaming PC. GeForce Now also has the ability to be played on the TV, with NVIDIA's own Shield set-top box. Alongside Stadia, it will be coming to select LG TVs later in 2021.
Performance is fantastic, even on slower connections. In particular, on Windows 10 and Mac, you have quite a lot of control over quality settings to get the most from your own connection and hardware. The web client doesn't have as many of these features, but you can still either set it to auto or turn it down yourself. Games load quickly, and when you're inside playing, too.
Games also look better on the whole on GeForce Now compared to the other two, and as you're running PC versions of these games on a proper, powerful PC in the cloud, you get both ray tracing (where supported) and good frame rate, too. Playing through the Destiny 2 on GeForce Now has been virtually indistinguishable from playing it on my gaming PC.
What GeForce Now does is deliver a high-quality PC gaming experience to everyone. You don't need an expensive, ultra-powerful rig or a gaming laptop anymore. All you need is the phone in your pocket or an affordable Windows laptop or Chromebook. That's probably the best thing about it. It's also free to try, but if you're going to use it a lot, you will certainly get the value from the founder's subscription.
Google Stadia - Impressive performance and innovative features
Google Stadia has the least gaming pedigree behind it, in that this is Google's first real attempt at being a gaming platform. Stadia follows a more console-like model in so much as you're actually buying games specifically to play on Stadia-supported devices. It does have a subscription, Stadia Pro, but this is more like Xbox Live Gold and PlayStation Plus in that you're getting free games to play so long as you stay subscribed. It isn't required to play on Stadia, though.
What is certainly true of Stadia is that it has many good ideas and does a lot right. Whichever platform you choose to play on, the performance is excellent. The backend hardware has an incredible amount of power compared to Xbox Game Pass; thus, you get 4K HDR gaming though supported displays (and fast enough connections) and 60 FPS. Controller or keyboard and mouse are fine, and while Google has its own Stadia controller, you only need this if you're playing on the Chromecast Ultra on a TV. An Xbox, PlayStation, or third-party controller will work just fine.
Stream stability and quality are also excellent on Stadia. When I first tried it almost a year ago, I didn't give it much time because it was janky and clearly struggled on my connection. Now, I can happily play at 1080p for hours on end without so much as a hiccup. Whatever Google did, it worked, and right now, I'm playing more games on Stadia than on console. Loading times are minimal, and whether it's my phone, PC, or Surface Go 2, I can be gaming in seconds. Pro-tip; play in Edge on Windows 10, not Chrome. Thank me later.
Stadia also has some exciting features. For one, anybody can stream their gameplay straight to YouTube in high quality with their microphone included with ease. There are also more innovative tools like Stream Connect, which can overlay another person's game on top of yours so you can see their perspective while you play. And the newest is game state sharing, launched with Hitman 3. You can share snippets of your game for other players to jump into and experience first hand.
The not so good bits
Each platform has a lot of good, but each has its own negatives to consider.
Starting with Xbox Game Pass, and the obvious one is performance. It is slow. Because it's currently based on Xbox One S hardware, loading games is slow, loading inside games is slow, frame rates are more likely 30 FPS than anything else, and you're hardly getting 1080p, let alone 4K. Granted, resolution isn't a big issue right now since we're confined to playing on small screens, but the overall performance of Xbox Game Pass streaming is pretty bad compared to the other two. It is due for an upgrade at some point, and that can't come quick enough.
The other big downer is one already touched on, and that's platform availability. Microsoft is dragging its feet compared to both Google and NVIDIA, and I fear that it could get left behind without a big push in 2021.
What about Google Stadia, then? You can't ignore the size of the library. It's got a lot better in recent times, and there are some big titles in there now with support from the likes of Rockstar and Ubisoft, but compared to any other console or even the other cloud platforms, it's still lacking. Google is talking a big game for 2021 and beyond, but only time will tell.
I'd also like to see a little more attention applied to how games look on Stadia. You only really notice when comparing directly to another platform, but Destiny 2 is the best example. The Stadia version looks flat and muted and a bit dull when comparing it to the same game on either Xbox Game Pass or GeForce Now. This isn't going to be the case for all games, but it's something I feel Google needs to work with its developer partners on.
GeForce Now is, in many ways, the strongest of the three. It has the sheer horsepower of NVIDIA's GPUs behind it, it supports ray tracing, has a large and continually growing library, and is available on pretty much everything. But it's not perfect. The biggest downer is the fact that some games on GeForce Now flat out are no bueno for controller play. Disco Elysium and Path of Exile, for example, are straight PC ports and do not support gamepad. That's a bit of a blow for someone playing on a smartphone.
GeForce Now is also messier to live with than the other two platforms. I'm not sure it's something NVIDIA can ever do something about on account of how fragmented PC game delivery is, but it's still a mess, and it's worse on phones. Steam works well since you can link your account natively, but Epic and Ubisoft, for example, don't support this, and you have to log in to their respective launchers inside GeForce Now. Often, you can't just hit play and start playing a game like you can on the others.
So which is best?
Simply put, there is no one best platform right now. There is no single easy recommendation to say, "go and use this one." In fact, the best option right now is to try them all and see which suits you best. Only Xbox Game Pass actually requires payment to try it out, and if you're not already a sub, there's almost always an offer to get the first month for $1.
If you're primarily a PC gamer looking for a way to enjoy games you already own on other devices, GeForce Now is a no brainer. Performance is excellent, the library continues to grow, and the experience is essentially identical to playing natively on your gaming rig.
If you're an Xbox owner, then firstly, you should definitely have Xbox Game Pass Ultimate because the value is immense. And then secondly, assuming you have an Android phone, you need to try game streaming. It's not the best performance you'll see, but the innovative touch controls in games like Minecraft Dungeons make it incredibly accessible to mobile gaming.
So what about Stadia then? Well, it is free to use, and since Destiny 2 is one of a couple of free to play games on Stadia, you can try out what's on offer before committing any money. There's also no requirement for a subscription to keep Stadia rolling; you buy games like you would on an Xbox or PlayStation. The Pro subscription is of great value, though, with a pretty massive library of games you can claim. Stadia is the most console-like of the three, and while I'm not sure it's a definite alternative to Xbox, PlayStation, or Nintendo right now, it could well be very soon.
But if you can, try each and see which sits best with you.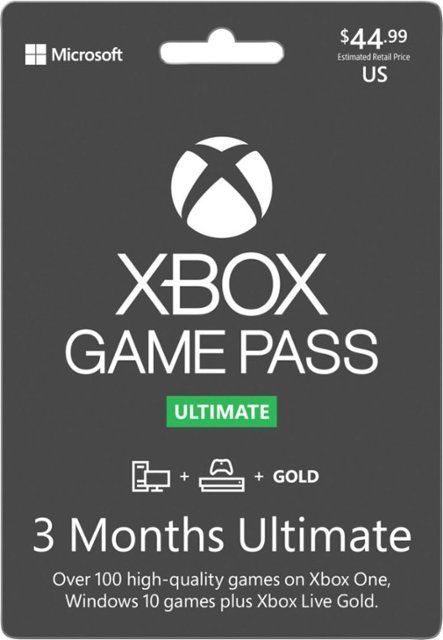 Is the Xbox Game Pass Ultimate the best value in all of gaming? It's possible. Ultimate bundles your Xbox Live Gold subscription, an Xbox Game Pass subscription for both Xbox consoles and Windows PCs, and Xbox Cloud Gaming for on-the-go. That means access to hundreds of games, with more, added all the time, for a single monthly subscription cost.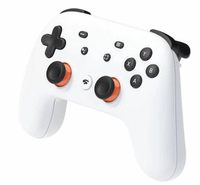 This bundle includes everything you need to get started with Stadia. It includes the controller, a Stadia Controller Power Adapter, Google Chromecast Ultra, and a Google Chromecast Ultra Power Adapter with an Ethernet port. However, all you absolutely need as the bare minimum is a PC, laptop, or Chromebook with a web browser or smartphone compatible with the Stadia app.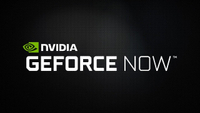 NVIDIA's cloud game streaming service is one of the best available today, delivering lag-free gaming at 1080p/60fps. The fact that you can access NVIDIA's servers for free makes it an easy sell, and the $4.99 plan makes it an immediately enticing option for seasoned gamers.
Get the Windows Central Newsletter
All the latest news, reviews, and guides for Windows and Xbox diehards.
Managing Editor - Tech, Reviews
Richard Devine is a Managing Editor at Windows Central with over a decade of experience. A former Project Manager and long-term tech addict, he joined Mobile Nations in 2011 and has been found on Android Central and iMore as well as Windows Central. Currently, you'll find him steering the site's coverage of all manner of PC hardware and reviews. Find him on Mastodon at mstdn.social/@richdevine