XCOM 2 continues its invasion on Xbox One starting Sept. 6 in the U.S.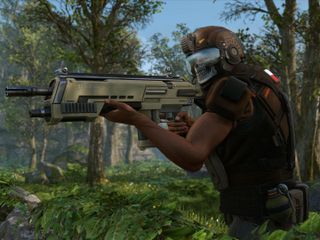 Firaxis and 2K Games will bring XCOM 2, the PC turn-based strategy game sequel, to the Xbox One and PlayStation 4. It will be released in the U.S. on September 6 and in the rest of the world on Sept. 9.
This version of the game is being developed with the help of The Workshop team, who have previously helped to port games like The Evil Within and Brothers: A Tale of Two Sons to consoles. In case you are unfamiliar with XCOM 2, here's a quick description:
People who pre-order the console versions of XCOM 2 will get some free extras:
Are you excited for XCOM 2 to be released for the Xbox One? Let us know your thoughts in the comments.
YYYYYYESSSSSSSSS WWWHHHOOOOOOOOHOOOOOOOOO!!!!!!!!!!!!!!!!

What, what,what's all the excitement about

A lot of people probably didn't think the sequel would come to consoles.

I already played this game on PC and i can recommend it to all you Xbox One gamers!! A great title, and so is the prequel!

Was really buggy and ran like a dog on my gaming laptop... Will be happy to pick this up on the Xbox one, especially with the rumoured keyboard and mouse support coming soon....plus... Achievements (Yes, I'm kinda hooked now)
Windows Central Newsletter
Get the best of Windows Central in in your inbox, every day!
Thank you for signing up to Windows Central. You will receive a verification email shortly.
There was a problem. Please refresh the page and try again.