You can start making Windows 10 UWP games for $7 with this Humble Bundle deal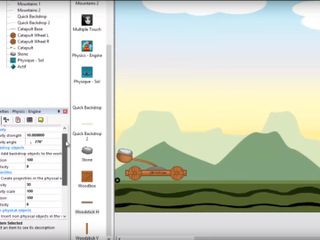 The latest Humble Bundle collection of software under its "pay what you want" model is for Clickteam Fusion, which offers tools for anyone to make games. The bundle deal includes the Windows 10 UWP (Universal Windows Platform) export module for people who pay $7 or more.
Here are the details on the Clickteam Fusion Windows 10 UWP Exporter:
Overall, this new Humble Bundle Clickteam Fusion deal gives buyers a bunch of development tools and games that are normally worth a total of $919 if bought separately. As with all Humble Bundle deals, you can choose the option to donate part of your purchase to charity. In the Clickteam Fusion bundle, they have selected the Josh Farler Foundation, or you can send the money to a second charity of your choice. There's also the option to tip the Humble Bundle team themselves. This deal expires on October 11.
Thanks to everyone for the tips!
Check out the Humble Bundle Clickteam Fusion deal (opens in new tab)
Windows Central Newsletter
Get the best of Windows Central in your inbox, every day!
I recently got the Game maker bundle, $15 for all of it I think, but if this does regular apps, I might get this too.

Can you actually make apps with it or is it mainly for games?

The video from click fusion says its for games and apps.

I know, but they only show games, so I don't want to take their word for it.

From my research over the last hour, it's just for games. I would reccommend Game maker insted of this.

Hey Sargon, Danny from Clickteam. You can indeed makes APPS aswell as games. I have been developing both Desktop and Mobile apps with Fusion 2.5 since 2011 and still actively do. Past developments have included the likes of real-time aviation software, radio station broadcasting software and a custom game-launcher application. With free access to the SDKs you can import existing SDKs and APIs from online to use within your apps/games. Kind Regards

wow great deal. why not give it a shot!

Be careful with this one, you can't actually publish what you make without paying royalties and other limitations unless you upgrade to the developer version for $300+.

Hey there, Danny from Clickteam here. Just a note, there are NO ROYALTY FEES, all your apps and games are royalty-free. The Developer version is now included in the Humble Bundle deal too. Regards

Just signed up! I plan to make games with my 7-year-old. It will be super fun, a creative outlet and get him exposed to computers and games outside of just consuming content on them. I can't wait to get started!