Youmigo now available for Windows Phone, brings you cultures from around the world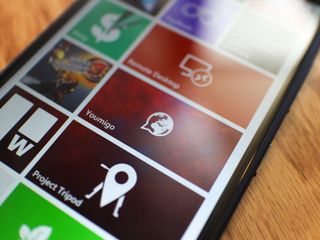 We first covered the Youmigo beta back in November when we first found out about it. The app was being backed by the AppCampus program from Nokia, Microsoft and Aalto University in Espoo, Finland. Youmigo aims to be an intercultural exchange on Windows Phone. You can use it to find penpals around the world or ask a question to folks in a specific region. After months of hard work, Youmigo is out of beta and now available for download.
Here's what you get with the first release of Youmigo for Windows Phone:
Completely free, no in-app purchases, no ads
Translation of every message
No registration necessary
Windows Phone Features: Live Tile and Second Live Tiles
Youmigo is fun app for communicating with new people around the globe. Just tap a specific region on the world map to start a conversation. Someone from that area will then respond to your question or comment. Curious what the typical breakfast is for the people of Poland? Ask someone in Poland!
What's really cool is that Youmigo will translate your conversation in real-time. Language barriers are a thing of the past with Youmigo and the friends you make on there. When you download the app you can sign in using either Facebook or no account. It's really up to you. The benefit of using Facebook is your conversations and messages will sync between devices.
Youmigo is an app that we're excited to see come to Windows Phone. Because it went through the AppCampus program it'll be a Windows Phone exclusive for a minimum of 90 days.
Take Youmigo for a spin and see what it's like to converse with new friends from anywhere on our planet. Look for me in Redlands, California if you're curious about anything out here. Have fun!
Download Youmigo from the Windows Phone Store for free.
Get the Windows Central Newsletter
All the latest news, reviews, and guides for Windows and Xbox diehards.
Just downloaded the app and got right away 4 requests.

Sounds like an app full of fake profiles then

Fake Brazilians then. All requests come from Brazil.

Seems pretty cool, weird, but cool lol

Can someone suggest me a tone for wpcentral toast notifications ?

the sound of the wpcentral intro on the youtube videos

Pretty nice app. I hope they'll make it compatible with Windows 8!

did you try to download it, I beta tested it with Windows 8

Windows 8 or Windows Phone 8?

Windows Phone 8 sorry about that

We have been following BUILD very closely and of course we are evaluating if its realistic to transform youmigo into a universal app. I can't promise anything at this point though!

Downloaded it right away...nice app...immediately got a request...

Immediately got multiple requests, like 3 from brazil, one from canada, one from china.... eh...

No requests for Southeast Texas. :( At least I can ask other people things.

Why is everyone's profile picture blurred?

According to the app, the picture gets less and less blurred as you chat more with the person.

Ah, I suppose that makes sense. Thanks

No one replied to anything I said in 10 minutes..=(

Got messages from Deustchland Brazil and Venezuela right away. Cool app :) I'm in Buenos Aires, Argentina if someone wants to chat

Puedo preguntarte cosas en español?

this is one awesome app. within a few min got acquinted with a fellow wp user in my local area and ibw enquired about some nice place to stay for my summer conference.

Someone leave some messages in Devon, UK! I love the idea of this app!

ask me something about El Salvador!! :D ... I am the only one here ^^'

I'm really enjoying this app. Had a long chat with a student from Turkey