What's on your Windows Phone Start screen, Daniel Rubino?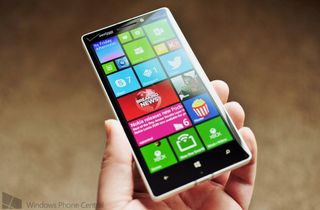 With news winding down this week, I figured I would kick off a new segment on our site. The idea was brought up in our forums and it's a simple idea that I like: What apps are on the WPCentral's staff Start screen?
It's an interesting question, as it gives you a peek into what apps we use the most, what apps we consider essential and overall layout/design choices. Granted, many of you have probably taken notice when I do videos of what's on my screen, but today I figured I'd actually list out what's there and why.
Later on, we'll have our other site writers chime in and share their screens too, in the hopes to facilitate discussion and maybe you'll learn about a new app! How often we do this will depend on how often we change things on our displays, so that's up in the air. Let's dive in!
What's on my Start screen – March 2014
*Tile sizes denoted in parentheses
Page One
Phone (Medium) – Obvious, since I have to make calls or see when I miss them
Bing Weather (Medium) – I actually use a few weather apps (Weather Hound, 4castr, MoWeather, Vieather), but this week I'm using Bing Weather just because. [More coverage, Store Link]
6tag (Smal) – While I do like the official Instagram app, 6tag just has more features that I enjoy using. [More coverage, Store Link]
Internet Explorer (Small) – I don't use browsers much, but when I do there's IE where I need it. I do often swap this spot though with Maxthon, which I enjoy for its speed
People Hub (Small) – If I need to find a contact, this is where I go
Store (Small) – I download a lot of apps, and in turn have a lot of app updates. Need this app near the top at all times
Cal (Wide) – Like most people, I have things due here and there. Simple Calendar and Cal are my favorite apps, and I often switch between them depending on how I feel. [More coverage, Store Link]
Me Tile (Medium) – Mostly used to check Tweets from people to me, or to occasionally post a status update
Songza (Medium) – Hands down, my favorite mix music app. Songza has some amazing playlists and it's where I discover new music. The ability to choose music based off of my mood is impressive. And the company has a sense of humor. [More coverage, Store Link]
Messaging (Small) – I barely ever use SMS. Too expensive. Too limited. But still, if I get one, I don't want to miss it. (Note: on my AT&T phone, this is replaced by WhatsApp).
Settings (Small) – I like to tinker. I also like to change my theme and lockscreen stuff around, so I need quick access to Settings
Photos (Small) – I take a lot of pics but I keep this Tile small because I don't like having my photos cycle through on the Start screen (I wish it could be disabled). The reason for that is that I've noticed I keep missing the app due to it looking different each time. Weird, I know.
Shazam Encore (Small) – But Bing has music ID built in! I know. And I find Shazam is often faster and more accurate. Plus I like the one-touch button to ID. [More coverage, Store Link]
Outlook (Medium) – My personal email for friends, family and life
WPCentral (Medium) – My work email, main box
Wikipedia with Search shortcut (Small) – I'm a knowledge nut, so I use this app to quickly look up people, places and things. [More coverage, Store Link]
Klout Board (Small) – I'm vain and I'm on the internets. I like to keep track of my Klout score (www.klout.com), plus I like the Live Tile. [Store Link]
Skype (Medium) – We use Skype all day at work, so I need access to it even when I'm out at dinner. While Skype still needs work, the last few updates make me want to use it more. [More coverage, Store Link]
Foursquare (Medium) – Foursquare is…kind of dumb. Still, I like checking into places and becoming the Mayor of something. I dunno. And yes, it's also good for finding good spots near you. [More coverage, Store Link]
Twitter (Medium) – I use a few Twitter apps too, including Tweet It! and MeTweets, with the latter the one I'm switching back to (it had another update this week). Like calendar and weather apps, I rotate through them, depending on how I feel that week. [More coverage, Store Link]
Breaking News (Wide) – I told you why I really like this app a few days ago, so no surprise why it's here. [Store Link]
Bing News (Medium) – When I want more in depth news that's not breaking, there's not much better. [More coverage, Store Link]
Page Two
Poki (Medium) – I started using the Pocket service lately and Poki is a pretty gorgeous looking app to keep those stories for later reading. [More coverage, Store Link]
Weave (Medium) – I don't do specific RSS feeds, because there are no other Windows Phone sites I follow (sorry!), but I do like browsing general tech, US/World news and movie gossip. Weave delivers that in a beautiful Modern layout. [More coverage, Store Link]
WPCentral (Wide) – Although 95% of the time I know what is being posted, even I take time off and I like to check out the site. Plus I need to read – and respond to – comments, while getting those download links directly on my phone. [More coverage, Store Link]
Flixster (Medium) – While you can buy tickets through Fandango directly, Flixster just has a nicer app. I'm a huge movie fan, so I need this to check times, reviews, locations and what's coming next. Same with their Windows 8 app. [More coverage, Store Link]
Games (Medium) – I don't game too often any more (no time), but I still like to see what I have installed just in case.
Xbox One SmartGlass (Medium) – I use my Xbox One all the time, mostly for media, and using the SmartGlass app can be fun, especially with the new notifications ability. [More coverage, Store Link]
Music + Videos (Medium) – When not using Songza I like to list to my own music
Queue (Medium) – Part of the WPCentral email, this for work and articles
Tips (Medium) – We get a lot of email tips. Here's what I read those. Even respond on occasion.
Warp Photo Booth (Medium) – This app is just hilarious to use, great when bored. [More coverage, Store Link]
RemberReel (Medium) – I mentioned how I'm a movie fan. I use this app to keep track of everything I've watched. While I wish the app had more development, I have hundreds of entries that are synced to my OneDrive and I use to tell friends about things I've watched. Great for remembering that documentary by that obscure German director who did that thing a few years ago that was really cool… [More coverage, Store Link]
SysApp Pusher (Wide) – I need to know when apps get updated. While I can rely on the Store or even your tips, sometimes I like to force-check it. Look no further than SysApp Pusher. [More coverage, Store Link]
Latté Locator (Wide) – I actually don't like Starbucks coffee very much, but I've been testing and playing with this app lately, hence why it's here [More coverage, Store Link]
Subway Surfers (Medium) – If there's one game I like playing quickly, it's this game. [More coverage, Store Link]
Page Three
Office Lens (Medium) – I actually have not even used this yet, but I've been meaning to. [More coverage, Store Link]
MetroTalk (Medium) – I actually hate Google Talk, but I need the service since I have so many phones. This app gets the job done (most of the time). [More coverage, Store Link]
Untappd – Although it's a PhoneGap app and not native code, I do like to document, rate and share my lager imbibing with my friends. There's nothing else besides Untappd (RIP Tapped). [More coverage, Store Link]
Navigon USA (Wide) – I'm always driving around and I just moved. Navigon is my go to app for navigation. Lane assist, great traffic re-routing, Street view, which side my destination is on, and more make this app my choice. While I don't think it's very pretty, it just works. I have the FreshMaps XL and Panorama View 3D add-ons I like it so much. [More coverage, Store Link]
Navigon Home (Medium) – Out for the night and I need to drive home? Just tap that button and Navigon will map me automatically
I'll be honest, I don't put too much thought into creative design of my layout. It's mostly based on priority of usage combined with how the Live Tile looks. I would like to get a little more imaginative with my Tiles, but I need to basically copy someone else's layout, as I'm not very artistic.
Anyway, there are probably a few apps missing here as I have many phones. I use primarily the Lumia 1520 (AT&T) and Lumia Icon (Verizon) for my daily devices, with the Icon detailed here.
Any surprises? Any recommendations? Sound off in comments!
Get the Windows Central Newsletter
All the latest news, reviews, and guides for Windows and Xbox diehards.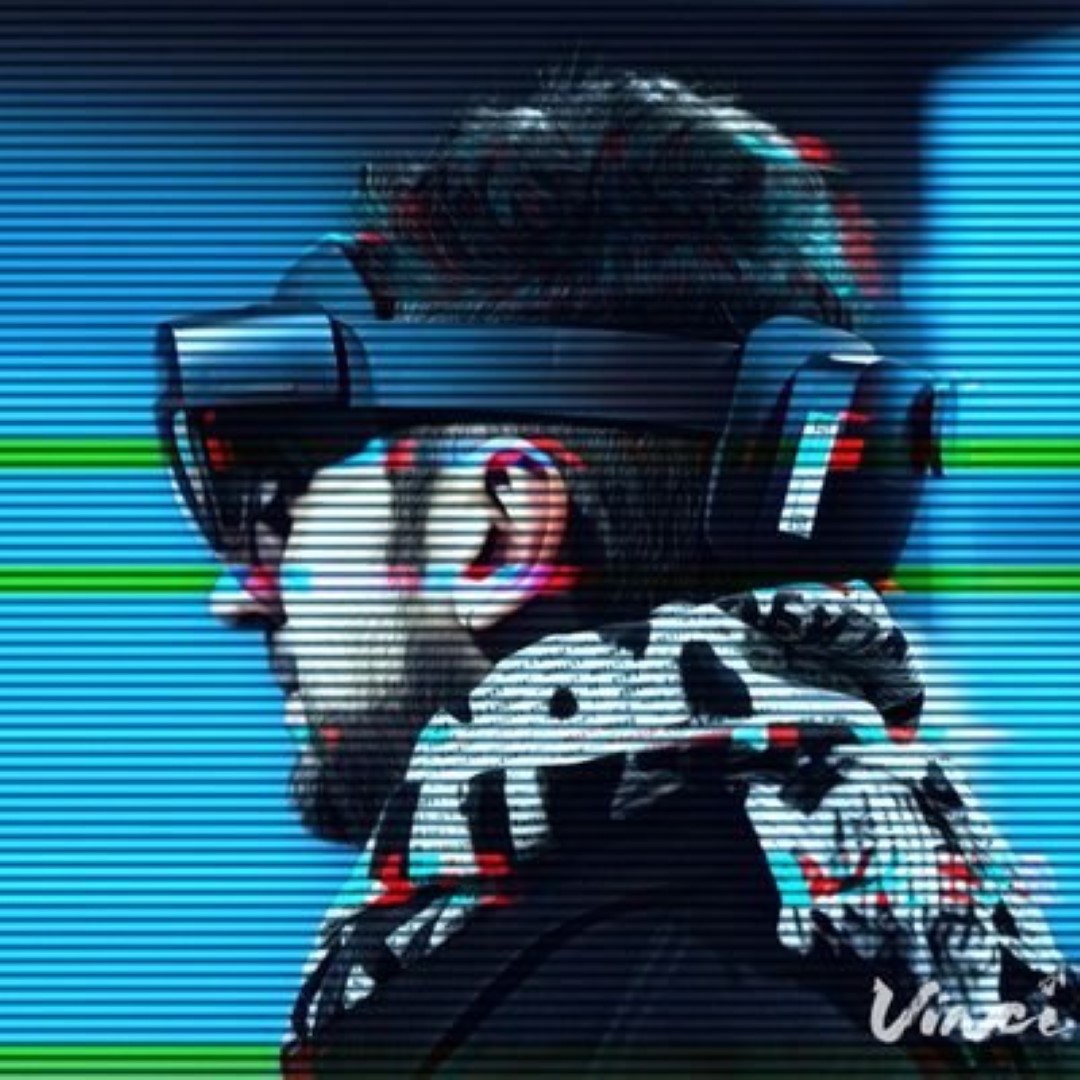 Daniel Rubino is the Editor-in-chief of Windows Central, head reviewer, podcast co-host, and analyst. He has been covering Microsoft since 2007 when this site was called WMExperts (and later Windows Phone Central). His interests include Windows, laptops, next-gen computing, and for some reason, watches. Before all this tech stuff, he worked on a Ph.D. in linguistics, watched people sleep (for medical purposes!), and ran the projectors at movie theaters because it was fun.