You've Got Questions, Michael Fisher's Got Videos (and the fastest growing new tech channel on YouTube!)
Over 30,000 youtube subscribers in less than a week... and MrMobile is just getting started!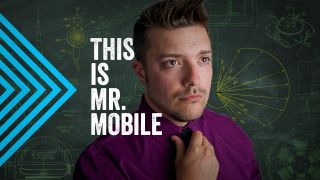 It's been a whirlwind ten days in MrMobile's Boston studios, where we've been focused on crafting the biggest YouTube debut party the mobile tech space has ever seen. In less than two weeks, I've published an introduction video, two smartphone reviews, a preview of the hottest electric car ever to hit the road, a look at a "work phone" that's also a pretty sweet vacation device, and a mobile accessory I've wanted since before Bluetooth was invented.
The response thus far has been overwhelmingly positive, and I'd like to thank everyone who helped push the MrMobile YouTube Channel to over 30,000 subscribers basically overnight. Don't despair if you missed the initial launch celebration, though! To help you get up to speed, we've embedded every single MrMobile video in this post. Click around to see what catches your eye, and when you're done catching up, hop on over to the MrMobile Channel page and hit that Subscribe button; we still need your help to hit 50K, 100K, and all the milestones that lay beyond!
Warning: You may get addicted watching these MrMobile videos!
This Rugged Work Phone is Perfect for Vacation Too
The Best Android Phone You Can Buy [Summer 2016]
Tesla Model 3: The Model S/X Test Drive That Sold Me On The Hype
Bluetooth Star Trek Communicator Review: A Trekkie's Dream Come True
OnePlus 3 Review: Killer Flagship
Follow MrMobile Everywhere
Get the Windows Central Newsletter
All the latest news, reviews, and guides for Windows and Xbox diehards.