What to expect from Zombie Army Trilogy, the next Xbox One game from the creators of Sniper Elite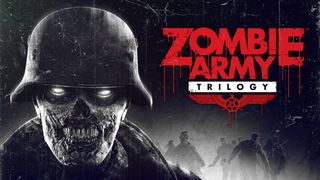 A few years back, Rockstar Games released a fascinating horror-themed add-on for Red Dead Redemption called 'Undead Nightmare.' Many gamers have been zombie-out for years, but we still enjoyed 'Undead Nightmare' for adding dark fantasy to an otherwise realistic Western setting.
UK developer Rebellion clearly took inspiration from 'Undead Nightmare' when spinning off its own Sniper Elite series into the smaller-scale Nazi Zombie Army games for Steam. Yesterday we announced that Rebellion is finally bringing those zombie sniping games to Xbox One, Playstation 4, and Steam in early 2015 as "Zombie Army Trilogy." Now we're back with a detailed look at everything we know about the game so far.
Whether or not zombies are your targets of choice, we have an upcoming Sniper Elite III contest in the works that you won't want to miss!
Historical horror
The main Sniper Elite series takes place during World War II. Its gameplay emphasizes stealth as you seek advantageous sniping points and try to stay out of the way of overwhelming Nazi forces. The stories might involve mildly fanciful Nazi technology or even killing Hitler, but they are generally grounded in reality. The game revolves around highly realistic sniping, after all.
The Zombie Army spin-off games abandon those pretenses of realism in favor of a nightmarish zombie apocalypse. Sniper Elite protagonist Karl Fairburne finds himself trapped in a Germany overrun with undead Nazis. Karl and the remaining survivors must put aside their differences and work together to escape with their lives and stop the zombie menace.
Sniper Elite III supports 2-player online co-op, as did its predecessor. But the Zombie Army games take things further by doubling up for 4-player online co-op. Zombie Army Trilogy offers eight characters to choose from, including four females. Whatever your team makeup, you'll have to watch each other's backs and protect your snipers from zombies who get too close.
The series' traditional slow-motion sniping kills return in Zombie Army. Only now they're even grosser, since you'll be shooting undead enemies instead of the living kind. Of course, the sniping kill cam can be turned off if you're squeamish.
Three times the zombies
Zombie Army Trilogy collects the two previously released PC games (which you can think of as episodes) and adds a brand-new third episode that will conclude the World War II-era tale of horror. All three episodes will run at 1080p.
New to the Trilogy is a Horde mode with five maps to defend. Players can team up and test their ability to defend themselves and survive against never-ending waves of zombies, demons, and other monstrosities. As a big fan of the Horde modes in Gears of War, I welcome the zombie sniping equivalent here.
The first two Nazi Zombie Army games on PC sell for $15 each. Considering that the new Trilogy will contain both of those episodes and a new one, it will be interesting to learn how much this collection will cost on consoles. Steam users who own the existing episodes can upgrade for a discount.
I could see them charging $60 for the Xbox One game, but a lower price wouldn't hurt. Sniper Elite publisher 505 Games is not currently associated with this spin-off, which could explain Rebellion's decision to drop Sniper Elite from the title.
Zombie Army Trilogy is due out on Xbox One, Playstation 4, and Steam in early 2015. Stay tuned for more details!
Update
We have confirmed with Rebellion that they will be self-publishing Zombie Army Trilogy on consoles. The console versions will be released at retail and digital. Rebellion couldn't confirm a price yet, but will announce it in the near future.
Sniper Elite III Twitch contest coming soon
Maybe zombies aren't your thing, and you'd rather pretend kill plain old Nazis. Sniper Elite III, which I named as one of my top Xbox One games of 2014, lets you do just that.
As our regular readers know, we stream a different Xbox One game at Twitch.tv/Eastxtwitch every Saturday evening and give out free copies of the featured game. So far, all of our weekend streaming games have been downloadable titles, stuff that tends to sell for $30 or less.
That will soon change, because we're teaming up with 505 Games to stream Sniper Elite III (a full retail game) and give out free codes for it as prizes! You'll be able to tune in, watch me sneak around sniping at targets, chat with our excellent Twitch crowd, and possibly win your own copy of Sniper Elite III.
We'll be streaming Sniper Elite III on Saturday, January 17. The stream takes place at 8pm Central/6pm Pacific and lasts for two hours. Don't miss it!
Windows Central Newsletter
Get the best of Windows Central in in your inbox, every day!
Paul Acevedo is the Games Editor at Windows Central. A lifelong gamer, he has written about videogames for over 15 years and reviewed over 350 games for our site. Follow him on Twitter @PaulRAcevedo. Don't hate. Appreciate!
The poster more like wolfenstine

Hopefully it comes to retail... Really digging the boxart

I checked with the developer and it will be a retail title. :)

Looks interesting but could be faster!

I really don't like that all of the titles for game articles on Windows Central only mention the XBox One version of a game and don't say whether it's coming to other consoles. Just say "Current Gen Consoles".

We have to keep headlines within a specific character limit (this one hit the max limit), and Playstation 4 isn't the focus of our site. But I do mention the Playstation 4 and Steam versions in the story itself.

Well said. Posted via the Windows Phone Central App for Android

On topic, Sniper Elite III is one of the best games I've played, so i'm sure this will be good. Off, kind of on topic: One of the other best games is Red Dead Redemption... Will there ever be a follow up?? and even it it does come, will it just be for Xbox One or be a One / 360 release?

PC version while we're at it? :D

Such a shame they never brought it to PC.

Rockstar plans to return to it eventually, but no telling how long it will take them.

Sniper Elite is very fun, but it's one of the most linear games I've ever played. It made sense as a sniper game, but it was still a detriment in my experience. :( With zombies, I'm hoping for free roaming, or at least the illusion of a more open world.

I hope that, similar to Sniper Elite 3, there's also an animation when you shoot the zombies in the balls.

That is going to be really weird to watch with zombies involved.

Awesome! Wont be able to make this Saturdays stream, but I will most likely make it to the 17th.

Cool, the 17th will feature our best prizes yet! Will miss ya tonight.

Ok, I understand that I will get the 60% discount because I have purchased the first 2 parts, but anyway, I will get them too? And they would be exactly as those that I have bought?So why do I need them?

It will be a single trilogy game that you will receive when you upgrade. The original two games should remain on your Steam account as well, but you don't have to keep them installed.

Wonderful! I've always wanted to pick up SE3 but kept putting it off, I would be ecstatic if I won a copy in the stream! I'll be there for sure!

I assumed, until Paul's ringing endorsement recently, that Sniper Elite would be pretty poor. Since Paul's article I am keen to try it. May even have to try to bag me a code.

Hope you'll like it! Keep in mind it's a slower and stealthier game than other shooters, which is why I like it so much.

My favourite bits of COD were the slow sniping missions. They were perfect. I will probably attempt to watch your streaming. Failing that, I may have to wait until it hits a sale. Still got Overdrive to finish, only spent 20mins on it so far.
Oh, if you can, ask the 505 guys about dlc for Defence Grid 2. Gagging for it.

Cheers Paul. I got a code for a single level, then realised it was for Steam only. Doh!

Now this is a game I'd play

Looks fun, I've never tried a Sniper Elite game but I've been meaining to! Looking forward to the stream tomorrow, it's always a blast!

I love zombie shooters. I love call of duty world at war. Great idea to make a zombie game for the Xbox One. Still waiting on state of decay though.

I really want to play this. Last time i played a decent zombie military game was cod:WaW. The game was garbage but zombies was amazing

Paul's Twitch streams are amazing guys! Next week he is streaming Sniper Elite 3 with chances to win the game on X1, PS4, and Steam. You should all check it out. http://www.twitch.tv/eastxtwitch
Windows Central Newsletter
Thank you for signing up to Windows Central. You will receive a verification email shortly.
There was a problem. Please refresh the page and try again.