5 intriguing apps for Windows 8.1: June 5, 2015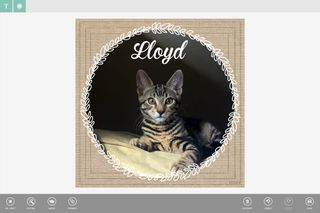 With the ever-growing number of apps and games in the Windows Store, it is becoming increasingly difficult to keep up with what's out there.
For that reason, every Friday we showcase some apps that have piqued our interest. They may have been in the news recently, they may be new to the Windows Store, or they could simply be old apps that we just stumbled upon.
They are the 5 Intriguing Apps of the Week.
writr
Writr is one of the more interesting personal journals I have come across because it not only lets you put your thoughts down in words, but it also offers you writing prompts. Every day, writr gives you a handful of questions that you can choose to write about.
Questions are derived from one of seven categories: relationships, meaning, finances, journey, time management, spirituality, and physical body. Though simple on their face, each prompt will get you exploring your own thoughts and actions.
Presented in an elegant modern-style interface, writr lets you tag and search past entries or see them plotted on its built-in calendar. Each entry can be viewed and edited. They will also sync between multiple devices.
You can bookmark your important life events and even share bits with friends on social media.
If self-exploration isn't your cup of tea, feel free to skip the writing prompts and just start with a blank page. Writr can be used as a straight up diary, complete with cloud backup/restore and password protection.
This app was previously $1.99, but has recently become free to download.
Luzala Geek
Pulling from over fifty of the biggest names in media and news, Luzala Geek keeps you up to date on the latest technology news, as well as mobile, apps, gaming, reviews, and entertainment.
The main page layout is a feature story and mosaic of images of other news. When you click on a story, you get a large view of the article. There you can pinch to zoom, click to go to the website, or share the news with others. Luzala Geek makes it easy to catch the latest in technology news.
Rhonna Designs
Rhonna Designs is a cool app that turns your photos into artwork. The photo editor is an intuitive point-and-click design tool that you can use to crop your image and add designs like frames, masks, effects, and text.
You can also start from scratch using any of the included backgrounds instead of one of your own photos.
The result is a graphic that can be saved on your computer or shared on social media. Rhonna Designs also lets you print high-quality images up to 8" x 8" in size, so you can turn your work into postcards or (de?)motivational mini-posters.
The basic set of tools and graphics is pretty substantial, but you can purchase more in-app. Rhonna Designs will run you $1.99, but it is a universal app, so once you buy it, you can get it on all of your Windows 8 and Windows Phone 8 devices.
M8! - Mind Map
M8! – Mind Map is an innovative way to organize your thoughts on just about any topic. It works much like an org chart, where different objects branch off of each other to form a cohesive tree.
Whether you are taking notes at a meeting, managing projects, or simply brainstorming ideas, M8! can help bring order to the chaos by categorizing topics and linking related objects.
This is a powerful organization tool, but the controls couldn't be simpler. By either clicking the "+" button or using the keyboard shortcuts, you can create new objects that are easily labeled.
Your mind maps can be saved to file or shared via email using the Share Charm. And all of your work automatically syncs between devices.
There are more options that can be bought within the app, such as color coding, printing, groups, and file export. These can be purchased a la carte or as a package.
The free version works okay, but the full package, which costs $6.99, will truly unlock the full potential of M8!.
ICQ
The age old messaging platform ICQ has made its way to Windows 8.1. But this isn't the old school program you remember. ICQ has been revamped to take advantage of Windows touchscreen interface.
While it still includes its old messaging and file sharing features, ICQ for Windows 8 has a wide breadth of social media integration, including Facebook, VKontakte, and Odnoklassniki.
And to top it off, you can now send SMS messages and make free audio and video calls.
There are millions of ways to keep in touch with folks online, but ICQ helps to consolidate someof those ways into one easy app.
Be sure to check out our other selections from previous weeks. Have a great weekend!
Do you have an app you want us to highlight? Drop us an email at tips@windowscentral.com with "5 Intriguing Apps" in the subject line.
Windows Central Newsletter
Get the best of Windows Central in your inbox, every day!
Yeah I've been looking for a good journal app. Any other good ones?

wow 1TB that's unlimited memory

ICQ still lives?? Wow. I remember this app from back in the day.

And apparently only hot chicks use it lol.

What the Golden Girls? lol. jk.

Writr & M8! sounds interesting

I have used Rhonna Design app on iPhone & it is gr8..