Eight stunning indie PC games you might have missed, but should definitely play
Eight indie PC games you should try out.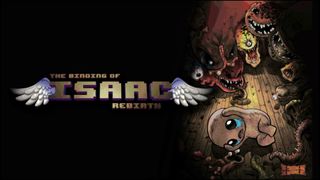 Triple-A games like Destiny 2, Star Wars: Battlefront II and The Witcher 3 can steal all the spotlight, leaving little room for indie developers to get their games out there. Thankfully, it has become much easier with Steam and other distribution platforms, but some gamers may continue to be unaware of the countless gems available at a fraction of the cost. Here are a few suggestions for you to try out.
The Stanley Parable
In the Stanley Parable ($14.99), you play as Stanley, unsurprisingly. What makes this game unique and worth your time is how the story is essentially a critique of the gaming industry as a whole and game conventions. What happens if you choose not to follow the game's path? What happens if you do? There are many questions such as this raised in The Stanley Parable that makes you stop, question and think.
There's not a whole lot regarding gameplay here, but the game is incredibly well crafted. There are also numerous paths to take, which adds to the replayability.
Stardew Valley
Okay, so you've likely heard of Stardew Valley ($14.99), but it would feel bizarre to publish this piece without its inclusion. It doesn't matter whether or not you're into farming; this is a game for everyone who enjoys an open-ended strategy come adventure game. Not only are you handed a blank canvas in the form of farmland, but the game offers other elements to keep you entertained. As the newcomer to town, you'll have to build relations with villagers, venture into the dungeon for loot and other goodies, and make money from crops and produce.
The developer is continuously updating the title with new content and there's even multiplayer on the way.
FTL
Faster Than Light ($9.99) has been around for years, but it continues to be one of the best strategy sci-fi games out there. It's a roguelike space adventure game that is terribly hard to master. You're in charge of manning a ship and leading a crew as you flee a rebel fleet through many sectors. Everything is randomized to offer unique playthroughs, and it's of paramount importance that you select upgrades, manage crew, buy weapons, switch load outs, and oversee resources to succeed.
If you have yet to try out FTL, you're in for quite the ride.
The Binding of Isaac
Make sure you never overlook this exceptional roguelike title — The Binding of Isaac ($14.99) has everything ready to reel you in and absorb hours upon hours of your time. There is a massive amount of content to plow through in each playthrough here, and you'll play through that a lot because you will die. Many times.
The story revolves around a young boy who flees into a dungeon in the basement as his mother attempts to take his life to prove her devotion to a mysterious Godly voice. You'll need to fight through hordes of terrifying creatures, using nothing but your tears. It's a strange game with somewhat questionable content, and this is what makes it so charming. That's all you need to know.
SOMA
Tired of running away from horrific monsters to get your jump scare kick? SOMA ($29.99) is something a little more unique. While there's no combat, which has been done before, you're in an underwater research station complex, and actual monsters are fairly rare. But it's venturing into the unknown and attempting to figure out exactly what is going on, not to mention the plot twists that keep you engaged.
This isn't a positive, happy experience and that's a good thing.
Undertale
Any role-playing game fan needs to have Undertale ($9.99) in their library. Not only can it run practically the weakest of PCs, but it's executed perfectly. Undertale flips many things on their heads, so you're likely going to experience a few points where you believe you're making a good decision, only to be utterly in the wrong. This is then backed up by stellar writing and music.
You play as a human boy who has fallen underground into a monster populated world, and not everything is as it seems. It's charming and a must-have indie game.
Kerbal Space Program
Kerbal Space Program ($39.99) is a game built for those into space exploration and having a little fun in the process. It's a sandbox that takes full advantage of physics to either send cute astronauts into deep space or see them explode in unfortunate situations. It's not difficult to get the hang of, but like FTL it takes some amount of training to become a master of rocketry.
Darkest Dungeon
Exploring dungeons as a group of adventurers isn't all about success and glory. This is what Darkest Dungeon ($24.99) focuses on, punishing you for mistakes and with the blessing of RNG. You will throw the mouse and keyboard at the monitor. You will smash glasses in the process. But that's also what makes this game a compelling experience.
And that's a wrap, but we haven't covered each and every indie game worth checking out. Be sure to hit up PC stores to check out collections of fantastic indie titles.
Get the Windows Central Newsletter
All the latest news, reviews, and guides for Windows and Xbox diehards.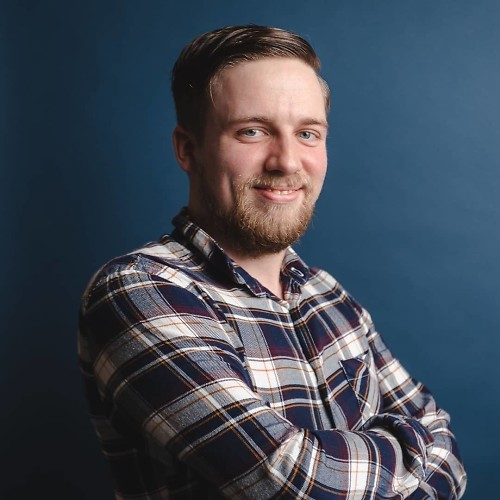 Rich Edmonds was formerly a Senior Editor of PC hardware at Windows Central, covering everything related to PC components and NAS. He's been involved in technology for more than a decade and knows a thing or two about the magic inside a PC chassis. You can follow him on Twitter at @RichEdmonds.