Secretlab's professional footrest takes better care of my posture than I do
Combine the Footrest Pro with CloudSwap toppers for maximum gaming comfort.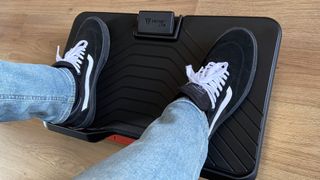 (Image credit: Ben Wilson | Windows Central)
Secretlab has announced all-new footrests to accompany its premium gaming chairs, designed to improve comfort and promote proper posture. Both the PlushCell, a dense but squishy slab, and the Professional Footrest, an adjustable steel option with swappable covers, are set for release in March and June 2023 for $89 and $199, respectively.
The biggest lab secret was that they had already sent a Footrest Pro sample about a week before this announcement, so I could try it out and see if it'll be worth the asking price. They've impressed us in the past with comfortable chairs, as seen in the Titan Evo 2022 review, so I had high hopes that a follow-up footrest would be just as comfortable, if necessary.
Treating my legs to proper ergonomics
This fancy dynamic footrest is essentially a metal plate with an adjustable angle, except you don't have to get off your chair and reach under a desk to find a latch every time you feel like a change. The one-step adjustment pedal sits at the top end of the chassis and needs only a slight push to release the internal locks, making it easy to find a comfy position for whatever I'm doing.
Let's be clear that I don't claim to practice good posture; I usually sit like a shrimp with my legs mangled up in racing pedals because I'm too lazy to remove them from under my desk after gaming. When Secretlab reached out to demo this new professional footrest, I told them the same thing, which could be why they expedited a sample. Something about spending years resting my feet on pedals has the +15° angle feeling pretty natural on this, so it's nice to have the option to tilt freely.
Naturally, the whole point of a footstool is to promote proper ergonomics, and the exact position best suited to you will depend on a few factors. I measure at an almost Hobbit-sized 5' 7", so I usually aim for the shorter options when shopping for the best gaming chairs to try and keep my feet firmly planted somewhere close to the ground. Over time, I've wanted to raise my legs, usually in ridiculous positions, but still raised. Spending time with the professional footrest made it clear why.
You can disable the adjustment pedal entirely with a rear-facing switch on the footrest, resulting in more dynamic angle changes via a firm press of either leg. There's still enough resistance to prevent the rest from moving accidentally, but I can't see myself keeping it this way; the static mode is much more comfortable when I shift around in my chair.
Still, it's nice to have the option, even if it does mean an adventure underneath your desk to find the switch. A total of 30° of movement feels good under the feet, especially if you're as prone to fidgeting or constant shifting as I am. Rather than getting up every few minutes to shake off the feeling of cramping legs, a quick push of the adjustment pedal is all I need to get the blood flowing again. Nice.
Adjustable for me (the short guy)
If I wasn't self-conscious about using a footstool as a short guy already, Secretlab throws in some additional height-extending feet that lift everything up by another 20mm, and yes, I used them. I had tried using the professional footrest for a couple of days without the extenders, instead gaining the extra height by keeping it at the most extreme angles, but it's better for me to use them.
At least with the little plastic boosters, I can keep my feet completely flat at the horizontal setting, and it feels like I'm being treated to fancy ergonomics. There's usually so much focus on choosing the right chair that I hadn't properly considered how much weight was being put onto my thighs and battered feet. Still, the angled-back position feels most comfortable for me, and that's the one shown in practically every promotional footrest image advertised by Secretlab anyway.
CloudSwap customization
The $199 asking price still stings at this point, and the professional footrest needs something unique to convince a sale from any gamer. Like its recent chairs, CloudSwap is part of Secretlab's adventure into hot-swappable parts for footrests. Switching out the standard top surface, which feels almost like a yoga mat with PU coating, for one of the two current alternatives can suit some particular scenarios.
A plush memory foam replacement matches the soft materials in Secretlab's PlushCell cheaper footrest, but there's a much more exciting alternative; a heated footrest top. Keeping your toes toasty in the winter or generally cooler climates, the electric-powered heating coils maintain a temperature of your choice, from 95 to 158°F. It'll cost you another $99 for the privilege, but as someone who hates being cold, I can see the attraction.
Coming soon
Image 1 of 3
The Secretlab Premium Footrest with Plushcell memory foam is available for an $89 pre-order with estimated shipping starting by March 6, 2023. It's the second half of new additions to its footrest range and provides the most straightforward method for raising your feet on something comfortably ergonomic.
On the other hand (or foot, as it were), the Secretlab Professional Footrest with CloudSwap technology is set for June 2023. Still, you can register your interest and receive an email notification when they're available. Lucky me, I've had a pre-release sample a few months early and have enjoyed proper posture for a change.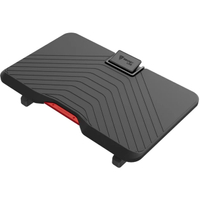 Secretlab Professional Footrest
This adjustable footrest is designed at the perfect height for Secretlab chairs and provides ergonomic support for proper seated posture. 30° of free-range movement is comfortable in practically any position.
Get the Windows Central Newsletter
All the latest news, reviews, and guides for Windows and Xbox diehards.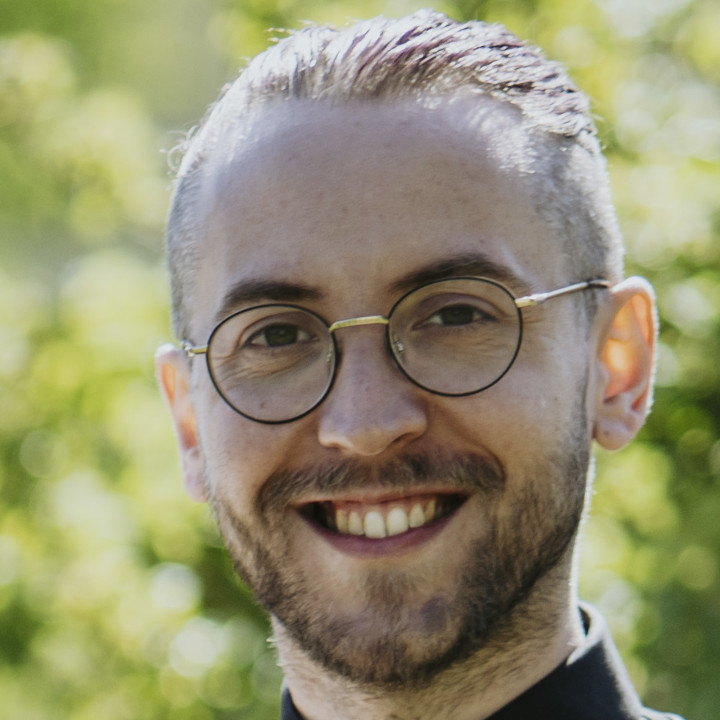 Ben is the channel editor for all things tech-related at Windows Central. That includes PCs, the components inside, and any accessory you can connect to a Windows desktop or Xbox console. Not restricted to one platform, he also has a keen interest in Valve's Steam Deck handheld and the Linux-based operating system inside. Fueling this career with coffee since 2021, you can usually find him behind one screen or another. Find him on Mastodon @trzomb@mastodon.online to ask questions or share opinions.