In the world of pre-built desktop PCs, the Acer Aspire TC-895 is at the forefront of consumer value. Prices start at well less than $500, and that includes a wired keyboard and mouse. If you decide to buy this PC, all you need to do is add a monitor. It's at the top of our collection of best budget PCs less than $500, and it's also the best budget pick in the overall best desktop computer roundup. But what makes it so great, and what are its drawbacks? I've spent the last month with the TC-895 to see whether or not it's truly the deal it seems.
Bottom line: The Acer Aspire TC-895 isn't a great PC for future upgrades, but it is certainly some of the best PC value around. If you need a compact PC with respectable performance for office and home work, this is it.
For
Price can't be beat
Includes keyboard and mouse
10th Gen Intel Core CPUs
Compact case
Lots of I/O
Against
DVD drive is loose/loud when PC boots
No dedicated GPU configuration
Acer Aspire TC-895: Price, availability, and specs
The Acer TC-895 is available at a bunch of major retailers, including Amazon, Best Buy, Newegg, Walmart, and B&H. The Intel Core i3 model prices start around $430, Core i5 models are generally around $550, and Core i7 models sit somewhere around $900. You can find some models with up to 32GB of RAM, 2TB solid-state drive (SSD), and 2TB hard-disk drive (HDD), but the cheaper models generally have 8GB or 12GB and a 512GB SSD.
Following are the exact specs as found in my review model.
Swipe to scroll horizontally
Category
Spec
OS
Windows 10 Home
Processor
10th Gen Intel
Core i5-10400
6 cores, 12 threads
Up to 4.30GHz
Graphics
Integrated
Intel UHD 630
Memory
12GB DDR6-2666MHz
Dual-channel
Storage
Kingston
512GB
M.2 PCIe NVMe SSD
Connectivity
Intel Wi-Fi 6 AX200
2x2 MU-MIMO
Bluetooth 5.1
Gigabit Ethernet
Disk drive
DVD-RW 8X
Tray-load
Audio
5.1 Surround Sound
Expansion
Two 3.5-inch HDD
Slots
Three PCIe slots
PCIe x16
PCIe x1
Ports (rear)
Two HDMI
Four USB-A 3.2 Gen 1
Two USB-A 2.0
Ethernet
3.5mm audio jacks (5.1 surround)
Ports (front)
USB-C 3.2 Gen 1
USB-A 3.2 Gen 1
3.5mm audio jacks
SD card reader
PSU
LiteOn 300W
80 Plus Bronze
Case size
16L
Color
Black
Accessories
Keyboard
Mouse
Acer Aspire TC-895: What I like
The Acer Aspire TC-895 comes ready to go out of the box. It's a relatively small PC with a 16L case — compared to the Dell XPS 8940 SE at 19L, it's nice and compact — that can go just about anywhere. I set my TC-895 up next to the living room TV for a media center, and it didn't look out of place. It also easily tucked under my desk as a lightweight work PC.
There's nothing really flashy about it. The front is raised just a bit on two feet, there's a grate on the removable side panel, and the triangular front power button lights up to let you know the PC's power state. There are some silver accents here and there to offset the otherwise black finish, but that's about it. This PC is meant for office or school work at home, so it doesn't need much style.
Ports are rather generous and should provide you with enough connectivity for all your accessories. The front includes a UHS-I SD card reader, USB-C 3.2, USB-A 3.2, and dual 3.5mm audio jacks for headphones and mic. There's also a vertically-aligned DVD-RW tray-load drive on the front.
Image 1 of 2
The back of the case includes dual HDMI, four USB-A 3.2, two USB-A 2.0, Ethernet, and 3.5mm audio jacks for the 5.1 surround sound support. There's also an Intel AX200 Wi-Fi 6 chip inside that doubles up Bluetooth 5.0 connectivity. This is a nice addition that keeps you from running an Ethernet cable across the house if the PC isn't positioned near a router.
I'm expecting to soon see a jump up to 11th Gen Intel CPUs for the refreshed Aspire desktop line, but for now, 10th Gen chips still deliver excellent performance. The Core i5-10400, 12GB of relatively speedy DDR4 RAM, and 512GB M.2 PCIe NVMe SSD are a steal at this price. While the PC doesn't have the option for a dedicated GPU configuration, there is space for a small addition after purchase. The included integrated Intel UHD 630 graphics shouldn't be relied on for robust gaming, but they provide a nice little boost for lightweight work or play.
I ran some synthetic benchmarks to see how the Aspire TC-895 compares to other PCs we've recently reviewed.
Image 1 of 4
Performance is average; this isn't going to wow you with speed, but it can certainly handle productivity work. In my case, it's doing a great job as a media center in the living room. There are no case fans in this PC, but there is, of course, a generic CPU cooler. Cable management is acceptable here, especially since most people buying this PC will never crack it open to customize. If you want to add some extra storage, the cables required are already zip-tied near the extra HDD mounts.
To add to the value, Acer throws in a wired keyboard and mouse. The two accessories are nothing special, but they're certainly a great way to get started. Be sure to have a look at our best wireless keyboards and best wireless mice for a more mobile setup.
Acer Aspire TC-895: What I didn't like
Image 1 of 3
The Aspire TC-895 is a PC that's best purchased, set up, and left to do its thing. This isn't a PC for those who love DIY upgrades. It has two RAM slots, a single PCIe x16 slot, and a PCIe x1 slot. There are also two mounts for 3.5-inch HDDs along the side of the case, easily accessible after removing the side panel. These can also be used for smaller 2.5-inch SSDs.
The side panel requires a screwdriver (no toolless entry), and there's not a whole lot of room inside. You could likely fit a small GPU — there are three expansion slots on the back of the PC — but it would have to be bus-powered. The PSU is certainly on the cheap side, maxing out at 300W and using non-modular connections. You're not going to be able to run anything too powerful, and anyway, there's not enough room for a chunky GPU. The M.2 PCIe NVMe SSD is tucked in behind the vertical DVD drive, so while you could probably swap it out, it would take some extra effort.
One thing I noticed after a couple of weeks of use is noise from the DVD-RW drive. It's now much louder when it spins up. If you don't use disks, you'll really only hear it when the PC boots or wakes from sleep. Still, it's an annoyance that is no doubt due to loose mounting.
Acer Aspire TC-895: Competition
The world of budget pre-built PCs less than $500 isn't exactly cramped. If you're shopping around, it should quickly become clear that the Aspire TC-895 is the best value out there. Nevertheless, there are some alternatives to note.
Dell's Inspiron 3880 is likely the closest match, with prices starting at less than $400. Get 10th Gen Intel Core CPUs, your choice of RAM and storage, and an even smaller case at just 14.8L. Dell's website has some excellent configuration possibilities, making it easier to get exactly what you want compared to the TC-895.
Lenovo's ThinkCentre M720q Tiny is a great option if you'd like a small (as in weighing less than three pounds) PC with upgradeable SSD and RAM. Being part of the "Think" brand, you can rely on plenty of extra security features for the home office.
And if you'd rather get a monitor with your PC at no extra cost, HP's 21.5-inch All-in-One PC should be considered. It comes with 11th Gen Intel Core CPUs, 8GB of RAM, 1TB HDD and 128GB SSD, keyboard, mouse, and 21.5-inch FHD display built right in.
Acer Aspire TC-895: Should you buy it?
You should buy this if ...
You want to spend around $500
You don't need a dedicated GPU
You don't care much about future expansion
You want lots of ports
You shouldn't buy this if...
If you want cutting-edge performance
You want a PC for gaming
You want lots of style and RGB
Overall the TC-895 is a PC that's easy to like, just as long as you don't expect too much. It can handle productivity work with ease, especially if you go with the Core i5 or Core i7 models. There are plenty of storage and memory configuration options, all available at a great price.
The case is small, it has plenty of ports, and Wi-Fi 6 connectivity is very convenient. Don't expect easy upgrades after purchase, but there is the opportunity for extra storage and even a small dedicated GPU.
If you're shopping for a budget PC and want to spend around $500, the Aspire TC-895 is about the best value for your money.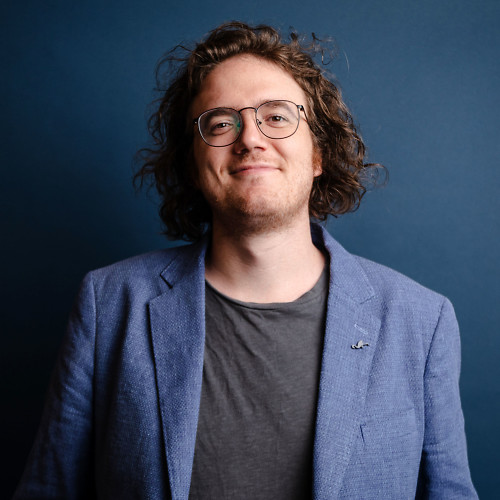 Senior Editor, Laptop Reviews
Cale Hunt is formerly a Senior Editor at Windows Central. He focuses mainly on laptop reviews, news, and accessory coverage. He's been reviewing laptops and accessories full-time since 2016, with hundreds of reviews published for Windows Central. He is an avid PC gamer and multi-platform user, and spends most of his time either tinkering with or writing about tech.