Best budget PCs 2023: affordable desktop computers
Find the most affordable desktop for home office work, creative tasks, and light PC gaming.
Quick menu
1. The list in brief
2. Best overall
3. Affordable alternative
4. Best AIO
5. Best for gamers
Ready-made budget desktop computers are the most straightforward option for picking up an affordable PC. Whether you're setting up an office area for working at home, building a creative space, or needing something for the whole family to share, I've found the best picks to fit a tighter spending limit.
Depending on your existing knowledge, most of my options have the potential for manual upgrades if you eventually want to squeeze in some extra performance for light PC gaming.
Still, for essential use, these picks from big hitters like Dell, HP, and Acer are all perfectly capable of running Windows and its most popular apps for day-to-day productivity and web browsing. Any of the best external solid-state drives can also provide extra storage if the budget options are too much of a squeeze.
The quick list
If you're in a hurry to bag the best budget desktop PC, check out our quick list for straightforward shortcuts to the full explanations for why they made the cut.
The best budget PCs in 2023
Why you can trust Windows Central Our expert reviewers spend hours testing and comparing products and services so you can choose the best for you. Find out more about how we test.
It's time to dive into why these affordable desktops made this list. We test Windows machines practically every day at Windows Central, so we know what a budget machine needs to meet the needs of its target audience.
The best overall PC on a budget
1. Dell Inspiron 3910
Best overall PC on a budget
Specifications
CPU:
Intel 12th Gen Core i3-12100
GPU:
Intel UHD Graphics 730
Storage:
256GB M.2 PCIe NVMe SSD
Reasons to buy
+
Customizable hardware options before purchase.
+
Optional NVIDIA GeForce GTX 1660 SUPER 6GB graphics card.
+
Choose up to 1TB NVMe solid-state drive.
Reasons to avoid
-
Price quickly jumps when customizing hardware.
My favorite Dell Inspiron config: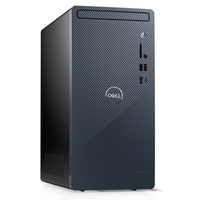 Even a complete novice who never dabbled in computers has likely heard of Dell, and it's for a good reason. They've made fantastic PCs for decades, and the Inspiron range has been a top choice for almost as long. The Inspiron 3910 compact model costs $500 for its entry-level specification but is customizable with more powerful hardware. Still, the price jumps up dramatically if you ask for upgraded components, but the base model can handle general computing tasks to save you from unnecessary spending.
Regardless of your internal options, you'll always get Windows 11 included with the Inspiron 3910, with the Home edition as standard, or an upgrade to Pro for an extra $50. The choice of 12th Gen Intel Core processors includes the i3-12100 by default, which is no slouch, but you can still upgrade to an i5 or one of two i7 options that naturally increase the price. Keep the entry-level CPU paired with 8GB of DDR4 RAM clocked at 3200MHz, and a 256GB NVMe solid-state drive (SSD), and the cost will stay low. Memory and storage are some of the simplest parts to upgrade yourself if you're willing to tinker.
You get a mouse and keyboard out of the box, but you'll need to supply a monitor using an HDMI or DisplayPort cable. For networking, the Inspiron 3910 features onboard Wi-Fi 6 support, or you can connect to the Ethernet port at the rear. High-speed USB ports include Type-C and traditional high-speed USB-A for any peripheral you need, plus onboard Bluetooth 5.2 supports wireless devices. There's even a full-size SD card slot for transferring photos from cameras, keeping Dell in the top spot. Keep an eye out for discounted prices as low as $450.
An affordable alternative for a budget PC
2. Lenovo IdeaCentre 3i
Affordable alternative
Specifications
CPU:
Intel 12th Gen Core i3-12100
GPU:
Intel UHD Graphics 730
Storage:
512GB M.2 2280 PCIe Gen3 QLC SSD
Reasons to buy
+
Multiple models to choose from.
+
Onboard Wi-Fi 6 and Bluetooth 5.1.
+
512GB solid-state drive.
Reasons to avoid
-
No hardware customization.
My favorite Lenovo IdeaCentre config: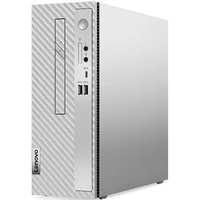 Lenovo offers a fantastic budget alternative with its IdeaCentre 300 series range of desktops, and the IdeaCentre 3i comes in a few flavors. Rather than opting for their absolute bottom end and crawling with sluggish hardware, you can step up to almost identical specs as the top pick on my list. The price jumps slightly, but so does the default storage space, so it's fair. If nothing else, it's a variation in color, too, with a sleek silver design.
You'll get Windows 11 Home installed and ready to boot on the IdeaCentre 3i without an option to swap out for Pro. Still, a budget machine in this category doesn't need it if you aren't using enterprise apps with Bitlocker encryption. The same Intel 12th Gen Core i3-12100 processor sits alongside 8GB of DDR4-3200 RAM, and the upgrade, as mentioned earlier, to a 512GB M.2 solid-state drive for extra storage space.
A mouse and keyboard are in the box, ready to connect to any of the five USB ports, with three on the front panel, including one USB-C variant. Wi-Fi 6E offers even faster wireless networking than its predecessor, but Ethernet is still an option for LAN cables. There's no DisplayPort on the IdeaCentre 3i, something to consider when buying a mandatory external monitor, but HDMI and even VGA are still present. MSRP is $550, but it drops as low as $430.
Best budget all-in-one
3. HP AIO 22-dd2026t
Best budget all-in-one
Specifications
CPU:
Intel 12th Gen Core i3-1215U
Storage:
512GB PCIe NVMe M.2 SSD
Reasons to buy
+
No tower saves on desk space.
+
Wide-angle webcam included.
+
Anti-glare 21.5" screen.
Reasons to avoid
-
Limited upgrade options.
-
Screen might be too small for some.
My favorite HP AIO config: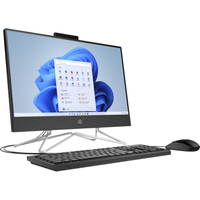 All-in-one computers are a fantastic solution to picking up a straightforward budget desktop with minimal fuss since everything is built directly into the screen. HP offers a 21.5" panel with very similar specifications to our picks of PC towers, including a 12th Gen Intel Core processor and a high-speed SSD for storage. Throw in an 88-degree FHD webcam with a beautiful wide-angle shutter alongside a mouse and keyboard, and there's nothing else you'll immediately need.
The Intel CPU is an i3-1215U, a mobile chip, which makes sense to fit into such a slim frame. It's still capable of driving the rest of the components on offer in this HP AIO, backed up by the same 8GB DDR4-3200 RAM recommended on the other machines. You get 512GB of storage on its high-speed NVMe solid-state drive, built-in Wi-Fi 6 tech for modern wireless networking, and Bluetooth 5.2 for peripherals.
Dual speakers save the need to buy extra audio equipment, too, rounding out the attractive feature set of this sleek all-in-one built into a reasonably slim frame with a funky desk stand. Usually retails for $650 MSRP, but it's dropped as low as $500 at the time of writing and should hit similar discounts in the future.
Best for casual gamers and creators
4. HP Pavilion Gaming
For casual gamers and creators
Specifications
GPU:
NVIDIA GeForce GTX 1650 SUPER 4GB
Storage:
256GB PCIe NVMe M.2 SSD
Reasons to buy
+
Handles basic image and video editing.
+
Casual gaming at 1080p.
+
Simple to upgrade.
Reasons to avoid
-
Storage is lacking for gaming and video editing.
-
CPU is showing its age.
This entry-level gaming Pavilion variant from HP can handle basic games at FHD 1080p and doubles as a lightweight creative machine thanks to its dedicated NVIDIA graphics card. Easy to upgrade thanks to its traditional internal layout with no reliance on an ultra-compact form factor, this tower comes with the capable NVIDIA GeForce GTX 1650 graphics card as default. You can upgrade anything on the inside in the future, but even this aging GPU can still pull its weight.
The 10th Gen Intel Core i3 CPU is a few generations older than its competitors, which is part of what brings the price down. It's still only packing a meager 8GB of DDR4 RAM and 256GB of storage, but they are some of the easiest parts to replace or expand upon if you're willing to tinker with its insides. HP still generously includes a mouse and keyboard with the Pavilion gaming desktop, so you're ready to go straight out of the box.
It's an older system, so you won't find it directly from HP anymore. Still, it's hit as low as $570 on Amazon, a bargain for the beginnings of a computer with upgrade potential.
How we test budget PCs
A tight budget can make finding a desktop computer that isn't a potential dud particularly difficult, especially if you don't know where to look for the best options. Intel may have moved on to its 13th Gen Core processor family, with the 14th Gen soon to make an appearance, but the previous-generation CPUs won't hold these budget machines back.
Pre-built desktop PCs generally contain standard parts, all of which appear in various computers we test individually. If you're confident in upgrading parts manually, most towers can have their components swapped out for more storage, memory, and more. The only downside to the top picks is the lack of a monitor, something the HP all-in-one PC solves by keeping everything built into its screen. Consider your needs and desk space, and pick a cheap desktop PC that's perfect for you.
Get the Windows Central Newsletter
All the latest news, reviews, and guides for Windows and Xbox diehards.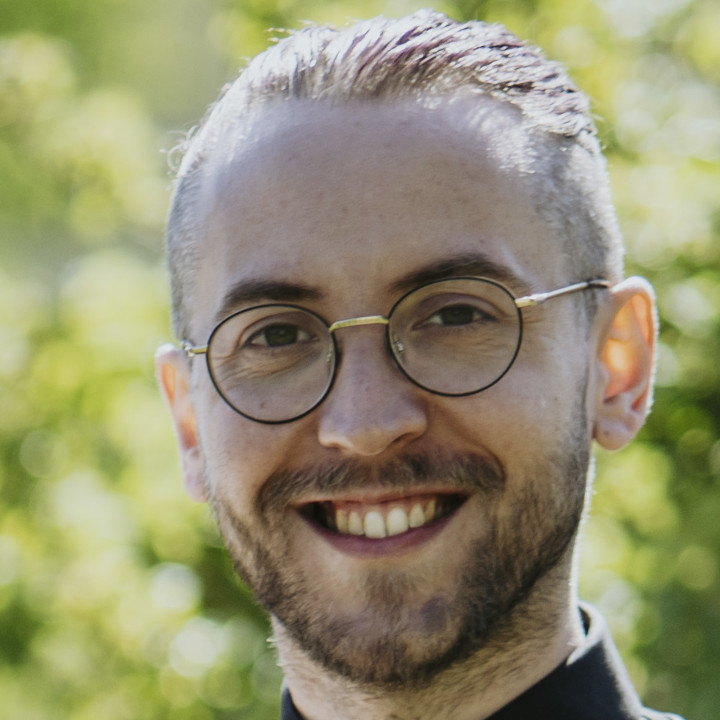 Ben is the channel editor for all things tech-related at Windows Central. That includes PCs, the components inside, and any accessory you can connect to a Windows desktop or Xbox console. Not restricted to one platform, he also has a keen interest in Valve's Steam Deck handheld and the Linux-based operating system inside. Fueling this career with coffee since 2021, you can usually find him behind one screen or another. Find him on Mastodon @trzomb@mastodon.online to ask questions or share opinions.