All Xbox 360 owners can play online multiplayer games for free this weekend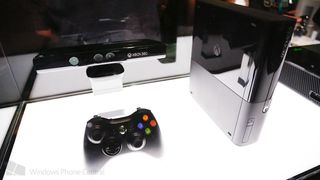 The Xbox 360 still has a lot of owners and players even though it's approaching its 10th birthday. This weekend, owners of the console who don't already have a paid Xbox Live Gold subscription can play online in multiplayer games. This will last until the end of the day on Sunday, October 11.
The free weekend is available in all regions of the world where the Xbox 360 is officially available. Of course, it's also meant to entice anyone who doesn't have an Xbox Live Gold subscription to finally buy one. In addition to online multiplayer, it also offers both Xbox 360 and Xbox One owners at least two free games for each console to download every month. Indeed, the normal prices of the free games usually makes getting the Xbox Live Gold subscription worth in in its first month:
Buy a 12 month Xbox Live Gold code from Amazon for $44.09 (opens in new tab)
Source: Microsoft (opens in new tab)
Windows Central Newsletter
Get the best of Windows Central in your inbox, every day!
Multiplayer should be free on both XBox and PlayStation, just as it is for the PC MasterRace. Let subscribers get free games or other perks, multiplayer should be free. Posted via the Windows Central App for Android

Dude seriously, grow up. You're not getting the same set of dedicated servers that you are with Xbox or PS4, and you're also not getting free games on PC. I game on all platforms, and you're just making PC gamers look like assholes.

Steam doesn't give deep discounts or free stuff?

I said nothing about discounts. I think I've gotten 1 game from steam for free in 5 years, and it was a valve game. Other than that, they have free weekends to get you to buy a game

Last year, I got L4D 2 free for Christmas. Last month, we had Amnesia: The Dark Descent free, if you install it within their time frame. You need to be up-to-date on this stuff.

On PC for most games you can choose between a list of servers you want to play on and filter by ping so you know you're getting the lowest latency. You also have boat loads of free to play games on steam and even more off of steam if you look harder. Steam sometimes even gives out free full titles like Portal which I got for free and they also give out free game time. Another good client if you want free PC games is Origin. They give out classics once a month. I got Command and Conquer: Red Alert 2 for free this month. Also unlike on consoles if you want to buy a game digitally it will always be cheaper because you have tons of distributors like Steam and Origin competing for the lowest price where as the market on consoles is a monopoly because you can only buy your digital games from one source.

Yeah ea's been good about it. They still have c&c:gold last I checked on their ftp server.
GoGs been a good place to get the odd free game

why dont they offer this for xbox one owners?!

10th anniversary. If xb1 lasts that long we may see that

10th anniversary...billions of dollars in profit...and 2 days of free online gaming, lol. Gee thanks Microsoft! How about a week or month for people who cannot afford an account?

Or, you could find a way to afford $30/year. Christ, use swagbucks and get an amazing card once a year instead of expecting something for free from a company that owes you nothing.

The servers cost Microsoft a microscopic fraction of what they make from the Xbox Live subscription. And the Games With Gold only gives out old games or games that are about to take a huge price drop. This subscription infection that Microsoft started even spread to the PlayStation 4. Soon Steam will make PC gamers pay to play online too.

Its sad but I assume they do pay ISPs for faster bandwidth(net neutrality keep dreaming), the cost to maintain order & security on the service/os updates

Call of duty here I come!!!!

Guys seriously, I you want to have a good time on xbox, purchase the gold memberships, you can get 2 games for free each month, if you get a 12 month gold you can get up to 24 games for just 60 bucks, if that isn't a bargain then I don't know what is, besides you still aren't going to be playing every single game that for the GWG :P

Even with pirated game and modified Xbox?