Canadian seat manufacturer Anda Seat began making hardware for racing enthusiasts in 2007, expanding into gaming chairs about five years later. Since then, Anda Seat chairs designed for gamers have been refined, culminating in its current portfolio of myriad stylized chairs that focus on comfort and build quality. Its lineup includes licensed Marvel options, esports brands, and more traditional versions that fit better in a semi-professional environment.
I've been sitting in the rather luxurious Kaiser 2 model for about a month to see what it's all about and, ultimately, whether or not it's worth the price in a market where gaming branded chairs are so ubiquitous. Here's what you need to know before making a final buying decision.
Bottom line: The Kaiser 2 from Anda Seat is a big, comfortable chair with a ton of great features. It's well-padded but supportive, it's sturdy and well-built, and you can sit in it for long periods without discomfort. If you're on the XL side of life, this chair is no doubt a great option.
For
Comfortable seating for long periods of time
Plenty of available adjustments
Sturdy, high-quality build
Lumbar and head pillows included
Decent warranty coverage
Against
Armrests rattle around when typing
Expensive
No adjustable/built-in lumbar support
What I love about the Anda Seat Kaiser 2
Image 1 of 3
The Kaiser 2 ships in a mammoth box, the hardware inside broken down for easier packing. It's up to you to put the myriad parts together, but clear instructions are included to walk you through the process. It took me about 30 minutes from doorstep to office; you might want to tag-team the setup process due to some of the larger pieces' weight. Putting everything together is rather straightforward and the only required tools are the two included Allen wrenches. Everything has a clear place to be installed, with the arms having an adjustment option at the base hardware level for width. Armrests can be adjusted too, but more on that later.
Pulling the individual pieces out of the box, it's clear the Kaiser 2 is a sturdy piece of hardware. The five-prong aluminum base isn't completely solid, but it does have ribs running along the inside. Combined with some rather chunky casters — which have a PU coating that makes them roll smoothly but not too easily — Anda Seat claims it can hold more than 1,300 pounds (600kg) under a dynamic load. With everything put together, it's recommended the seat not surpass about 440 pounds of weight (200kg). The chair is built on a frame of sturdy steel tubes. That framework undoubtedly contributes greatly to the overall solid feeling you get when sitting and reclining in this chair. It's all well balanced, and at no time did I feel like I was going to keel over backward.
Image 1 of 2
There are about two feet (56 cm) of height from floor to seat when the chair's piston is fully extended. For me, measuring 6'3", that's more than high enough to not feel like my knees were heading toward my chest. In fact, I found that adding some sort of footrest to the mix (even just a box that raises my feet about five inches) took a lot of pressure off the backs of my legs. The piston compresses a few inches for shorter folks, but I'd wager a footrest will come in handy no matter what. It's a tall chair, and Anda Seat recommends it for people between 5'6" and 6'8".
Anda Seat has gone with a thick PVC leather (a nice way of saying vinyl) mixed with carbon fiber for the majority of the chair's covering. It has a leather grain finish on the front-facing portions and seems to be quite resilient, though I've only been using the chair for about a month. Stitching is top-notch, without signs of fray or loose ends anywhere. The back of the chair has a carbon fiber exterior that offsets the maroon PVC leather quite nicely. If you want to keep things understated, you can skip maroon and go all black.
The Kaiser 2 an impressive size. At first glance, it seems like the wings that jut out from the backrest will interfere with a comfortable sit. However, the use of memory foam over high-density foam means the chair does a great job of conforming to you while still offering a ton of support. Included are two pillows for lumbar and head support, each also made up of memory foam and covered in the same PVC leather and fiber blend. They attach to the chair using elastic straps; this keeps them in place and allows them to be adjusted for height. Whether you're taller or shorter, you should be able to get the pillows into the right spots.
Documentation for the Kaiser 2 seems to show a bowtie neck pillow, though the one I received is different and looks more like some sort of life preserver. It's much larger, and it does a fantastic job of keeping my head at a natural angle, whether sitting upright or reclined.
Image 1 of 3
A handle on the right side of the chair allows for a recline up to 160 degrees, enough so that you feel like you're nearly lying flat. Situations rarely arise for this deep a recline in a standard office, but it's nice to have. Thanks to the wide wheelbase and balanced frame, the chair is sturdy. You can lock the seat in place, but you can also go into free mode that lets everything recline at once. There are plenty of locking spots along the recline path, so no worries about getting the perfect angle for your workflow.
As far as a warranty to back up your purchase, the Kaiser 2 comes with a lifetime warranty on the chair's steel frame. You also get two years of coverage for functional parts, including armrests, recliner hardware, casters, and hydraulics. As for the chair's aesthetics, if you happen to rip or cut the vinyl covering, you're out of luck.
What I dislike about the Anda Seat Kaiser 2
Image 1 of 2
I've thoroughly enjoyed my switch to the Kaiser 2 as my main office chair, and I plan on continuing to use it as long as possible. However, there are some things to note that might sway your buying decision.
While the main seat padding is plenty thick and quite comfortable, the side wings that sort of rise out of the seat have steel framing inside them that can press into your thighs depending on how you're sitting. Measuring the seating space without the wings, you get about 17.5 inches (44cm) of space for your legs. Not everyone will have this problem, but on the larger side of average, I definitely notice they're there. On the note of seating, the PVC leather's non-breathability isn't ideal for those in hot, humid climates. Consider some sort of seat covering.
The other main complaint I have is with the armrests. The arms themselves are metal, but the flat rests are plastic and have plastic adjustment hardware. They can adjust for height, width, depth, and angle, allowing you to get the exact setup you want. In that sense, they're brilliant, but unfortunately, they don't sit tight. While typing, the constant rattling and slight movements are quite annoying. Gaming, on the other hand, doesn't cause this problem nearly as much. At least the tops of the rests have just enough padding to be comfortable without being too squishy.
Finally, a lack of adjustable lumbar support might be an issue for some. Sure, the included back pillow could technically be a checkmark here; using the chair without it or the head pillow isn't a fun experience. But the chair is ultimately not going to live up to a high-end office chair with a strict ergonomic focus, or something with adjustable lumbar support like the Razer Iskur. In my case, the back and neck pillows are more than enough for a comfortable feel whether I'm sitting upright or reclined.
Should you buy the Anda Sear Kaiser 2?
Image 1 of 2
Despite a couple of minor issues after about a month's use — the loose armrests (common for these types of chairs) and the bit of dig in the seat's side frame — the Kaiser 2 is a fantastic office or gaming chair. The padding is thick and yields comfortably without losing support, and the steel frame and five-point base it's all built on can handle quite a bit of weight. At 6'3" and 235 pounds, it can be difficult to find a seat that doesn't feel like it's barely holding on. The Kaiser 2 is seemingly more than up to the task. The PVC leather and carbon fiber mix feels plenty durable and has a nice grain to it for some extra style.
Despite no adjustable lumbar support, the included back pillow does everything required. Overall ergonomics are great, and you should feel comfortable whether you're sitting upright or reclined. Those shopping around for a new chair should keep in mind that this is certainly a chair aimed at the "big and tall" crowd, and it comes with a corresponding price. But if you want something with a high build quality that can withstand a lot of human, this should be a great option. For more great seating options, have a look at our collection of the best office chairs for home and work.
Robust Luxury Seating
A big chair for big people

The Kaiser 2 is relatively pricey compared to other gaming chairs on the market, but it is undeniably a premium offering that goes heavy on comfort and durability. Despite some of its shortcomings, it's an easy recommendation for anyone who wants a big chair to fit their big frame.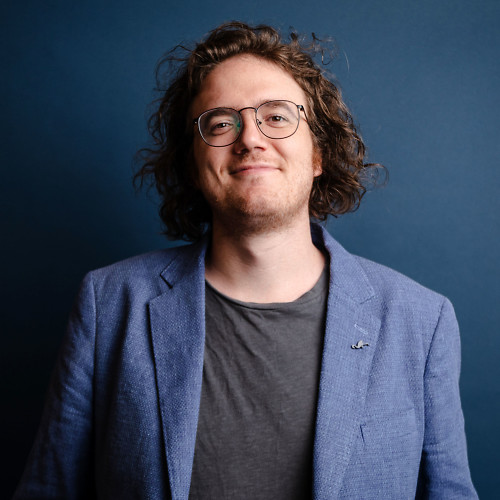 Senior Editor, Laptop Reviews
Cale Hunt is formerly a Senior Editor at Windows Central. He focuses mainly on laptop reviews, news, and accessory coverage. He's been reviewing laptops and accessories full-time since 2016, with hundreds of reviews published for Windows Central. He is an avid PC gamer and multi-platform user, and spends most of his time either tinkering with or writing about tech.