The Astro 40 TR lineup is Astro's flagship wired headset product, completed with a revamped version of its excellent MixAmp. The new bundle would set you back a whopping $250, which isn't cheap by any stretch.
You can also purchase the headset for $150 and the MixAmp for $130 separately, however, if you don't fancy getting them both.
Like the previous generation, the Astro A40 TR MixAmp bundle is a killer combo that delivers piles of functionality and solid sound. There are a few downsides that prevent it from achieving perfection, but it comes closer than most.
Astro A40 TR with MixAmp (2019)
$250Bottom line: The Astro A40 TR 2019 refresh represents one of the best wired headset bundles out there, but a few small criticisms prevent it from achieving total perfection.
For
Great sound performance
Robust materials and good build quality
Astro signature customizability
Modernized design
MixAmp adds tons of functionality
Against
Very expensive
Audio isn't much better than older version
Ear cup gets quite warm
MixAmp lost power button and LED controls
Astro A40 and MixAmp (2019): Spec sheet
Swipe to scroll horizontally
| Category | Astro A40 headset (2019) | Astro MixAmp (2019) |
| --- | --- | --- |
| Row 0 - Cell 0 | Row 0 - Cell 1 | Row 0 - Cell 2 |
| Audio features | 40mm neodymium open-back speakers | Dolby Audio option, four configurable EQ presets |
| Frequency response | 20 - 20,000 Hz | 20 - 24,000 Hz |
| Impedance | 48 ohms | — |
| Features | Customizable speaker plates and earcups, detachable microphone, in-line mute controls | Digital daisy-chaining, 3.5mm input, output, aux, SPDIF optical audio, volume controls, volume mix between chat and game, four EQ presets, Dolby Audio |
| Compatibility | 3.5mm devices | Xbox One (USB, SPDIF), PC (USB) |
| Price | $150 / $250 bundle | $130 / $250 bundle |
Astro A40 and MixAmp (2019): Design and features
Astro has modernized and refreshed its design language for the new A40, with metallic accents and subtle red notes that really gives the headset a more "mature" veneer than its previous efforts. The Xbox version of the headset sports red accents, while the PlayStation variant rocks some ocean blue tones. I'm not quite sure why Astro decided to go with red for the Xbox version, unless they know something about the future of the brand we don't. In any case, it looks great, with nice detailing on the speaker plates in clear plastic that gives them depth.
As usual, the Astro A40 2019 version is highly customizable. All current "Mod Kits" are compatible with the headset, allowing you to swap out the speaker plates on the exterior and the cushions on the interior with a variety of other colors and designs, available from around $60. It's a shame how pricey they are, considering I'm not a huge fan of the cushions included in the box. The fabric Astro has opted for has a woolen feel and can get pretty warm and toasty after a while, more like earmuffs than headphones. I wish they'd gone for something less toasty, especially considering how expensive leatherette options are. They do feel nice, though, but if you're in a warmer climate you might find them a bit uncomfortable over time, heat-wise.
Disregarding the earcups, the headset overall is very comfortable and well-built, with a generous amount of memory foam across the headband and earcups, perfectly suited to long sessions. The length between the earcups and the headband can be customized generously to suit any head shape and size, with plenty of hard-wearing flexibility.
I've often found the Astro range to be a little tight across the apex of my skull, but it's nothing game-breaking. They're built to fit and resist shifting even when you're particularly animated over a clutch battle royale moment or light headbanging session.
Save for the color upgrades, the overall design seems practically identical to the previous generation, albeit with a much sleeker coat of paint. The bulk of the changes seem to have fed into the 2019 MixAmp, which has received a pretty broad design revision.
The MixAmp now has a horizontal design rather than a vertical one, with asymmetrical dials for volume and chat/game sound mix. Although Astro seems to have addressed some criticisms of its previous MixAmp, namely that it was so light that it simply never wanted to sit still on your desk, the new one has a bit more weight to it. There are no rubber feet on the underside though, which would've probably helped further with positioning, but it's a minor grip gripe.
On the reverse of the MixAmp are several ports for additional functionality. 3.5mm ports for aux sound feeding in from a phone or other external device, as well as a stream port for extracting sound if your set-up calls for it. There are also digital connectors to daisy chain multiple MixAmps together, ideal for LAN or tournament situations.
There's a SPDIF optical port for injecting audio from your Xbox or compatible sound card, otherwise, you can just use USB to hook it up to your PC. Finally, there's a switch to move the Mixamp between its Xbox and PC modes, complete with an LED on the front which lets you know which mode you're currently in. On the front side, there's a toggle with four corresponding LEDs for the four EQ presets you can configure, as well as a button to switch between audio pass-through and Dolby Audio processing.
The design of the new MixAmp is very attractive, syncing up with the black Xbox One X nicely. The dials also have LED notches which shine red when your headset is muted, which is a nice touch brought across from the previous MixAmp. Annoyingly, though, Astro felt it necessary to remove the off switch entirely for the 2019 unit. There's also no way to configure the LEDs to "time out" when not in use, unlike Turtle Beach's similar Tactical Audio Controller. The omission of a power button is, frankly odd, and worth being aware of if you like to make sure all those blinking lights are completely turned off at night.
Governing the use of the MixAmp is an incredibly tidy UWP app for Windows 10 dubbed the Astro Command Center. Honestly, it's one of the better UWP apps out there and gives you a large range of control over the MixAmp. You can customize the four EQ presets far beyond similar products I've used, to the point where Astro actually warns against messing with the advanced settings unless you really know what you're doing. You can also knock up the volume of the sidetone, allowing you to hear yourself speaking while using comms, and adjust the noise gate level to accommodate the amount of background sound in your play area.
I'd say even if you're not enticed by the headset, the MixAmp by itself is an awesome piece of kit for any gamer. For streamers, it lets you mix sound from your Xbox with comms chat from your PC, giving you the ability to adjust the sound spread at arm's length, without taking yourself out of the game.
How does it all sound though?
Astro A40 and MixAmp (2019): Sound experience
When connected directly to an Xbox One via 3.5mm into the controller, the Astro A40 is a decent headset, but not what I'd call mind-blowing for $150. The open-back design creates a wider sound stage than isolating closed-back headsets might, although the trade-off is leakiness. The "TR" in Astro A40 "TR" stands for "Tournament Ready," though, emphasizing that this bundle isn't necessarily aimed at users looking for something to use in quiet public spaces.
The headset reproduces sound well by itself, with rich bass and tactical emphasis on high tones. Reverberating explosions sound great with the open-back cups, and Dolby Atmos (bundled with the headset) can elevate the sense of positional awareness. Although, few games actually use Dolby Atmos natively, sadly, and adoption has been weak. The A40's high tones give away enemy positions with footsteps and shuffling clothes very well, and I have gotten a few kills in Battlefield V because of it. The MixAmp takes the experience to another level, though.
Armed with Dolby Audio 7.1 presets, a better frequency response, and EQ presets, the MixAmp significantly boosts the experience across the entire entertainment spectrum. You can set the MixAmp to process using Dolby Audio or just have a straight pass-through if you prefer to use Atmos processing on your Xbox. Dolby's MixAmp processing produces richer sound across the entire frequency range. It's also great for music, with completely distortion-free bass, which sounds wonderful using the MixAmp's "Natural Bass" preset. I thought the highs and mids sounded a little muffled, lacking the oomph of the bass, but that might be the gaming-oriented tactical tuning coming into play.
As great as it does sound, like the previous MixAmp, I found the Dolby Audio setting to produce a strange, if subtle echo effect that is most notable on highs and pops, like navigating the Xbox dashboard. I often feel like turning it off just to get a more natural sound, but you end up sacrificing some of that Dolby depth and dynamic positional awareness that comes with keeping Dolby Audio turned on. It's hard to describe and it's very subtle, but when you've heard it, it's hard to ignore. I wouldn't say that it ruins the overall experience though, by any means, particularly since you can just set it to pass-through Dolby Atmos from your Xbox instead (even if the manual doesn't explain how to do so).
On the microphone side, however, it's all positive. The sidetone is adjustable via the PC software, allowing you to hear yourself in real time while chatting, although making it too loud beyond Astro's recommended setting will add an electrical hum to your sound mix. The microphone quality is excellent, too, with adjustable noise gate options depending on how noisy your environment is. While I don't think you'll be using the microphone to create content, it's among the better gaming microphones out there.
With mountains of customizability, booming bass, and tactical sound, the Astro A40 TR MixAmp bundle is a winning sound combo, just, just shy of perfection.
Should you buy the Astro A40 TR and MixAmp (2019)?
As good as the Astro A40 TR headset is as a standalone product, the MixAmp itself is the stronger part of the package. Although I miss the power off button and have some reservations about the Dolby Audio processing, the additional control and sound mixing features you get are more than worth it as a frequent streamer and co-op player.
The design of the Astro A40 TR headset has taken a leap forward, sporting a modernized chassis that looks great and feels comfortable to wear. However, while the microphone is great, the audio experience depends on the MixAmp to compete with some of the cheaper mid-range headsets out there, like the HyperX CloudX, Cloud Alpha, or the Turtle Beach Elite Atlas. Simply put, I would normally expect more of a headset asking $150 to be purchased separately, even if I can say with confidence you won't be disappointed with what Astro is offering here.
Unless you are particularly fond of the A40 design, open-back format, or customizable plates, it may be smarter to simply buy the Astro MixAmp by itself, and pair it up with your existing 3.5mm wired headset, or a cheaper option.
Close to greatness
Astro A40 TR with MixAmp (2019)
Astronomical quality.

While there are a few imperfections, Astro continues to put out one of the best wired headset bundles in gaming. The MixAmp is practically a must-buy for game streamers and frequent party chatters.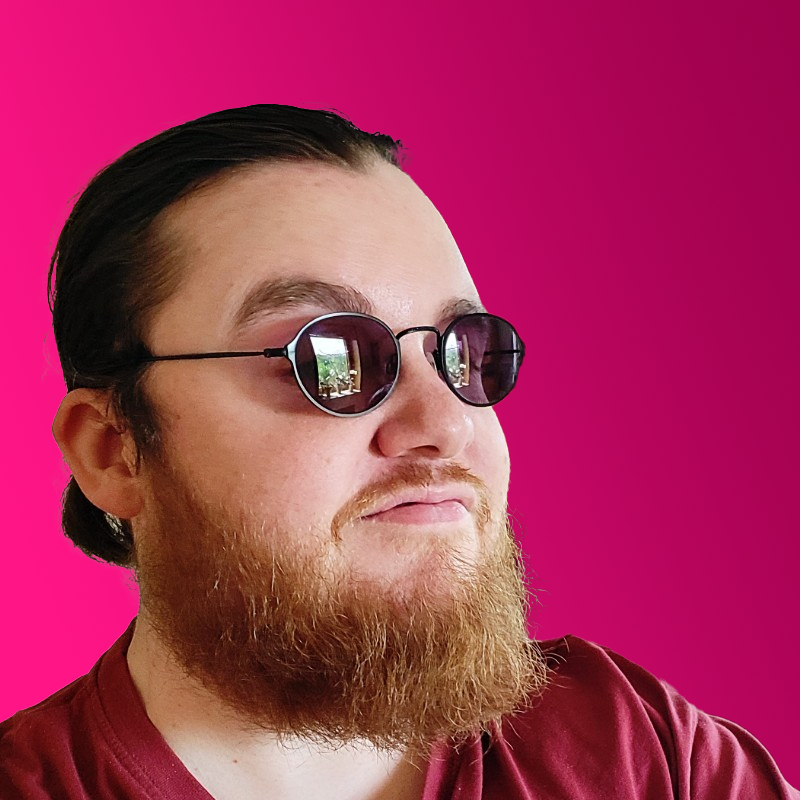 Jez Corden a Managing Editor at Windows Central, focusing primarily on all things Xbox and gaming. Jez is known for breaking exclusive news and analysis as relates to the Microsoft ecosystem while being powered by caffeine. Follow on Twitter @JezCorden and listen to his Xbox Two podcast, all about, you guessed it, Xbox!