Motherboards come in all chipsets and sizes, and if you plan on making the most from your AMD Ryzen 3000 or 5000 series CPU, you're going to want to look at the best AMD X570 motherboards. ASUS is consistently among the top motherboard vendors and the ROG Strix X570-E Gaming is about as good as you can buy before entering proper enthusiast territory (and pricing).
Because this motherboard makes use of AMD's X570 chipset, it comes with two PCIe 4.0 x4-capable M.2 slots, as well as eight rear USB 3.2 Gen 2 ports. ASUS also led the way by including a Realtek RTL8125 LAN controller, which unlocks speeds of up to 2.5Gbps, if you don't want to use the included Wi-Fi 6 AX200 from Intel. But just how good is this "gaming" motherboard for AMD PC builds, and is it worth the $300 asking price?
ASUS ROG Strix X570-E Gaming
Bottom line: ASUS packed plenty of must-have features into the ROG Strix X570-E Gaming. Wi-Fi 6, 2.5Gb LAN, great UEFI BIOS support, and amazing power delivery for overclocking. It's one of the best X570 motherboards before going into enthusiast territory.
For
Great performance
Amazing BIOS interface
Stable overclocking support
Excellent 16-phase power delivery
2.5Gb LAN and Wi-Fi 6
Against
Header layout not as good as NZXT
Not quite as energy efficient as other X570 boards
Cumbersome M.2 installation
Only one USB 3.0 front panel header
ASUS ROG Strix X570-E Gaming: Price and availability
The ASUS ROG Strix X570-E Gaming can be purchased for around $300, which is about the same price as when it launched. The issue is right now demand far outweighs the available supply. Manufacturers simply cannot keep up with the demand for GPUs, CPUs, as well as all other electronics that utilize SoC. PC component prices are considerably inflated.
ASUS ROG Strix X570-E Gaming: What you'll like
Image 1 of 4
The ASUS ROG Strix X570-E Gaming motherboard is your standard ATX affair. Because we're looking at the X570 chipset from AMD, you'll be able to take full advantage of PCIe Gen 4, which improves the speeds for M.2 SSD storage, as well as providing additional bandwidth for GPUs, though the impact in performance here could be considered within the margin of error.
Swipe to scroll horizontally
Category
ASUS ROG Strix X570-E Gaming
Size
ATX
CPU
AMD Ryzen 3000
AMD Ryzen 5000
Socket
AM4
RAM
4x DDR4 DIMM (up to DDR4 4400), 128GB limit
Chipset
AMD X570
Expansion
1x PCIe 4.0 x16 (max x4)
2x PCIe 4.0 x16 (x16 or dual x8)
2x PCIe 4.0 x1
Storage
8x SATA (6Gbps)
2x M.2 (PCIe 4.0 x4/SATA SSD support)
Audio
SupremeFX S1220A
Rear ports
USB BIOS FlashBack Button(s)
1x 2.5G LAN
1x ASUS Wi-Fi
7x USB-A 3.2 Gen 2 (up to 10Gbps)
1x USB-C 3.2 Gen 2 (up to 10Gbps)
1x DisplayPort
1x HDMI
1x Optical S/PDIF out
5x Audio jack(s)
NVIDIA SLI
-
AMD CrossFire
✓
Launch price
$330
You can use this motherboard with a variety of AMD Ryzen generations. When flashing for support for AMD Ryzen 5000, you'll lockout support for Ryzen 2000, but will still be able to install a Ryzen 3000 series processor. This is thanks to AMD using the same AM4 socket throughout the development of Ryzen and working hard to ensure chipsets support as many generations of CPUs as possible.
The printed circuit board (PCB) is black, as we've come to know (and appreciate) from motherboard manufacturers. Inside the box with the motherboard itself is a manual, the necessary ASUS Wi-Fi components, and some cables to get you started with a PC build. Though if you plan on using the best in terms of storage, it's recommended to go with two M.2 SSDs over SATA connections.
Starting from the top-left and working our way across the main PCB, first up is the 8+4-pin ATX connections for supplying power to the CPU. Only the single 8-pin is required with the additional 4-pin connection reserved for extreme overclocking. To complete the top portion of the motherboard are three fan headers for CPU and AIO coolers, as well as the first of three available RGB headers.
Working down the side and you'll be met with four DDR4 DIMM slots, allowing for a capacity of 128GB of RAM at up to 4400MHz (populate slots A2 and B2 first, by the way). Next to these slots is the 24-pin ATX power connection for the motherboard and the single USB-C port for the front panel, if your PC case supports this (see our best PC cases guide for some that do!).
Image 1 of 3
To the left of the DIMM slots is the usual spot for the AM4 socket. This is flanked by the beefy 16-phase design for power delivery with equally large heatsinks that actually make contact with the voltage regulator modules (VRM). A single chassis fan header is located just beneath this AM4 socket.
There are two M.2 slots on the ASUS ROG Strix X570-E Gaming, which can be found below metal plates that also act as heatsinks (PCIe 4.0 SSDs can get a little toasty). This wouldn't be an issue, but ASUS decided to cover these two plates with a shroud that also hides the chipset and its cooling fan, which needs to be removed before installing or removing an M.2 SSD.
This board also has five PCIe slots out in the open. Two are x16 that operate at PCIe Gen 4.0 speeds at x16/x0 or x8/x8 if both are in use. There's a third x16 slot at the bottom, which is also PCIe Gen 4.0 but is capped at x4. Lastly, there are two x1 slots that are PCIe Gen 4.0 but cap out at x1.
To the right of this PCIe slot configuration is the X570 chipset with its active cooling. Moving farther east and we are met by eight SATA 6Gb/s ports. You can connect numerous storage drives to this motherboard without issue. A bonus of these ports is none of them impede the performance of either M.2 slot, allowing you to go all-out with 2.5-inch drives.
Just below the SATA ports is where things get really interesting. The usual front ports' layout of headers is here for the power button and some status LED indicators. To the left of this are two additional RGB headers for lighting accessories. Next up is a formation of three chassis fan headers (for a total of four). Then we have a single USB 3.0 front port connector, which can be limiting if your case comes with more than two USB-A 3.0 ports.
The two USB 2.0 headers are great for hooking up expansion components like an internal USB hub or even a fan/RGB controller. Lastly, we have HD audio for the front panel and a numeric STATUS LED indicator for debugging problems. This is accompanied by the four LEDs located above the 24-pin ATX connector that show quick-glance issues with CPU, boot device, RAM, and GPU.
Strangely, this motherboard is priced as a high-end motherboard, but there's no internal power or reset buttons. Where ASUS did provide a button is on the rear I/O panel, which allows for BIOS Flashback with a specific USB port. The entire rear panel is covered with a shroud and pre-installed backplate.
The rear port selection is generous with ASUS offering seven USB-A 3.2 Gen 2 ports (operating up to 10Gbps), as well as an additional USB-C 3.2 Gen 2 port (also operating up to 10Gbps). Wi-Fi 6 antennas can be connected here, as well as a monitor to DisplayPort or HDMI if using an APU. Lastly, there's the usual audio port setup and Gigabit LAN or 2.5Gb if your network is able to handle it.
Image 1 of 4
In terms of performance, the ASUS ROG Strix X570-E Gaming does very well indeed. ASUS makes use of a SP1405 PWM controller, which is believed by many to be based on the International Rectifiers IR35201 6+2 phase PWM chip. Throw two of these phases into action and you've got a 12+4 configuration.
What does all this mean? The board can supply up to 720A to the AM4 CPU. We decided to pair it up with an AMD Ryzen 9 5950X to really push it to its current-gen limits. The UEFI interface is really easy to use. AMD and ASUS make it possible to simply click a few automated options for the motherboard to decide how to overclock the RAM and CPU, taking into account available cooling capacity.
I found it best to utilize the onboard ASUS fan control suite to control not only chassis cooling, but also blowers attached to the CPU AIO radiator. The end result is a system that can handle the Ryzen 9 5950X hitting 5.0GHz at 1.45v without instability or thermal throttling. The AIO in question was the NZXT Kraken X53.
Firing up a few games and synthetic benchmarks, numbers were well within the ranges of other motherboards. Once we've compiled a slightly larger list, we'll update this review with some fancy graphics so stay tuned. While pictures and numbers are great to see, in real-world testing, pushing this system hard with intensive gaming and application deployment saw zero issues crop up.
ASUS ROG Strix X570-E Gaming: What you won't like
Image 1 of 4
There's nothing really wrong with the ASUS ROG Strix X570-E Gaming, but you may find this motherboard to be a little inefficient with electricity when compared against other motherboards in this price segment. This isn't an issue if all you care about is performance, and really the difference isn't major — we're having to really nitpick here.
I'm also spoiled thanks to NZXT. The NZXT N7 B550 motherboard has a great design for PC building, thanks to the company paying closer attention to the layout of fan headers. It's easy to place a fan header here and there and call it a day, but NZXT went the extra mile, and you'll find headers in far more effective locations for cable management.
Lastly, the M.2 installation process with ASUS ROG Strix Gaming motherboards has been a pain for years and it hasn't been addressed with the X570 version of this motherboard. You will have to remove a few metal covers before being able to access the two PCIe 4.0 M.2 slots, which can be a pain if you have a compact chassis with limited space to work with.
Good luck trying to do this with a GPU connected to a custom water-cooling loop.
ASUS ROG STRIX X570-E Gaming: Competition
Motherboards are very good these days. It was a time when you would have to be wary about which board you'd purchase and how to effectively install components without destroying it. I recall an Abit motherboard in the early '00s that I managed to fry by removing a small 40mm case fan without turning off the PSU.
Whether you go with ASRock, ASUS, MSI, Gigabyte, or other vendors, there's a very high chance you'll have a great experience. It's recommended you spend at least $100 or so on the motherboard, but really anything in this price segment (of $300) is going to be excellent with an AMD Ryzen 5000 series processor.
I've made comparisons between the ASUS ROG Strix X570-E Gaming and the NZXT N7 B550 motherboards. These two boards may have two slightly different chipsets in that the NZXT solution has only a single PCIe 4.0 lane for M.2 storage, but NZXT really pushed that chipset to its limit with plenty of USB ports and other high-end features.
Performance-wise, you're not going to notice much of a difference. It mainly boils down to the power delivery design and BIOS support for overclocking, as well as USB ports, header layout, and design. I reviewed the Gigabyte Z490 AORUS Ultra, but the AMD X570 equivalent is also an excellent motherboard and gives this ASUS board a run for its money.
ASUS ROG Strix X570-E Gaming: Should you buy it?
You should buy this if ...
You want excellent BIOS support
You plan on overclocking an AMD CPU
You want to use PCIe 4.0 storage
You aim to build a powerful gaming PC
You shouldn't buy this if ...
You don't plan on using PCIe 4.0 storage
You don't want a chipset with active cooling
You want to use a compact ITX PC case
You desire the most energy-efficient motherboard
The ASUS ROG Strix X570-E Gaming is a brilliant motherboard choice for anyone wanting one of the best UEFI BIOS interfaces around for overclocking an AMD Ryzen processor with high levels of stability. The two PCIe 4.0 M.2 slots also ensure that any installed NVMe SSDs run at maximum speeds, resulting in a better experience in Windows and gaming.
It's a little overkill for those not planning to make the most of PCIe 4.0 storage or who don't want to overclock the CPU to extreme levels. It's also a little on the large side for ITX or compact cases. But if you do buy the ROG Strix X570-E Gaming, you'll be pleasantly surprised by how easy it is to build a very capable gaming PC.
ASUS did a great job with the feature set, including the impressive 16-phase power design for stable overclocking, plenty of high-speed USB ports on the rear I/O, and while I would like to see a better method for installing or removing M.2 SSDs, at least there's passive cooling available. Overall, this is one kick-ass AMD X570 board and one of the best motherboards.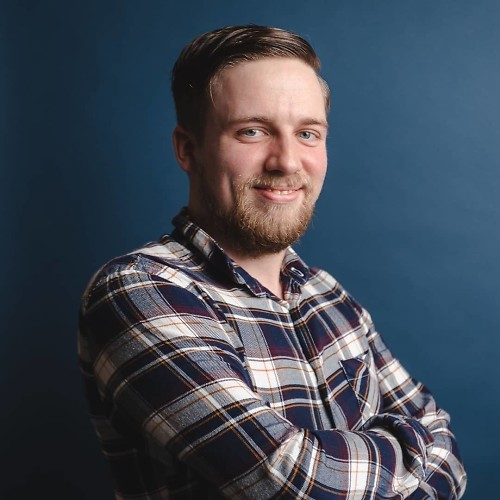 Rich Edmonds was formerly a Senior Editor of PC hardware at Windows Central, covering everything related to PC components and NAS. He's been involved in technology for more than a decade and knows a thing or two about the magic inside a PC chassis. You can follow him on Twitter at @RichEdmonds.