The original Zenbook Pro 14 Duo was quite the conversational starter. It was something that was totally new, but it had some serious flaws, including how the secondary screen was positioned on the main deck. The latest iteration is the ASUS Zenbook Pro 14 Duo OLED for 2022, which brings with it notable improvements to thermals and ergonomics.
ASUS installed the Active Aerodynamic System Ultra (AAS Ultra) hinge, which lifts the secondary screen by 12 degrees (compared to 7 degrees of its predecessor). This is to create a more ergonomic working environment for those who like to use the panel for secondary functions and/or drawing, but it's also said to have a positive effect on thermal performance.
Whether you're looking for a companion to handle video editing and rendering or a platform to create some art, the ASUS Zenbook Pro 14 Duo OLED could be the best Windows laptop for creative professionals.
ASUS Zenbook Pro 14 Duo OLED
Bottom line: The new raised secondary screen with the ASUS AAS Ultra hinge has made such a colossal improvement to the Zenbook Pro 14 Duo OLED. It's so close to becoming the absolute perfect dual-screen laptop.
For
Excellent CPU and GPU performance
Amazing craftsmanship and design
Useful dual-screen setup
Good array of ports
Gorgeous OLED display
Against
Awkward keyboard and touchpad
Decimates the onboard battery
No stylus dock
Intel Core i9-12900H thermal throttling
Fans get loud under heavy loads
ASUS Zenbook Pro 14 Duo OLED: Price and availability
The ASUS Zenbook Pro 14 Duo OLED starts from $1,699.99. For what you're getting — the specs start at an Intel Core i5-12500H and NVIDIA GeForce RTX 3050Ti — this isn't a bad deal. The second display brings so many functional benefits that aren't only useful for professionals.
Swipe to scroll horizontally
Category
ZenBook Pro 14 Duo OLED (UX8402)
OS
Windows 11 Pro
Processor
12th Gen Intel
Up to Core i9-12900H
RAM
Up to 32GB LPDDR5-4800
Graphics
Up to NVIDIA RTX 3050 Ti laptop
NVIDIA Studio drivers
Storage
Up to 2TB M.2 PCIe 4.0 SSD
Display
14.5 inches
16:10 aspect ratio
2.8K resolution
OLED, touch, 100% DCI-P3, Dolby Vision, Pantone validated, TÜV Rheinland low blue light
12.7 inches
Touch, 120Hz, 500 nits
Pen
ASUS Pen 2.0
4,096 levels pressure sensitivity
Ports
Two Thunderbolt 4
USB-A
HDMI 2.1
SD card reader
Audio
Dolby Atmos
Smart Amp
Four microphones
AI noise cancellation
Wireless
Wi-Fi 6E
Security
IR camera
Fingerprint reader
Camera shutter
Battery
76Wh
Dimensions
0.70 inches (17.9mm) thin
Weight
3.74 pounds (1.7kg)
Our review sample of the ASUS Zenbook Pro 14 Duo OLED came with the range-topping Intel Core i9-12900H with an ASUS Pen. This specification would set you back by $2,000.
ASUS Zenbook Pro 14 Duo OLED: What's good
The ASUS Zenbook Pro 14 Duo has been around for a few years now. We first laid eyes on this dual-screen laptop at Computex 2019 and were taken back by just how outlandish the form factor was. While unique, the ASUS Zenbook Pro 14 Duo required numerous improvements.
ASUS came out with a successor, which lifted the second display slightly. A few other changes were made, but it's this latest iteration (the UX8402Z) that takes everything to a whole new level. The second screen is now brighter and has a higher resolution than before, which makes it easier to use both inside and out.
Other highlights of the Zenbook Pro 14 Duo OLED include the NVIDIA GeForce RTX 3050 Ti GPU, 12th Gen Intel CPU, LPDDR5-4800 RAM, and speedy M.2 SSDs. The design of the laptop has altered slightly too, rocking a new logo on the lid, but the original design was so good that ASUS didn't need to change much for the 2022 refresh.
Image 1 of 11
So, let's look at the 2022 ASUS Zenbook Pro 14 Duo OLED. It's touted as having the world's first 14.5-inch 2.8K 120Hz OLED touchscreen display. It's a huge panel with an aspect ratio of 16:10 and a maximum brightness level of 550 nits. The second display is a 12.7-inch 2.8K 120Hz display with a maximum brightness of 500 nits. This laptop is pretty much all screen.
The Zenbook Pro Duo 14 OLED is stunning to look at, measuring in at just 0.70 inches (17.9mm) thin with a weight of 3.74 pounds (1.7kg). For ports, we've got an audio jack on the left and two Thunderbolt 4 Type-C ports on the right with a single USB-A port. The rear houses DC in for charging, HDMI output, and a single SD card reader.
This is more than enough to hook up all your devices, be it external storage, a second (or in this case, third) display, and other peripherals. Even opening the lid of the laptop is an experience in itself. The second screen is raised by 12 degrees to almost greet you as you boot up Windows 11. This is achieved thanks to the Active Aerodynamic System Ultra (AAS Ultra) hinge.
As well as tilting the second display, this hinge also has the added benefit of raising up the main display to reveal some space for heat to be dissipated from the CPU and GPU fans. The keyboard is located below the ScreenPad Plus with the small touchpad to the right. This will seem awkward at first and will take some getting used to.
For performance, we're looking at quite the laptop with an Intel Core i9-12900H and NVIDIA GeForce RTX 3050 Ti GPU. Our review sample also came with 16GB of LPDDR5-4800 RAM, and a 1TB M.2 SSD. So, while it's not the range-topping configuration, our testing and benchmark results will provide a good insight into how it'll perform.
Image 1 of 5
I was expecting some real positive results with the Intel Core i9-12900H processor, 16GB of DDR5 RAM, and the NVIDIA GeForce RTX 3050 Ti. Even with the advancements made to the cooling solution, ASUS is still struggling to tame the mightily powerful 16-core processor. Even through medium use, it's easy to encounter thermal throttling as the CPU hits some seriously hot temperatures (it's easy to hit mid to upper 90 C).
Still, even with the limiter active, the ASUS Zenbook Pro 14 Duo OLED performed well in benchmarks. Compared to the ASUS Strix SCAR G533, which sports the same Intel processor, the Zenbook Pro 14 Duo OLED falls a little behind, but only by a small percent.
You shouldn't have an issue running more intense software since the GPU has its own cooling and even with the considerably warmer core temperatures, the laptop is able to maintain decent clock speeds. Just watch out for a rather warm lap if you're not at a desk. Switching modes to standard or whisper do pull back the CPU boost as well as temperatures and fan noise, without sacrificing too much on performance.
ASUS Zenbook Pro 14 Duo OLED: What's not good
Because the ASUS Zenbook Pro 14 Duo OLED isn't quite perfect, there are some areas where ASUS could look to make some form of improvement. First is the awkward keyboard and touchpad layout. While you do eventually get used to how and where (just not why) everything is positioned, it still leaves one with a super-compact touchpad.
This is mitigated by the dual-screen setup with touch support, but for general use where keyboard and point are more convenient, it's simply not as ergonomically friendly as other creator laptops. This could be difficult for ASUS to solve, and it seems to me as more of a sacrifice for the added benefit of the 12-inch secondary display.
Speaking of which, the Zenbook Pro 14 Duo OLED has a pretty good battery pack (74Wh), but the onboard components can absolutely decimate it when you're looking to use the laptop for what it was designed for — creative work. If you don't find yourself near power outlets when using a portable PC, this laptop may not be the best choice.
Image 1 of 5
Through use, I managed to achieve roughly 5 hours of general use with both screens active. The thermal throttling is an issue too as it limits the performance of the Core i9-12900H and the cooling system starts to sound like a jet engine as it attempts to cool down the internal hotspots. I believe this CPU to be overkill for the Zenbook Pro 14 Duo OLED.
There's nothing I truly disliked with this notebook. The two major complaints were down to just how capable this machine is. Manufacturers like ASUS are always attempting to strike a fine balance between performance and battery life, but it's certainly something you can work around with power plans, disabling the second display, etc.
ASUS Zenbook Pro 14 Duo OLED: Competition
There are so many Windows laptops out there to pick from that it makes choosing the best notebook a little difficult. If all you require is a laptop with some beefy specifications, something like the Dell XPS 15 or HP ENVY 14 will do. Both laptops have gorgeous 16:10 displays and excellent specs, but the ASUS Zenbook Pro 14 Duo OLED is in a class of its own with the dual-screen setup.
While the processor and GPU may be similar to other laptops that we'd recommend as alternatives, you'll be losing out on the additional functionality offered by such a form factor. Even the best 2-in-1 laptop wouldn't be a strict comparison. There are also gaming laptops that can double up as portable workstations for creators. The ASUS ROG Zephyrus Duo SE 15 actually has a similar design to the Zenbook Pro 14 Duo, but you won't be able to enjoy all the creator-focused features that come along with this notebook.
Then there's the HP Omen X 2S, but the secondary screen is less impressive. A more traditional gaming laptop like the Razer Book 14 would be a good choice if you're mostly working with video. This gaming machine can be kitted out with up to an NVIDIA GeForce RTX 3080 Ti, making it a perfect companion for gaming and intensive work.
ASUS Zenbook Pro 14 Duo OLED: Should you buy it?
You should buy this if ...
You want a very capable laptop for creators
You can make use of a second screen
You want to use a stylus
You want a stunning OLED display
You shouldn't buy this if ...
You won't be near a power outlet most of the time
You don't need a secondary screen
You don't need a touch screen
If you seek a laptop that has two screens, the ASUS Zenbook Pro 14 Duo OLED is the best laptop in its class. No other manufacturer has been able to top what ASUS has achieved with this stunning notebook. The latest iteration of the Zenbook Pro 14 Duo has a gorgeous OLED panel, 12th Gen Intel processors, and better thermal performance.
It's interesting to see just how ASUS has been able to fuse together form and function. The two-screen configuration isn't just a gimmick. It actually works well in Windows. Even if you're not one who draws or works with video, ASUS has made it possible to use the second screen for just about anything, from Spotify to a second browser window for easier referencing.
While it certainly appears ASUS has worked to improve the Zenbook Pro 14 Duo since the original launch, a few gripes remain. I don't see how ASUS would be able to address the strange (and rather awkward) keyboard and touchpad layout, nor would it be able to mitigate the battery drain with powerful components and two displays.
Where the company could make an easy improvement is to include a dock of sorts for the ASUS stylus. This is a creator laptop with touch-enabled displays. I would have thought ASUS would at the very least add a magnetic holder to the side of the chassis. Still, this is without a doubt one of the best laptops for creative professionals.
Just don't go for the Core i9-12900H processor. The Core i7 is more than enough for most tasks you'll do on this laptop, and it won't thermal throttle as hard.
ASUS Zenbook Pro 14 Duo OLED
Bottom line: Starting from an Intel Core i5-12500H and an NVIDIA GeForce RTX 3050 Ti, the ASUS Zenbook Pro 14 Duo OLED is powerful both inside and out. This is the creative laptop to go for if you want two screens.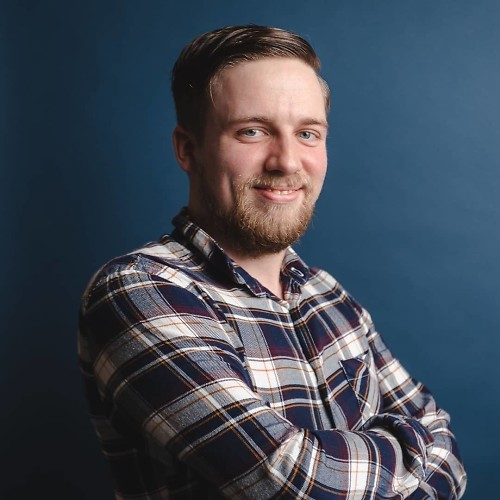 Rich Edmonds was formerly a Senior Editor of PC hardware at Windows Central, covering everything related to PC components and NAS. He's been involved in technology for more than a decade and knows a thing or two about the magic inside a PC chassis. You can follow him on Twitter at @RichEdmonds.