AT&T is bringing Rollover Data to select GoPhone customers beginning May 15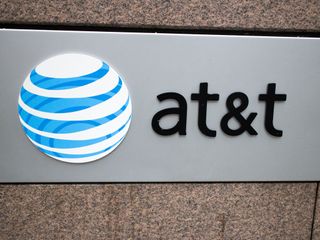 AT&T has announced that some of their GoPhone customers will be able to take advantage of rollover data. GoPhone customers on select plans will soon be able to use Rollover Data. Beginning this Friday, May 15, people on both the $45 and $60 GoPhone plans will be eligible to roll over unused data from their plan for 30 days after they renew their plan.
From AT&T:
Customers will need to renew their plans on time in order to take advantage of Rollover Data for the following month.
AT&T announced Rollover Data for their Mobile Share Value customers earlier this year. They also recently raised the amount of high-speed data for some GoPhone customers. Those on the $45 per month plan can use 2.5GB of LTE data, while customers on the $60 plan can use 4GB.
Source: AT&T (opens in new tab)
Windows Central Newsletter
Get the best of Windows Central in your inbox, every day!
Wonder if we'll get this on cricket too.

Everytime t-mobile does something awesome, at&t attempts to copy them.

I hope so too, but these features normally apply to the higher paying customers. I'd love if this came to Cricket's $35 basic plan!

Cue the AT&T Denim complaints! Ok I'll go first. Why has AT&T delayed the Lumia 830 Denim update? Are they still testing after all these months, combining GDR2 with it, or are they skipping the updates all together? Could someone from the Windows Central team please get to the bottom of this issue and report the reason? Thanks!

I'm not a yank but I have to say this - They are NOT doing it.

Since its a law to have some sort of remote lock feature on phones here in the USA I'm sure the 830 will get update 2, eventually........

Anyone know the benefits of going with AT&T GoPhone instead of Cricket Wireless?

Faster speeds and hotspot on the gophone plan. I also noticed better signal strength and reception in areas cricket struggled with. It was weird but I noticed a difference and switched back to att prepaid. Cricket was weak but everyone will have different experiences

Thanks. I have to drop TMo due to serious signal issues with my 1520(AT&T) and I am not a fan of Cricket. Go Phone it is, haven't used them since 2003.

I wish T-Mobile would have rollover data for the 1gb plan. No such luck sadly.

What about contract members?

Nice! Happy camper right now. However it's 1.5GB for people in the $45 plan, not 2.5GB.

Thanks for clarifying that, I thought I had an extra gig now and was scrambling to find that info. Needless to say, I couldn't.

Yeah they are. And people that use at&t and other big names are fucking retarded. Fag fucking fox news watching Republicans.

Nice gesture on the part of AT&T. Unfortunately I'm such a data hog I'll never have rollover. I always have to buy at least 1 or 2 additional high-speed packages. AT&T rules.