AT&T brings back unlimited data plans, if you also have DirecTV or U-Verse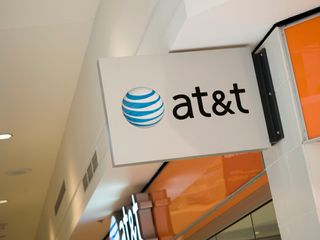 AT&T is once again going to offer an unlimited data plan, but only if you are also a DirecTV or U-Verse subscriber. Most U.S. carriers have moved away from offering unlimited data plans and towards data buckets for families, but AT&T is going backwards here and will begin offering the new plan, but it obviously comes with a catch. You won't be able to just sign up for AT&T or change your current plan to the new unlimited plan without subscribing to either DirecTV or U-Verse.
If you happen to be a U-Verse or DirecTV subscriber with AT&T as your mobile provider of choice, you'll be able to sign up for the new plan for $100 a month for a single line, and $40 more for each additional line you add. Should either of the providers be your television choice, but AT&T not your mobile carrier, AT&T is offering those who switch $500 in credits with an eligible trade-in. During this limited time promotion, the carrier will also be offering the fourth line for free each month, meaning you can have four lines with unlimited data for $180 a month, should you meet the requirements here.
Source: AT&T (opens in new tab)
Windows Central Newsletter
Get the best of Windows Central in your inbox, every day!
Jared started off writing about mobile phones back when BlackBerry ruled the market, and Windows Mobile was kinda cool. Now, with a family, mortgage and other responsibilities he has no choice but to look for the best deals, and he's here to share them with you.
Not a bad deal if you are tied to AT&T and DirecTV anyway. Not sure if it is worth switching either if you aren't.

This is true. IMO, it's really not. I'm not a fan of DirecTV (and yes, I have tried them so I'm not saying this without a foundation), so this is in no way worth it for me.

Yeah, I and most of my friends already got away from cable and satellite in favor of things like Netflix and Hulu. The value just isn't there unless you have a prior commitment.

couldn't agree more. The DirectTV /U-verse catch won't work much. Most people are cutting cable left and right and it is really beginning to eat into cable giants / ceo profits and take home bonuses. I am glad consumers are sticking the money where their mouth is. I heard TWC is looking to offer customers the ability to watch all episodes via on-demand. NBC also launched ad-free seeso service recently. NetFlix / online streaming is really beginning to eat their profits for lunch and I'm happy about it. Although I fear they'll begin to increase Broadband prices to cushion their bottom line.

I do worry about them upping the price on broadband even though they already make obscene amounts on it. Where I'm at, we have pretty much one provider and they are cleaning up. :-/ Whatever happens, the days of paying premiums for access to hundreds of channels when you only watch a select few are done, courtesy of the internet.

Price jumps already happened here in Texas. We recently went from $39.99 to the new standard $59.99 price without notificiation. Their excuse was that $59.99 was the new standard price across the board because they had combined the two plans and given everyone the same high speeds. Of course, if we bundled phone and cable we could have it again for $39.99. They said a new promotion would be rolling around but when it never did I went in person and told them it was ridiculous, so they gave me $10 off for 12 months to see if another internet promotion rolled around.

@Joel Where I'm at in Florida, they consistently over-sell their network and the modems they provide are cheaply made. I can pay more for "faster" internet but they don't put nearly enough money back into making sure their network can support the number of people they have on it and you'll rarely get the speeds they advertise because you get throttled all the time.

What if one has uVerse just for Internet? I'm on the old unlimited data plan, so this doesn't affect me, but lots of people in this area use uVerse for Internet.

I'm right there with you. I have Netflix and an Antenna, I share Hulu with my family, and that's more than enough. I pay $40 for my cell and never get charged extra for data talk or text (except internationally which I don't do anyway) less than $80 for 150MB download, so I'm good without adding Direct tv which is hundreds of channels of nothing on lol.

I've always wondered, being a non-American, do you guys (I'm assuming you're American) have internet plans with no download caps?

No. All unlimited plans throttle at some point. For post paid, that is 22 GB, and that is across the board AT&T, T-Mobile and Sprint. Sometimes the throttling is only on tethering, which is what T-Mobile and MetroPCS does. Even Karma limits their unlimited to 3 Mbps. As far as wired, most of those are capping at 300 GB. They'll either upsell you, or automatically bump you into a next teir or throw an extra 50 GB (without telling you) before you run into a hard cap. Comcast may be a bit different though. If you're grandfathered into Verizon's unlimited plan (post paid), from what I've been told there is no throttling there. But Verizon hasn't sold any new unlimited plans for a while.

Not as awesome as your name!

Ugh need to get away from dsl speeds though. They're sooooo bad.

Yep, and satellite is awful in the winter.

Really? My issue is in the summer. Problem is the trees get their leaves back and messes the signal up.

Depends on where you live. Where I live, we have 2 seasons. The wet season, and the rainy season. Never good for Satellite. LOL Seriously, though, we don't have cable or satellite simply because we don't want TV services period. If we want to watch something, we'll download it, stream it, or buy DVDs for it. I don't like being forced to have hundreds of channels that I don't want coming into the house, because most of them simply are not appropriate for my children. As much as I like the idea of $100 for first line and $40 for each additional, because I'd jump on that fast, I can't do it because I won't get DirecTV or U-Verse. I don't want a home phone line, I don't want TV. I don't mind the internet part, but if I've got unlimited LTE, and since my Internet at home is already my hotspot, why would I need land-line internet also? No thanks.

Well, if you weren't forced onto U-Verse, the answer would be speed and signal reliability. However, AT&T's home Internet is garbage, when compared to cable. The FASTEST U-Verse Internet offering at my house, according to their site, is 3 Mbps down. The SLOWEST Comcast here is 6 Mbps, and we have 75 Mbps. On top of that, AT&T's quoted speeds are crap, while Comcast's (at least for me, though it's not always the case) are usually on the pessimistic side. If I ran a speed test on my AT&T DSL, the 3 Mbps connection got 2.5-2.8 Mbps down. If I run it on my 75 Mbps Comcast connection, it's between 80 and 95 Mbps. All of that said, if you could have Internet that wasn't total garbage at home, something that was faster/more reliable than the cellular offering, it would make sense.

Must be where you live. We get REALLY fast uVerse here in Los Angeles. Your AT&T account sounds more like DSL than fiber-fed uVerse service.

What is "REALLY fast," though? I've never seen their standard U-Verse top 24 Mbps. I know they recently started their Gigafiber or whatever, but that is a service several ISPs have been starting in on, and its availability is very small.

Mine is about 24Mbps. I **could** pay for more, but in an apartment with 2 laptops, 2 cell phones, 1 tablet, a Roku and a PS4, we never have issues, so more speed isn't worth it for me. I certainly think uVerse is cheaper/faster than Time-Warner, or it was when we made this decision. So, the 3Mbps down is not what I'm experiencing and my guess is that even though you were searching for uVerse, that you ended up getting some DSL numbers if they don't have uVerse proper in your neighborhood. uVerse, itself isn't "garbage", but it might not be the best choice in your scenario.

Well, it's relative garbage, in general. Even at its high-end, U-Verse doesn't compete with cable's speeds. When the service isn't available in a faily large state capital, I'm fine sticking with my statement that it's a garbage system. It's not as widely available as cable, it's not faster. I'm not sure what the benefit it, unless it's situationally cheaper and your standards/usage rates are low enough.

We have different definitions of garbage then. That's a pretty damning label that I'd reserve for the service if it didn't work or frequently had outages or was getting DSL speed while paying for fiber based speed. Availability of the fiber systems whether uVerser of FiOS was always an issue because it required permission and huge capital investment. I **can** get up to 45MBPs, but I don't want to pay for it. Time-Warner, on the other hand, advertises extreme speeds, but they never seem to test anywhere near it. They also have FREQUENT outages here in West Hollywood (Los Angeles). I manage the apartment building that I live in and people tend to start with cable and end up frustrated with THAT "garbage" and upgrade to uVerse.

@rhapdog I'm in the same boat as you. Most of the channels available leave very little in the way of desirable content for our little ones. My husband and I tend to stream, download, and raid the $5 DVD bin at WalMart. We rip our discs to the computer and all is well. Cable would be pretty useless to us.

I see. Here, we don't really have many trees right next to my house (some in the back area, but not on our property). The winter is the problem here because the dish gets covered in ice. Now, when we had a dish on the ground, it wasn't TOO bad, I could just go out (in 2-3 feet of snow...) and knock the ice off. However, we had a dish on the roof at one point, and I wasn't having that. TV wasn't worth going out on the roof in the freezing weather to deal with the dish, haha.

Dish on roof solution: 1) Super Soaker (or equivalent) 2) Windshield washer de-icer fluid

Better solution: Cable, haha. That, only because DTV offers no benefit over cable for me, while going with Comcast gets me away from the nightmare that is AT&T DSL.

All depends on location, and who set it up.

I have been with DirecTV for over 10 years outside CHI. We have downpours, winter, etc...the only problems we have are lightning strikes. Rain, windy days, snow, ice, etc...works fine. Now comcast cable, on the other hand (my internet) goes out multiple times a year.

ISPs are like cellular providers, very finicky by location. My cable Internet might go out a few times a year, but almost never for more than a few minutes. As for DTV, our dish would get a bunch of ice on it, blocking the thing from getting a decent signal. I'm a few hours south of you.

Three in the UK... Unlimited LTE, £18 per month, with 600 mins and unlimited text plus tethering. The most I've used in a month is 2072GB haha. I feel for US residents!!

I'm on EE here in the UK, and I'm thinking of switching to Three when my SIM only contract ends!

The population density of the UK is 8 times that of the US, so if course it's more expensive in the US. They have to build say more towers and run way more wire to each the same number of paying customers. So I'd guess the profitability is not that much different.

Ugh so jealous. Surprisingly there isn't that much competition there either, from what I recall? Three, O2, Vodafone, EE, am I missing anything else? Does tesco have its own?

There is soon to be only 3 networks; Three (buying o2), Vodafone (overpriced junk network, who wonder why their churn rate is stupid) and EE. There is done competition in the budget sector with MVNO's such as Life Mobile (owned by EE), Giffgaff (owned by o2), ID Mobile, Tesco Mobile etc, but yeah, competition is generally weak here. Tbh three used to be far cheaper, but things like EU roaming legislation (no more extra charges for calling/texting/data within the EU, and their feel at home service which basically gives people all their bundled calls, texts and data in most major countries' across the globe, as well as new legislation regarding network coverage required to provide 95% geographical coverage rather than the current 98% population coverage they currently achieve, have all made their prices increase substantially! But they remain committed to unlimited data available to everyone! HSDPA2+DC and LTE-A with VoLTE on the 800Mhz spectrum now available!

Id go uverse if the offered in my area. Direct TV signal was awful and the internet was garbage for Xbox Live.

Not a bad deal. AT&T in pushing DirecTV these days so if you need unlimited and going to get satellite anyway, why not? I am a Directv fan but I don't need unlimited on my phone.

And yet they up my price on my unlimited plan that I've had for years

Yeah what's the deal with that! I'm grandfathered in and nothing they do can get me to drop my unlimited data.

Question - Does AT&T throttle if you use a lot of data?

Yes they throttle you on unlimited after 22GB

I have DirecTV and ATT but this seems expensive to me. Have to check my mobile share plan.

The $100 cost is the same as their 10 GB plan (most people got moved up to 15GB on a promo). The extra costs come in that they are taking away (it appears) the $25 discount that you get for having smartphones on NEXT. So we are paying about $330 out the door for 10 lines...that would go up to $420 plus all the taxes, easily $100 extra. We don't use that much, so not worth it for us.

You guys have no idea the savings. Make a package fairly equal in price with unlimited data. They'll take it. Especially since there is no cap to how many of those credits you can get.

YES! YES! YES! I have been asking what they have for existing DirecTV customers and AT&T customers since the merger.

Old price = $30 per line
New Price = $100 + $40 each additional + DirecTV or uverse bill. Great deal. /s

I read the fine print. That $100 includes the line fee, and so does the $40. That means for 2 lines (what I have) it would be straight up $140. I'm at $130 to get a 15GB Shared Data plan for 2 lines. An extra $10 would be nothing, but I don't want DirecTV or U-verse. Can't even get U-verse, but I don't want to pay for TV services or home phone service. They need a decent unlimited plan and just ditch everything over 5GB. Just go from 5GB pricing to Unlimited pricing at the 10GB price, and I'll be REALLY happy with AT&T. That would get a LOT of Verizon customers to switch.

same here @rhapdog. I seldom get close to the 15gb and there is roll-over, so I am basically unlimited anyway. I have U-verse already, but don't think I'll even go the extra $10. my guess is they are setting the stage to further differentiate pricing, to account for all the folks bailing out on TV service. i.e. more bundling discounts!

One of the Apple lovers in my office bitched to me about how he won't be able to get free iPhones anymore since ATT is ditching contracts. He is so used getting a new one free every year since 2007. Now he's complaining to me that he now have to keep his iToy longer than 1 yr because he isn't going to pay $650 for the next iToy. He said this is going to hurt Apple quite a bit and he's upset about it. I laughed so hard at him. I told him carriers are sticking the middle finger back to Apple after first making Apple a giant.

Did you tell him how it was never really free and with AT&T Next he can get exactly the same thing? Except now they expose the actual costs for phones. These people really illustrate the "ignorance is bliss" concept.

Don't they though? It's like finding out what they really put in your favorite soup, and suddenly you never want to eat it again. (Probably never should have.)

Well, this *will* hurt Apple. This is why their market share in the US was way higher than elsewhere. I suspect this will come to an end soon. That said, it did hurt quite a bit paying $640 for Lumia 950. I've always gotten a preious generation phone before (Lumia 900 was still the current flagship, but aging, HTC 8x was then-current from HTC, but Nokia had newer phones, and when I got Lumia 925, the 930 already existed, but wasn't available on my carrier), but I wanted something designed for Windows 10 ASAP and had been using a cracked screen for 6 months waiting for it.

Got a lumia 950XL for $490 from Amazon. It's the single sim international model. THe phone was $589. Got $100 off for opening a credit card. Shipping is free and no tax. Then I got 6 months no interest financing from them so that I can pay it in installments. That made things easier. Really, Microsoft should offer some form of financing in their store. The only concern I have is how microsoft will honor the warranty for the international model in the US if something goes wrong.

I've already got DirecTV... This may be a good move for my wife and I... Especially since we also have Comcast internet and their terrible data bandwidth cap...

You'll save money by cutting the Comcast Internet and using your phone's mobile hotspot I'm sure.

No mobile hotspot with this unlimited plan.

I didn't see that stated anywhere in TOS

If At&t caps home internet you can expect them to limit tethering.

You can expect?
So in reality no one knows, just asssssuming

? Both GoPhone and Cricket allow tethering. GoPhone offers it for free. Cricket charges $10 a month. If anything, AT&T might offer it for an additional fee.

Just chatted with ATT on this. They will block tethering. Makes this useless if you ask me.

Well that stinks! I just switched from U-Verse to TWC for internet and cut all cable tv.

Too costly doe. We get 12 gigs of 4g with unlimited 2g for only about 13 dollars. Broadband we can get five 100 mbps unlimited connections with 300 gb per connection limit.

I think the math was a little off. $100 for the first line, plus $40 for each additional line would make it $220 for 4 lines?

The 4th lines gets a statement credit of 40.00 so 220-40.00=180.00

I have u-verse and wireless, but won't be doing this deal. I pay $115 a month for 7GB right now between 3, and this would make it $180 for unlimited? But chances are if you have u-verse you probably have their internet as well so your on wifi most of the time. Would be nice of them to lower the price of everything if you bundle them all and throw in a free microcell for your home, then they would have my attention.

So, four lines, each line with unlimited data, for $180.00 a month before taxes and surcharges as long as you have DirecTv or U-Verse. That averages out to $45/a line which is currently the same price they charge for 300 MBs (plan plus access charge). Sounds like a good deal. There has to be another catch.

Off-topic: With Comcast's current offering, I MIGHT be cutting hulu and netflix out. I have to see for a month or two if the current free section of On Demand keeps the pace with hulu and netflix. But I'm getting 150 Mbps and 140+ channels for $100. Just the internet was 60 or 70. Could I go slower? Yeah. But my previous apparment had free wi-fi (with no option of having something else installed) that was running around 200-300 Kbps. Did I swing all the way back in the other direction? You bet your sweet ass. Verizon often partners with Comcast, and if Verizon did something similar for Comcast customers, count me in.

100$ for unlimited data on 1 line is outrageous, that is why I left AT&T.

If U-Verse supported Tivo I'd be all over this. Posted via the Windows Central App for Android

You don't want uverse. It is utter crap.

It can't be worse than Charter Cable. Posted via the Windows Central App for Android

I smell limited unlimited or throttling. Bottom line they know cell phone data is faster than Uverse internet which is terrible. The problem with ATT is in most cities they have far less towers than Verizon so the service is "over sold".

Says in the fine print that after 22gb they "may" throttle depending on network conditions/congestion. Meaning they will lol. But any mobile network probably would these days....

Pump your brakes, a couple things here. having more towers might sound good but multiple towers in concentrated cities cancel each other out quickly. Secondly, AT&T here in Las Vegas is fast everywhere cell service exists. Places I travel, and I travel often, I always have a strong signal. Some places not so strong but mostly strong. Here in Vegas, Verizon is slow. They talk a good game but in this town, its no where near what I get from AT&T. Probably why Verizon took taxpayer dollars when wall street was getting bailed out the same way. They don't have it like you think. But you are right about this new plan. Throttling is in the agreement you sign. So is throwing away the ability to tether..

So $100 + current uverse internet and tv price $230, yeah good deal. /s

You can get every channel, dvr, internet (100mbsps), home phone and free live tv/vod across all devices for $126 without a contract. My prepaid cell service (att go) is $60 for 5gb lte/unlimited throttled. Why would I switch to pay more and be on contracts?

Not the best unlimited agreement you could get. You not only might be paying a bit more but this agreement comes without the ability to teather from your phone. And if you get too carried away with the data, you agree to be throttled as well.

Well, If they offered this publicly, $100 unlimited everything (talk, text, data with no caps), It would be a lot better than the cost of Verizon.... I have a 900 min plan with unlmited text, and data, after taxes I am at $135 a month. After Verizon just upped unlimited data to $50 a month from $30....bastards. I hope this is a patern/trend that is coming back giving customers the option for unlmited data and everything for around a flat $100 a month. I would actually think about giving AT&T a shot if I could save $30-40 a month...

I might have to try this deal out as long as there is not minimum requirement. I already have a 635 that I bought unlocked and I've never really been happy with Verizon. Thiis could be a win/win.