Battery Issues with Verizon Touch Pro2 6.5 Update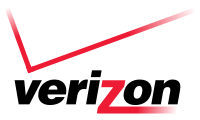 We're hearing rumblings of people randomly experiencing excessive battery drain after upgrading their Verizon Touch Pro2 to the official 6.5 ROM (opens in new tab). Depending on whom you believe the problems could be attributed to the automatic weather updates or the new radio ROM. While this isn't affecting everyone, there are enough reports of people having issues that this is worth discussing.
Recommended solutions include turning off the weather updates, performing a hard reset, or re-flashing your device entirely.
Any Touch Pro2 users on Big Red apply the 6.5 update yet? Are you guys having issues with battery life? Have you found any fixes or workarounds? Discuss.
Thanks to John for the tip.
Phil is the father of two beautiful girls and is the Dad behind Modern Dad. Before that he spent seven years at the helm of Android Central. Before that he spent a decade in a newsroom of a two-time Pulitzer Prize-finalist newspaper. Before that — well, we don't talk much about those days. Subscribe to the Modern Dad newsletter!
Had it once. Had my battery completely dead by noon. It was at half power when I walked into the Verizon store and when I walked out the notification went off. It was really odd. I didn't have any heavy use. Just waking it up to check emails or once in a while getting online to check one site. Haven't seen anything else since though.

I flashed to the official 6.5, then the latest MightROM, built w/new radio, and have had better battery life than before.

Strange my Verizon TP2 with 6.5 has been fine. The only thing I did was turn off "Push Internet" on the HTC Internet tab which I have always done. If you haven't done so already try the *228 option 1 then option 2 programming after the update.

i noticed the system memory regularly runs at approx 75% since the 6.5 update. With 2 or 3 programs running it would easily touch 92% memory usuage. i now use the phone with htc sense off and the memory sits at 50% and the phone seems more responsive. HTC should understand their software better and recognize how intensive their program is. i bet on a 1ghz chip it wouldnt be a problem at all.

I used the stock ROM for two days and I did notice that my extended battery draining pretty quickly. It also locked up on me where the back light would not come back on. I went back to 6.1 after that episode.

I haven't had any issues. In fact, battery life has been better than before, and I have wifi and bluetooth on all the time. Memory sits at about 55-60% with nothing else running. Overall, at least for me, this update is a winner!

The only issue with the new VZW rom, is that the memory usage is way high and any time i run the RAM cleaner, it gets close to 25mb cleaned... previous versions were closer to 5mb per clean

no problems here so far. updated the night it was released and have used it flawlessly. i don't have weather updates on though because of issues with it changing the timezone of "my location" and almost making me late for work once. im on the east coast and it would change me to GMT which wasn't good! my city is now set to boston!

Interesting. Mine was doing the same thing - never related it to weather updates. Called Verizon, then HTC. They had me reflash and I haven't had the problem since BUT I HAVEN'T TURNED WEATHER UPDATES BACK ON. Verizon and HTC both told me they'd never heard of this problem!

Returned my USCC Pro 2 with factory installed WM6.5 .... Battery drained in 7 hours of standby because of the weather app, the phone ate up memory for some unknow reason... [I had a 8gb sd card installed and it still showed 75% memory being used and I only had less than a dozen pics stored]. And whenever I tried to sync with my home computer to download pics and other info, I kept getting blue screen warnings than my computer had shut down in order to prevent permanent damage to my home computer.

Mine has been working just fine (except that I annoyingly can't seem to change the green LED notification settings for some reason).

Did mine last night. Easy, just be sure and back up everything as it is a phone wipe. Looks nice. Only problem so far is Google Maps not working. I sure it's user error.

It's not uncommon to see faster battery drain after flashing a fresh ROM. The ROM needs to go through a few cycles to 'learn' the battery. You probably still have a lot of life left even if the meter reads 25%, it's just not that accurate yet. If it still seems too fast after a week or so then maybe you have a problem.

I commented on this months ago when I first got my hands on the ROM. (see everythingWM, XDS and PPCG).
I just slapped in the VZW Extended battery.

As stated above: I experienced some quick battery drain after the initial flash, too. After getting my e-mail schedule set, turning off push internet and getting weather and stocks updating manually I'm experiencing slightly better battery life than with 6.1. Also as stated above, I too experienced the device failing to wake up after the backlight timer kicks in, or when I turned off the screen in less-than-ideal lighting conditions. From what I've dug up, this is neither a Verizon issue, nor is it limited to 6.5. It seems to have somthing to do with the light sensor and the power management programming. If the problems pops up, try turning off the auto-adjust backlight for a few days and see if that helps. It seemed to work for me. Now I'm trying Lumos to see if it eliminates the issue (as it acts as a replacement to the HTC backlight controls).

Holy crap. Just flash a custom ROM. Stop trying to make a carrier's ROM work properly.

PS - Availible memory is up from 6.1 usually coming in at 55-70% under normal use. I use Memmaid set for speed over availible memory and I've been preety happy with the results. Heck. It runs Need For Speed - Underground no problem, too (and I couldn't say that running 6.1! Overall happy I made the switch.

Dooders, why would you wipe your device by flashing a carrier's ROM? Jesus, you're already going to start fresh, why not go with a custom ROM? It takes one more step, you'll get better battery life, you'll actually get HTC Sense instead of TF3D 2.1, and you'll actually like your phone.

Seriously... Battery issues? Today... Up at 3am, charged phone until 4am (left for airport) texting, facebook check through Skyfire, and standing in line... Boarded flight to LAX, turned phone off at 6:30 until 6:50 when we were airborne, then watched X-Men Wolverine, listened to Pink Floyd: Dark Side of the Moon... Then off to the rental car place... Wazed my way from LAX to Long Beach... No car charger - ooops... Then listened to a few tunes while setting up a display and poof... 30% left... Not too shabby!

I waited anxiously for the 6.5 update and installed it right after it came out on my Verizon TP2. My phone is working very well now and battery life seems to be up a bit but was never below average. My only niggle is that you cannot keep the music player running when you turn off the screen now. You have to let it time out. No big deal i just lock the buttons and out in my pocket.visual voice mail is very slow.the weather app is pretty cool if you add in the conflipper locations. It now works with the GPS and shows the closest reporting station. opera continues to be lame with no support for operalink so it rather complicated to get your favorites in there. on the positive side the microsoft browser now zooms making the need for opera non-existant except that it occupies space on the interface. The push Internet feature does not work in my experience.very importantly Voice command is greatly improved without the problems confirming that it had before. It could still use some help on blue-tooth but is fully functional.As for the memory usage mine stays a lot at 8o-90% but doesn't slow down or stall . It boots at 50. I think there is some program that is reserving memory but not really using it for any work. I suspect Visual voice mail. Go ahead and update, its quite stable
Windows Central Newsletter
Get the best of Windows Central in in your inbox, every day!
Thank you for signing up to Windows Central. You will receive a verification email shortly.
There was a problem. Please refresh the page and try again.