Beat Saber's 2019 sales numbers showcase huge growth for VR
It's the first VR-only game to make the Steam top 100 sellers list.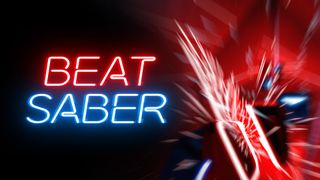 (Image credit: Beat Games)
What you need to know
Steam's top 100 sellers list includes the best selling games for all of 2019.
Beat Saber is the first VR-only game to make this list.
Other VR-supported games on the list include No Man's Sky, DOTA 2, and The Forest.
Every year, Steam releases the best sellers on its ubiquitous digital PC-only store, but one entry might surprise you. Beat Saber has become synonymous with VR and marks the first VR-only game to ever grace the Steam best-sellers list for an entire year. Beat Saber sits squarely in the "bronze" category alongside heavy-hitters like Far Cry New Dawn, Mortal Kombat 11, Gears 5, and even Cyberpunk 2077. Another notable VR-supported title in this category is No Man's Sky, which added VR support in its big August 2019 update.
While we don't have the exact number of copies of Beat Saber that were sold in 2019, there's a few extremely important things to note here. First off, Beat Saber can only be played on a VR headset. That cuts out a huge percentage of the Steam user base, to say the least. Second, this isn't the year Beat Saber was released. That honor goes to 2018 when the Early Release of the game launched in April, with version 1.0 debuting in November on several platforms. A $10 price hike even took place after the game released at version 1.0, meaning everyone who bought the game in 2019 paid 50% more than those who purchased it a year earlier.
Developer Beat Games has been unmatched in adding updates to the game over the past year though, including plenty of extra DLC that's both paid and free. New game modes have kept people coming back, too, like the new 360-degree and 90-degree levels. Beat Saber has also inspired plenty of developers to create their own amazing music rhythm games that are well worth checking out, too.
Oculus buys Beat Saber developer Beat Games
Thirdly, this isn't the only platform Beat Saber is sold on. Steam makes up a sizable portion of VR users on the PC, but the Oculus Store is likely just as large as Steam when considering VR sales exclusively. Oculus headsets make up half of the VR headsets used on the SteamVR platform alone, according to Valve's own numbers, and that number has grown every month since the Oculus Rift S released. To complicate things, Beat Saber can be found on both the PlayStation VR and Oculus Quest platforms, meaning Beat Saber's sales are likely even more impressive than these Steam numbers alone tell us.
With VR headsets selling out like never before, it's clear that VR is finally making its way out of the niche phase and becoming a more mainstream gaming platform. With Half-Life: Alyx around the corner and plenty of big-name VR content expected in 2020, it's entirely possible that more than one VR-only title will make that top 100 list at the end of next year.
Powerful PC VR
(opens in new tab)
Low price, lots of support

The Oculus Rift S represents the least-expensive way to get into VR on a PC without making big trade-offs in tracking or image quality. It also supports both the Oculus Store and Steam Store for access to everything VR.
Windows Central Newsletter
Get the best of Windows Central in in your inbox, every day!
Nick started with DOS and NES and uses those fond memories of floppy disks and cartridges to fuel his opinions on modern tech. Whether it's VR, smart home gadgets, or something else that beeps and boops, he's been writing about it since 2011. Reach him on Twitter or Instagram @Gwanatu
I'm not really trying to nitpick here, but beat saber has bronze sales even next to cyberpunk! Makes it sound like cyberpunk was a game that actually is released for sell. The bronze listing for Cyberpunk 2077 represent presells for the game. Also Valve's Steam statistics are for people that use their VR HMD that have opted into the steam's hardware survey and for people that used their HMD that month it isn't a accurate number to gauge how many VR HMDs are used from each VR format across the steam platform. 🤷‍♂️

You're confusing the Steam Hardware Survey (which does require users to opt in and do the survey) with their top sellers list which is based on actual sales.

"Steam Hardware & Software Survey: November 2019
Steam conducts a monthly survey to collect data about what kinds of computer hardware and software our customers are using. Participation in the survey is optional, and anonymous. The information gathered is incredibly helpful to us as we make decisions about what kinds of technology investments to make and products to offer. " You are not auto enrolled I declined a while ago and I can use either my HTC Vive or Samsung odyssey HMD on any given month.

I don't what you're trying to say but my post stands. The Steam Hardware Survey is not used to compile the Steam Top Sellers list. It is that it says it is--the top sellers.

Beat Saber is also on PlayStation VR and has probably sold more sales there than on Steam.

VR is the new Linux desktop. It's always "next year" that it will become mainstream.

Finally someone talking sense. Even with manufactured shortages to drive-up demand and massaged sales data, VR's prospects for the future look grim. I mean, we're talking about a platform that's surviving solely on a music/rhythm game. As for Half-Life: Alyx saving VR? I suppose it could, but consider this - If it's as complete a Half-Life game as Valve says it is, it must have a pretty substantial budget, which means Valve will need sell in the millions of copies to recoup their investment and turn a profit. Considering it's not releasing for PSVR, there's half of your potential VR sales gone right there. Then subtract all of the PC's that won't meet the necessary hardware requirements... etc. And if it's truly as complete a game as they claim it is, why would you not release a non-VR version on all platforms, knowing full well that the first full Half-Life game in 13 years would sell 10+ million copies without breaking a sweat? Here's my theory: Half-Life: Alyx is either A) not as complete a game as Valve claims it is (i.e. more "experience" than game), which means lower budget and lower expectations, or B) the game was simultaneously developed for VR and non-VR gaming platforms, which means initial VR-only availability is a desperate last-ditch effort to save a technology that's underperformed on historical levels. We're talking worse than Betamax, HD-DVD, 3DTV and, err, well VR from the 1990's. If I had to predict one scenario it would be the latter. I think the game goes non-VR on PC within a few months of release, then to Playstation and Xbox within 12 months. Valve finally realizes that VR was once again years ahead of its time, and that nothing short of Ready Player One technology will get VR mainstream.

> And if it's truly as complete a game
Think it'd be more like arcade rail shooter than a traditional, you-can-walk-around-freely-fps game.
Windows Central Newsletter
Thank you for signing up to Windows Central. You will receive a verification email shortly.
There was a problem. Please refresh the page and try again.