Become a certified Microsoft network and security pro with this $15 bundle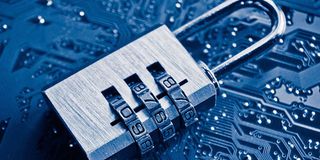 There's never been a better time to work in the interconnected worlds of IT and network security. Companies are always scrambling to hire IT professionals who can install, maintain, and troubleshoot an increasingly large number of server infrastructures, and they're paying these professionals handsomely for their services.
But if you want to stand out from the crowd, you need to have the right training and certifications under your belt. The Microsoft Network and Security Fundamentals Certification Bundle will help get you certified in the field, and right now thanks to Windows Central Digital Offers it's on sale for 85 percent off the regular $100 price tag, bringing the total down to just $15.
Whether you're just embarking on a career in IT and want to start off on the right foot or you're a seasoned pro who wants to add new certifications to your resume, this bundle has you covered.
You'll prep for the famed Microsoft MTA 98-366 Network Fundamentals certification through training that teaches you about networking, installation practices, troubleshooting and more; along with the Microsoft MTA 98-367 Security Fundamentals certification through training that teaches you how to build everything from wireless networks to advanced firewalls.
Your training utilizes real-world practice questions from the exams, and there are plenty of exercises and practice tests to keep you on track to hit your goals.
Earn two of the most valuable certifications in IT with this $15 bundle!
Get the certifications you need in order to earn competitive salaries as an IT professional with the Microsoft Network & Security Fundamentals Certification Bundle for just $15 — 85 percent off its usual price.
Windows Central Newsletter
Get the best of Windows Central in your inbox, every day!