Best Warzone Loadouts: Top Pacific Season 2 builds
Make the meta work for you.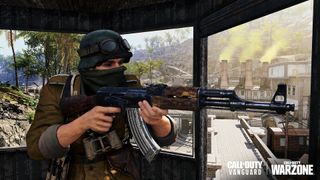 (Image credit: Activision)
Call of Duty: Warzone is now in its second season of the Warzone Pacific update that brought about massive changes to the popular free-to-play battle royale. With each new patch, the popular meta of weapon loadouts changes as the developers continue to nerf and buff the weapons and equipment according to player feedback. Still yet, not every meta is going to be suitable for every player. Sometimes it can be just as important to understand the meta to counter it so much as to fall in line with it.
Call of Duty: Warzone Pacific Weapons
Why you can trust Windows Central Our expert reviewers spend hours testing and comparing products and services so you can choose the best for you. Find out more about how we test.
When Warzone originally launched in 2020, the battle royale game was meant to tie in with Modern Warfare (2019). However, the overwhelming popularity of the game changed the landscape for future Call of Duty titles. As the launch of Call of Duty: Black Ops Cold War loomed in the fall of 2020, it was evident that continued success for the franchise was riding on Warzone integration. Cold War's roster of Operators, armory of weapons, and customization features were eventually worked into Warzone along with a shared Battle Pass system.
With the release of Call of Duty: Vanguard in 2021, however, the already present cracks surrounding the premium and free-to-play titles' integrations were becoming more ominous. Vanguard's integration into Warzone has not been quite as smooth as the developers had hoped. Nevertheless, they persisted and Warzone Pacific was born with an entirely new map and setting. However, there were new issues with balance as the game now blended a variety of weapons spanning several different eras.
Vanguard's World War II setting was in danger of pitting woefully underpowered firearms from the 1940s against modern high-power assault rifles and machine guns. The struggle to balance these weapons has led to a fracture in the playlists available for Warzone, as modes like Vanguard Battle Royale limit players only to Vanguard's available armory and attachments, whereas modes like Rebirth Resurgance leave all the guns on the table. Here are some loadouts you can put together to make the most of the weapons available to you, no matter which mode you enjoy.
Cooper Carbine
Recoil Booster
18" Ragdoll G45
Slate Reflector
Removed Stock
M3 Ready Grip
9mm 60 Round Drums
Compressed Rounds
Fabric Grip
Vital
Fully Loaded
Grau 5.56
Monolithic Suppressor
Tempus 26.5 Arch
Commando Foregrip
60 Round Mags
No Stock
Owen Gun
M1929 Silencer
Gawain 188mm Shrouded
Slate Reflector
Removed Stock
Mark IV Skeletal
7.2 Gorenko 72 Round Drums
Hollow Point
Fabric Grip
Acrobatic
Quick
Kar98k
Monolithic Suppressor
Singuard Custom 27.6'
Tac Laser
Sniper Scope
Short Comb FTAC
PPSH-41
Oil Can Silencer
Kovaleskaya 230mm B03P
ZFA 3.5x Rifle Scope
Removed Stock
Carver Foregrip
8mm Nambu 71 Round Mags
Hollow Point
Pine Tar Grip
Fleet
Quick
Welgun
Recoil Booster
300mm Wilkie Custom
1229
SA 43 Folding
Carver Foregrip
7.62 Gorenko 48 Round Mag
Hollow Point
Pine Tar
Acrobatic
Quick
Automaton
MX Silencer
ZAC 600mm BFA
Slate 2.5x Custom
Anastasia Padded
M1941 Hand Stop
Sakura 75 Round Drum
Lengthened
Polymer Grip
Tight Grip
Fully Loaded
Call of Duty: Warzone's future
If the past is anything to go by, there are three to four more seasons of content potentially coming to Call of Duty: Warzone Pacific with each new season bringing about new weapons as well as inevitable changes to the viability of various loadouts. Call of Duty: Warzone is also expected to receive a sequel in the fall of 2022 that is expected to launch along with the next premium Call of Duty title, a sequel to 2019's Modern Warfare. It remains to be seen what effect the Microsoft's acquisition of Call of Duty's publisher, Activision, will have on the franchise.
Get the Windows Central Newsletter
All the latest news, reviews, and guides for Windows and Xbox diehards.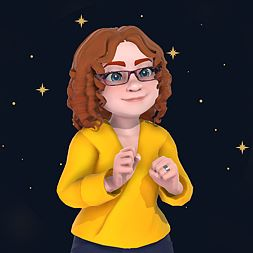 Cole is the resident Call of Duty know-it-all and indie game enthusiast for Windows Central. She's a lifelong artist with two decades of experience in digital painting, and she will happily talk your ear off about budget pen displays.