Best CPU coolers for Intel Core i9-12900K in 2022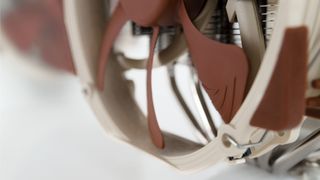 (Image credit: Noctua)
Intel's 12th Gen Core processors are the company's latest CPU tech, with the i9-12900K Alder Lake chip sitting at the top of its ladder. We've gathered the best CPU coolers for the Intel Core i9-12900K in various sizes and configurations to help you stay nice and cool during heavy usage.
Choosing the best CPU cooler for Intel Core i9-12900K
Choosing the appropriate cooler for the i9-12900K isn't as straightforward as it could be, especially for beginner builds. You need to pick the best case for clearance, especially when considering a giant air cooler like the Noctua NH-D15. All-in-one coolers are a great way to enjoy the benefits of liquid cooling and reduce space with a smaller CPU heatsink, but you'll need a suitable case to mount the fans and radiator.
For the gamer with a taste for RGB aesthetics, choices are plentiful. The Cooler Master MasterLiquid ML360R will make your rig look like an exploding rainbow while keeping the i9-12900K chilled. For those on a budget, the Hyper 212 Black Edition RGB is perfect. It's a fantastic solution for air cooling with modest RGB lighting.
Ben Wilson is a freelance writer working for Windows Central with technical expertise and a background in electronics retail. Fueling a technology and video game obsession with coffee, you can usually find him behind one screen or another.
Windows Central Newsletter
Get the best of Windows Central in in your inbox, every day!
Thank you for signing up to Windows Central. You will receive a verification email shortly.
There was a problem. Please refresh the page and try again.