7 unmissably spooky horror games to play with friends this Halloween
When it comes to this list, the more the scarier!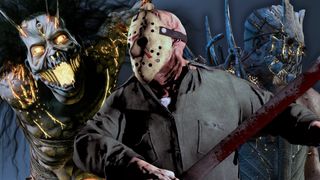 (Image credit: Windows Central)
While few things are more terrifying than playing a tense horror game home alone on a gloomy night, sometimes it can be a bit more fun to share those scares with others. To celebrate the thrills of Halloween and the associated "Spooky Season," we've curated a list of seven of the best horror games to play with friends. Grab some unsuspecting pals and try these games for yourself ... if you dare!
Dead by Daylight (1-5 players)
Why you can trust Windows Central Our expert reviewers spend hours testing and comparing products and services so you can choose the best for you. Find out more about how we test.
Dead by Daylight is the ultimate video game tribute to horror films. This asymmetric multiplayer title pits four survivors against one deadly killer. Players desperately try to repair generators to open the hellish gates trapping them within an endless nightmare. While playing with fellow survivors is an incredible cooperative multiplayer experience, you can also take control of infamous horror mascots and murder to your heart's content. Iconic characters like Michael Myers, Leatherface, Freddy Krueger, and many more add enormous appeal for horror fans. There's something undeniably special about seeing Ash from Evil Dead, Leon from Resident Evil, and Heather from Silent Hill coordinating to escape from Ghostface or Pinhead. Currently playable on Xbox Game Pass.
For fans of:
Iconic horror movies
Asymmetrical multiplayer titles
Repairing generators
Phasmophobia (1-4 players)
Suppose you've ever had a passing interest in paranormal investigations or ghost hunting. In that case, Phasmophobia delivers an immersive and often hilarious means of exploring haunted locations with friends from the comfort of your own presumably un-haunted home. Equipped with thermal imaging equipment, unique cameras, flashlights, and plenty of related ghost hunting gear, up to four players collaborate to identify the various spirits inhabiting these environments. Unfortunately, many of these supernatural beings aren't thrilled by your presence. Careless investigators face deadly consequences as demons are quick to eliminate anyone bold enough to step foot onto their haunting grounds. This indie standout even made our list of the best horror games for PC.
For fans of:
Aspiring ghosthunters
Exploring haunted houses
Rad supernatural gadgets
Friday the 13th (1-8 players)
Immerse yourself in the ultimate doomed camp counselor simulator with Friday the 13th. In this asymmetric horror title, you and up to seven other players fight to survive as the unfortunate counselors or work to slaughter as many teens as possible as the experienced slasher Jason Voorhees. Friday the 13th ingeniously incorporates proximity chat into this horror title in a way that makes your every move and sound crucial to your survival. Calling your fellow counselors and alert Jason to your location, and it'll take remarkable wits or assistance from friends to survive these horrifying encounters. Playing as Jason is also an absolute delight as you're given the ability to murder helpless counselors with an array of iconic executions from the Friday the 13th films.
For fans of:
People who love camping
People who hate camping
Endlessly satisfying executions
Blackout Club (1-4 players)
Blackout Club is a compelling horror co-op game that puts up to four players in control of a group of teens investigating the strange disappearances and cultish happenings in their neighborhood. A mysterious and seemingly unexplainable phenomenon has possessed all the adults in your hometown. Armed with a host of gadgets, players must stealthily search for clues, recover stolen objects, all while avoiding these corrupted adults and the terrifying Shape. Unlike many of its contemporaries, this refreshing horror title provides a multiplayer offering, focusing on a cryptic overarching narrative and uncomfortably familiar locations. Blackout Club is a fantastic option for players looking to get lost in a captivating world with friends.
For fans of:
Compelling mysteries
Stealth-driven gameplay
Sweet train car hideouts
White Noise 2 (1-5 players)
White Noise 2 is a wildly underappreciated asymmetric horror multiplayer title. Taking several pages out of the book pioneered by the legendary Slender Man: The Eight Pages, White Noise 2 sees four survivors collaborating to gather evidence, disrupt demonic rituals, and so much more while an imposing monster stalks them in the shadows. With a diverse host of characters and creatures, all with unique perks and abilities, there's a surprising amount of strategy involved with White Noise 2. This sleeper horror game certainly isn't without its quirks and indie blemishes, but the attention to detail with environments is worthy of praise. If you're looking for a fun and genuinely scary horror game to play with friends, this is one worth putting on your radar.
For fans of:
Nostalgic creepypastas
Screaming with your friends
Wandering around haunted carnivals
Back 4 Blood (1-8 players)
Do you have a Left 4 Dead-shaped hole in your heart? Well, then Back 4 Blood is here to fill it in spades. With waves of hundreds of zombies, monstrous mutations, and even devastating bosses, Back 4 Blood takes the established zombie-shooter formula developer Turtle Rock Studios popularized to another level. This frantic first-person shooter might not have much in the way of scares, but the overwhelming forces of the undead players dispose of can definitely be sweat-inducing. With a traditional campaign for up to four players and a 4v4 versus mode called Swarm, there is plenty of multiplayer fun to be had with Back 4 Blood. Sometimes it really doesn't get any better than squadding up with some friends and plowing your way through a wall of limbs and viscera. Currently playable on Xbox Game Pass.
For fans of:
Left 4 Dead
Shooting so many zombies
Fast-paced FPS gameplay
Resident Evil 5 (1-4 players)
Resident Evil 5 isn't the scariest entry in the series. It isn't even generally considered one of the best entries either, but there's no denying how fun this game is in co-op. All the essential elements of a great Resident Evil experience like outrageous enemies, outlandish villains, and loads of zombie-slaying are cranked to 11 with the franchise's first foray into a multiplayer campaign. Despite criticisms of Resident Evil 5's story and even questionable enemy design, it's still a title many players keep coming back to years later because it totally nails the fun factor. The most enjoyable modes in Resident Evil 5 are Campaign and Mercenaries, but if you've got an itch for competitive play or want to get more friends in the mix, you can take the battle online with a suite of competitive modes.
For fans of:
Co-op campaigns
Boulder punching
Classic survival horror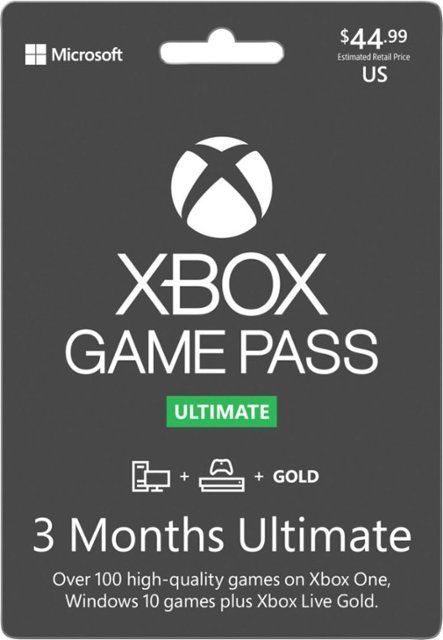 Horror for less
(opens in new tab)
A huge selection of horror titles for one monthly price

Xbox Game Pass currently features hundreds of amazing games for Xbox and PC including Back 4 Blood and Dead by Daylight. Try the service for yourself today.
Windows Central Newsletter
Get the best of Windows Central in your inbox, every day!
Miles Dompier is a Freelance Video Producer for Windows Central, focusing on video content for Windows Central Gaming. In addition to writing or producing news, reviews, and gaming guides, Miles delivers fun, community-focused videos for the Windows Central Gaming YouTube channel. Miles also hosts Xbox Chaturdays every Saturday, which serves as the Windows Central Gaming weekly podcast.