Best Trivia Games for Windows 10
Windows 10 trivia games can test your knowledge and help you learn a few things.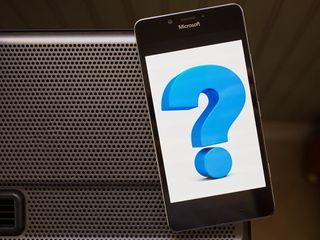 These games test your smarts on topics such as history, science, entertainment and current events. Some have a puzzle twist, while others are simply about identifying logos you see every day.
The Windows 10 Store has a healthy collection of trivia games for PC and Mobile. These games hold up nicely for those occasions when you need a little help passing the time, and they can be a fun way to spend a little time with friends. Let's take a look at the best trivia games the Windows Store has to offer.
Updated February 27, 2017: We made a few changes to this article based on new releases, reader input and staff debate. There may be some new titles in the mix, as well as those that we continue to view as the best from the Windows Store.
Millionaire
Why you can trust Windows Central Our expert reviewers spend hours testing and comparing products and services so you can choose the best for you. Find out more about how we test.
Based on the popular television gameshow "Who wants to be a Millionaire", this Windows 10 Mobile game challenges your knowledge on a broad range of topics. Answer 15 questions in a row, and you too can become a (video game) millionaire.
Questions are presented in multiple choice fashion and cover topics such as history, science and geography. Millionaire has three helpful hints, should you get stumped on a question. You can poll the audience, phone a (fictitious) friend and reduce the possible answers from four to two.
The games do not last long, especially if you trip up on the first few questions. There is a slight addictive pull to this free Windows 10 Mobile game, and overall, Millionaire is a fun way to burn a little down time with.
Download Millionaire from the Windows Store
What in the World?
What in the World? is an addictive trivia game from Game Troopers that tests your skills at identifying logos, celebrities, cities, games and more, through picture association. The free game is available for Windows 10 Mobile and is a fun way to pass the time or to challenge your friends to see who is the trivia king (or queen).
What in the World? includes hundreds of pictures to identify from topics ranging from television and movies, characters, brand logos and countries and cities. Pictures are scattered across six levels that progressively become more difficult. Pictures are presented in somewhat minimalist fashion, with key words or features removed that would make them too easy to identify. Each picture requires you to spell out the answer (yes, spelling counts) with hints available to help point you in the right direction. Hints include removing letters from the mix that are not needed and adding one letter to the answer. What in the World? starts you out with a modest number of hints, and as you complete the trivia puzzles, you earn additional hints.
What in the World? also has Cortana support that allows you to answer puzzles verbally and avoid the hassle of typing. The puzzles offer a nice mix of incredibly easy and difficult headscratcher pictures to identify. This Windows 10 Mobile game is ad-supported with pop-up ads that appear randomly in between picture puzzles. You can remove the ad support with a $0.99 in-app purchase.
Download What in the World? from the Windows Store
Think
Think is a unique trivia game for Windows 10 Mobile that taps into your ability to visualize answers to identify subjects. The free game includes 360 puzzles spread across 30 chapters.
The game takes on a slightly casual approach with no points to be scored or a timer to quicken the pace. Trivia puzzles are solely pass or fail. You may see a stick figure running, in which the answer is running, or a combination of figures and symbols that when combined visualize the correct answer.
Think doesn't tap into your general knowledge, as the other trivia games might, but this Windows 10 Mobile game does make you think.
Download Think from the Windows Store
Red Herring
Red Herring is a free game for Windows 10 Mobile that tests your knowledge of word associations. You are presented with a collection of 16 words that must be rearranged by category. The curve ball that you face is that four of the words are, in fact, red herrings and do not belong to any of the listed categories.
The Windows 10 Mobile game has three levels of difficulty for each of the 50 puzzles, including an easy level that labels each category, a normal level that hides the category labels until you complete a column of words, and a hard level that hides the category label with harder associations to identify.
There are hints available that reveal two words that belong together when you are at a loss for words. The free version of Red Herring includes the first puzzle pack with additional packs available through in-app purchase for $0.99 each. Red Herring also includes daily challenges to solve with the past three days worth of challenges available at one time.
All in all, Red Herring is a fun, challenging Windows 10 trivia game. It may not be your typical "question-and-answer" style trivia game, but it does a good job of exercising your brain and general knowledge.
Download Red Herring from the Windows Store
QuizUp
While the developer has ended support for QuizUp, this Windows 10 game remains functional and is one of the best trivia games in the Store. Available for Windows 10 PC and Mobile, QuizUp offers an online trivia game in which you battle other gamers in short matches.
QuizUp has a huge number of trivia topics to challenge your wits that include U.S. History, TV Trivia, Star Wars, Science, Advanced Math, Beer Logos, Astrology and more. Choose your topics and challenge friends or random gamers to a quick, seven question match. Questions are presented in multiple choice fashion, and to add to the difficulty, you only have a few seconds to choose your answer.
The quicker you choose the correct answer, the more points are awarded, and the player with the most points at the end of the match is the victor. You'll earn experience points with each match to unlock a series of nicknames — Sharpest Tool in the Drawer, Intelligentle Giant and Roswell Believer — for bragging rights.
While we do not know how much longer QuizUp will remain functional, it remains a vibrant trivia game for Windows 10. The free app is a fantastic time waster of a game, not only to challenge your knowledge but also to help you learn a little along the way.
Download QuizUp from the Windows Store
PopcornTrivia
If you think you know your way around a movie theatre, PopcornTrivia is a Windows 10 game that is sure to test your knowledge of the Silver Screen. The game features trivia questions from hundreds of movies in a single or multiplayer modes (pass and play style).
Questions are grouped by motion picture and can be selected at random or by browsing the movie library. Movies range from the classics such as Casablanca to current run titles such as Doctor Strange. Each movie has three acts of questions to tackle in multiple choice style. Questions offer a nice range of difficulties, from"Who said this…" to "What song was playing when…" questions. The quicker you find the correct answer, the more points you earn.
If you need a little help finding the correct answer, PopcornTrivia has three hints available. Hints include a 50/50 cut to narrow the possible answers down to two and a poll-the-audience style hint. Once the answer is discovered, PopcornTrivia transitions to a screen filled with background information on the question.
PopcornTrivia is a free game, available for Windows 10 PC and Mobile. It definitely takes movie trivia to a new level and is an entertaining way to test your knowledge of the big screen.
Download PopcornTrivia from the Windows Store
If you've tried any of these Windows 10 trivia games, let us know what you think in the comments. There are more quality trivia games in the Windows Store, and if we have overlooked your favorite trivia game, feel free to share a recommendation in the comments.
Get the Windows Central Newsletter
All the latest news, reviews, and guides for Windows and Xbox diehards.
George is the Reviews Editor at Windows Central, concentrating on Windows 10 PC and Mobile apps. He's been a supporter of the platform since the days of Windows CE and uses his current Windows 10 Mobile phone daily to keep up with life and enjoy a game during down time.