Microsoft loves social - introduces "Bing Boards" to your search results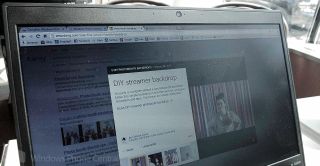 Microsoft's search engine, Bing, might not be ahead of the pack when it comes to market share, but the company is always innovating and trying to deliver the best experience to their end users. On any given day, we are told that Bing runs hundreds of various experiments that range from small search algorithm tweaks to feature optimization.
Microsoft usually keeps their test on a down low – testing and tweaking them to determine whether they are a worthy addition to Bing. Yesterday though, Microsoft shared their latest experiment, Bing Boards.
Bing Boards is a new community based features in which users can create a visual collection of images, videos and links to "tell a story from a unique point of view". A Bing user can create a Bing Board that focuses on a topic they are passionate about to help others discover new content.
For example: I write about Microsoft every day, so I might decide to make a "Top Windows 8 Apps" Bing Board; now when people search for "Top Windows 8 Apps" they will see my Bing Board on the side with a slideshow of my suggested apps.
Right now, the ability to create Bing Boards is locked to a select few Individuals that Microsoft has picked out. The selection includes a small group of "food and lifestyle bloggers, experts, and social influencers that have helped… integrate and evolve the experience."
You can hop on to Bing right now and help test the experience though. To see how Bing Boards works, simply head to Bing.com and perform a search query for "photo booth backdrop". On the right hand side of your search results you will see the new Bing Board feature. Click on the Board to browse through a collection of articles that instruct you on designing DIY backdrops.
The Bing Team notes that: "This is the first of several upcoming social and community experiments." If you see anything new make sure to tip us, here at Windows Phone Central!
What are currently your favorite Bing features?
Source: Bing Blogs
Ooh exciting. Bing doesn't work perfectly for me as unfortunately google does but I do like the look and feel of Bing and i would love to try this out.

Splendid! I'm not a frequent user of Bing, except on my Lumia 720, but I'm so glad that MS is doing their best to give us the best experience.

This actually looks really cool!

This seems to have been derived from socl.

looking forward to this being fully implemented. use bing all the time.

So, what, is this adding Pinterest to Bing? That sounds like something that they should make a Windows Phone 8 app out of, if so.

This doesn't work for me at all - tested in Chrome and IE10. Probably yet another US-only feature...

My two favorite Bing features are: 1. the pop-up play of videos (so as to preview before clicking the link), and 2. Bing Rewards (reward ME for searching instead of just the advertisers).

I signed up. Thanks for the tip!

So this thing could be used by advertisers to display "boards" of their hotel or sth without paying ... hmm, nice!

Bing rewards not available in UK
Windows Central Newsletter
Get the best of Windows Central in in your inbox, every day!
Thank you for signing up to Windows Central. You will receive a verification email shortly.
There was a problem. Please refresh the page and try again.