Buy a Lumia 730, 830 or 930 in Australia, get a $100 Coles gift card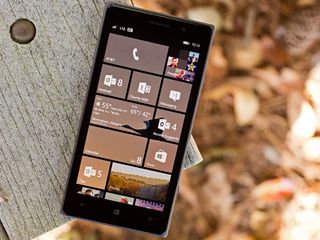 Looking to buy a Lumia 730, Lumia 830 or Lumia 930 in Australia? Now is the time to do so, as Microsoft is promoting the devices by giving away a $100 Coles or Coles Myer gift card with every purchase. Customers buying the Lumia 630, Lumia 635 or Lumia 636 stand to receive a $50 gift card.
The promotion is active now, and ends on December 31. In order to receive the gift card, customers have to provide a valid proof of purchase from a participating vendor.
To read all the terms and conditions as well as details on how to claim the gift card, visit the link below.
Source: Microsoft Australia (opens in new tab)
Thanks for the tip Saikat!
Windows Central Newsletter
Get the best of Windows Central in in your inbox, every day!
Harish Jonnalagadda is a Senior Editor overseeing Asia for Android Central, Windows Central's sister site. When not reviewing phones, he's testing PC hardware, including video cards, motherboards, gaming accessories, and keyboards.
636?? Is it from t.mobile??

636 was released in China(635 with 1GB ram )...specifically as far as I remember...how did it make it's way to Australia??

It's available in Romania too.

Remember the first iPhone was released in Perth Western Australia.just saying

Finally something for non Americans.

I loose again. Chances are I have a few cents change when buying from Kogan. Interested in the unicorn Microsoft 535!

*lose, not loose The point is Kogan only sell crap grey-imports. This deal only applies to Aussie models... JB Hi-Fi are usually pretty good

Why Microsoft india why? I think next time I'll order my new lumia from us/uk (i've bought new Lumia 830 from india about a month ago!)

I get a lot of clothes from Khols, to bad it's not for the u.s.

Well that sucks. I just bought a 930 a little over a month ago from Harvey Norman and now this comes out. I just can't win. My first phone was a L800 and a month afterwards the L810 came out while I was stuck on a 2 year contract with a WP7.5/7.8 phone. Then a few months back I finally upgrade to the L925. I even asked Vodafone when the 930 was coming and they didn't know so I got the 925. Two weeks later the 930 comes out and again I have a phone I'm stuck with for two years. I then bought the 930 when my credit card was paid off and now I could have gotten $100 for groceries. See, this is why I don't gamble. :P

LOL. Shit end if the stick.

Haha too bad for you mate, maybe next time you'll find your luck and always visit windows central for latest news. Anyway good luck with your windows phone. Remember best things comes to those who waits

Buying Lumia 800 a month before Lumia 810 and similarly Lumia 925 two weeks before 930 launch is not bad luck, it is buying without doing any research as it was quite clear both of these models will be launching internationally before their actual availability. In gambling terms, It is similar to betting on a cricket match after the match is over or betting on Bangladesh to win against Australia.

I did my research and even asked the guys at Vodafone. Even MS didn't say when it was coming to Australia at the time. I spent the last few weeks before my contract was up to see which phones were available and which one of those I wanted. I also needed to get off my L800 soon as it was not only dated but had a serious glitch with the sensor and screen. When I called someone or someone called me, as soon as I answered my screen went blank and unresponsive. I either then had to wait for them to hang up or I had to power off my phone and restart. Either way, I have been happy with all three phones, I just have bad luck with timing despite all the research I do.

Waiting for some fool to ask for why the article didn't quote the figures in USD

My sons 920 went through the wash last night... Will jump on this, thanks guys!!

why isn't this offered in all the countries MSFT? Pffffff... Arggggggg

What! Australia only!! What about the rest of the world or US!! BOO. Said no one ever.

The 735 and 830 released here $100 more expensive than it should have imo. This gift card will help with the Christmas shopping though

Indeed.. I also realized the price is ridiculously high here compare to what's been announced anywhere else..
Windows Central Newsletter
Thank you for signing up to Windows Central. You will receive a verification email shortly.
There was a problem. Please refresh the page and try again.