Capcom Home Arcade console announced, available this fall
By Jennifer Locke published
Nostalgia is a hell of a drug and Capcom is looking to give you your latest fix.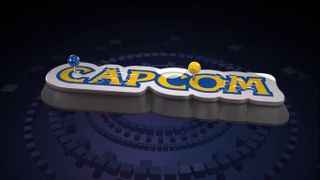 We already have the SNES Classic, NES Classic, and PlayStation Classic so what else could we need? Well according to Capcom, we'll need its new Capcom Home Arcade console. It's not exactly a reimagining of a previous console the company released, but it will bring 16 classic games to your living room.
As you can see the console is shaped around Capcom's iconic logo and features two sticks with 8-way GT-Y directional gates and OBSF buttons. According to the company it features a micro USB port for power, HDMI out, and has onboard Wi-Fi. Its 16 pre-installed titles include:
1944: The Loop Master
Alien vs Predator
Armored Warriors
Capcom Sports Club
Captain Commando
Cyberbots: Fullmetal Madness
Darkstalkers: The Night Warriors
Eco Fighters
Final Fight
Ghouls 'n Ghosts
Giga Wing
Mega Man: The Power Battle
Progear
Street Fighter II: Hyper Fighting
Strider
Super Puzzle Fighter II Turbo
Capcom Home Arcade is set to release on October 25, 2019. You can currently pre-order it from Capcom's European store for €229.99. More retailers are expected to be announced soon.
Jennifer Locke has been playing video games nearly her entire life, and is very happy Xbox is growing a stronger first-party portfolio. You can find her obsessing over Star Wars and other geeky things on Twitter @JenLocke95.
That price feels expensive compared to the classic console releases, especially when it only comes with a small handful of Capcom's many arcade games. However, there are plenty of games that weren't released to a console, so maybe that's pretty special.

very expensive, and who wants a multitude of consoles tow switch between. Get the games on backward compatability if not already there imho

Micro-USB? Lost me there. Every main device that I use has USB-C, including my professional camera. Micro-USB has been banned from existence for my future purchases. I'd love to see a Sega Naomi or Sega Arcade home system full of their 3D arcade games from the late 90s and beyond.

Initially I was like, that can't possibly be the actual design of the thing... then I realised, that IS actually the design of the thing. That is horrid, just plain terrible, why would you have a single image over the buttons and device?
Windows Central Newsletter
Get the best of Windows Central in in your inbox, every day!
Thank you for signing up to Windows Central. You will receive a verification email shortly.
There was a problem. Please refresh the page and try again.