We're heading to CES 2015, and this is what to expect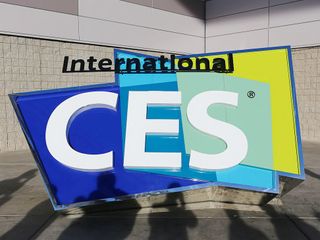 Another year kicks off, and another bout of the Consumer Electronic Show (CES) is Las Vegas, Nevada is set to begin as well. Next week, the world's largest tech companies and reporters are descending on Vegas for nearly a week of next-gen technology announcements, and we will be there.
CES is always a bit fun as it serves as a barometer for where technology is going in that year. So, what do we expect for CES 2015? Let's find out.
Microsoft
Microsoft used to have a massive presence at CES with then CEO Steve Ballmer often giving one of the keynotes. However, 2012 was their last year at CES, at least in an official capacity.
It is a bit of a shame too as Microsoft's 'booth' was a massive, sprawling labyrinth of technology. Instead, Microsoft now tends to do their own events like //Build/ to make their pronouncements. The reason? Microsoft wanted to line up their release schedule on their timeline, and not the one for CES. Also, messaging. Microsoft controls the news, and they do not have to compete with every other tech company to be heard.
However, Microsoft is still at CES with an off-site showcase where they still have their products, and they invite the press to chat about current and future plans. You can see our booth tour from CES 2014 for an idea. Although it is not as glamorous as a full setup, Microsoft is working behind the scenes in preparation for Build later this April.
Windows Central is visiting with Microsoft during CES although the company is not expected to make any major announcements at the event, especially since they have their own Windows 10 event scheduled later this month.
Instead, Microsoft is featuring Lumia Denim, mobile imaging, connected devices, and other smaller items. There could be a few surprise app announcements along the way, and maybe some US carrier Denim releases too.
Windows Phone
So what about Windows Phone? Mobile itself has increasingly moved away from CES with Mobile World Congress (MWC) taking the lead as the premier mobile event. That show takes place March 2-5 in Barcelona, Spain. Apple, Google, Samsung, and even Microsoft prefer to do their own events too for mobile, so CES is less likely to reveal anything big, especially for Windows Phone.
However, with the giant players out of the way, smaller companies like BLU do get to shine. With low-cost manufacturers, especially in asia, taking the lead for Android and Windows Phone, CES is an appropriate place for these smaller releases.
Therefore, although we do not expect new Lumias to be announced, new Windows Phones from various less significant OEMs may make an appearance like Alcatel. We will just have to keep an eye out.
Additionally, if Verizon were to pick up the Lumia 735 as they have been rumored to be doing, CES could be the place for them to make that happen. However, the fate of the Verizon Lumia 735 is currently not known after being pushed back.
Intel, laptops, two-in-ones, and hybrids rule the roost
Samsung, Lenovo, Dell. Intel. You know the names. All big laptop manufacturers and Intel, who makes the chips to power them. All are at CES in force with their new Ultrabooks, laptops, tablets, and PCs for 2015.
Intel is expected to show off their full range of next-gen Broadwell chips to power those Ultrabooks and laptops. Sure, Lenovo has the one for the Yoga 3 Pro, but that was the low-end tablet version. Intel's full Broadwell range should run the gamut up to high-end.
Because of Intel's new chips, Dell, Samsung, and Lenovo will also reveal new hardware. We expect devices like the new Samsung Book Blade 9, a 2.1-pound Ultrabook with a 12.2-inch WQXGA (2,560 x 1,600) LED display and 10.5 hours of battery life. Huzzah!
Although a Surface Pro 4 is off in the distance, when it does happen Broadwell is likely to power it. So take notes.
If you are in the market for a new laptop or Ultrabook in 2015, stay tuned, as Windows Central will have all of that news too.
IoT, wearables, TVs and more
CES may have less to do with mobile and computing today than years ago, but there are still lots of neat things that will be announced.
New 4K TVs from all the manufacturers are there as they all race to make the thinnest, most color-accurate television to date.
The Internet of Things (IoT) is the stuff of the connected home, like SmartThings and Insteon. For 2015, IoT continues to forge its path into consumer homes, although like smartphones in 2006, the category still needs to hit its stride. We expect many innovations in this area this year at CES, along with smartphone integration, of course.
FitBit, Microsoft Band, Misfit, Wellograph. Wearable activity trackers and heart rate monitors were a big deal at the end of 2014, and more such technology will make its appearance at CES next week. FitBit and Microsoft already have their devices out in limited numbers, but some other manufacturers should be making some announcements too. Expect the continued focus on health and connected technology to help you improve it.
More to come
The fun of CES is not knowing what is happening and the resulting surprises. I hope that we have a few of those as Mark Guim, Richard Devine, and myself head to Las Vegas to cover the event. We are, of course, powered by the whole Mobile Nations team in conjunction with Geek Beat (GeekBeat.tv) to cover all aspects of the show. Make sure you tune into iMore, Android Central, and Connectedly for their perspectives!
Likewise, are doing daily video segments from our very own CES stage (I'll be hosting some shows on Thursday), so make sure to tune in!
For now, many of us are packing and prepping for our flights, so expect it to be quiet for the next 24-hours. Starting Sunday night though, smaller off-site events commence along with some press announcements to warm things up.
Do you want all our news from CES 2015? Just bookmark: windowscentral.com/ces2015
Windows Central Newsletter
Get the best of Windows Central in in your inbox, every day!
Daniel Rubino is the Editor-in-chief of Windows Central, head reviewer, podcast co-host, and analyst. He has been covering Microsoft since 2007 when this site was called WMExperts (and later Windows Phone Central). His interests include Windows, laptops, next-gen computing, and for some reason, watches. Before all this tech stuff, he worked on a Ph.D. in linguistics, watched people sleep (for medical purposes!), and ran the projectors at movie theaters because it was fun.
No new flagship Lumia? No thankuuuuuu

It'll be announced in April (Maybe they'll acknowledge it exists on Jan 21) and released June/July. Thanks, have fun, and see ya then.

It's sad we'll probably have to wait for next late summer to get a new flagship Lumia. There's a lot of market share to be lost there

Flagship, flagship, flagship...At least use synonyms instead of
the same tired words.

Daniel we wish to see your selfie.. :P

What about Windows 10 for phones?

That's the thing I'm MOST excited abt, but heard pretty much nothing abt it...

Joe Belfiore said that he will give us more info About the Windows 10 for Phones before the Chinese new year ( before 19/2/2015 ).

you will hear ,ore about it at the end of Jan as they have already stated as well as office for wm

Ny announcement on w10 for phones?

Every non-WP user thinks the colored tiles of the WP look ugly, and it's kinda true. The start screen does not look all that good without a background/wallpaper. But when you do have a wallpaper the tiles and overall UI look stunning, especially scrolling up and down. I feel like that would win so many people over, but it's a shame Microsoft doesn't advertise the phone with a wallpaper. Cause literally everytime a Lumia commercial comes on, I hear "that's the home screen? That's so ugly" its so annoying, cause they have no idea how beautiful these phones can be.

Well I don't know what this has to do with anything in the article about CES aside from it was on Windows Central. But uh did you even read the article?

Yeah, I did actually. This doesn't exactly have shit to do with CES. BUT I'm referring to the way Microsoft advertises/shows off their phones. Which is something they're basically gonna be doing at CES.

I agree. totally. If Windows just went with a standard background and static icons like ios and android, more people would at least look at it. They tried so hard to be different and it backfired. It's kind of like trying to sell hamburgers with a pretty green bun touting how its better for you(bad comparison, but you get it). Nobody cares about how healthy it may be, its so out of the norm its a turn off.Many people would buy even mid range or low-end wp8 if it looked simlar to Android becasuse the average consumer wouldn't know the difference. they all think Samsung is their operating system...lol. Then once you get the buyers apps will come and you can tinker with the aesthetics after you get the devs onboard.

I'm itching like crazy to see what they're gonna do with the WP10 user interface and all that

I really hope tiles will be interactive. I'm also hoping for an app locker

Are you crazy??? They shouldn't use 'SMART'phone at least

Dude are you high? That would be the stupidest move ever made by a company... Ever. The WP UI is by far the best of any mobile OS and only an idiot would change it just to fit in...

My interactions with people have said the exact opposite. People I've talked to loved the tile interface, but cant live without certain apps that are missing.

Yeah, aesthetics is a very subjective aspect.

I've met some people who loves the tiles and some who hate them. Not everyone is going to agree on this subject. Also, I like the start screen better without a background. I still use the mauve and steel accent colors. No background for me.

I do agree that they need to show the phone with a background. They need to show the power and beauty of transparent live tiles. I see every Samsung phone with that colorful abstract background and then we have plain colored tiles that give no indication that you can change the background.

Agree. The start screen should look in ads the best it can. And that means installing all sorts of interesting apps with beautiful tiles, transparent or not. And make the tiles transparent and put a beautiful wallpaper. I love how my start screen looks on my WP, with a multitude of apps and transparent tiles. If the WP in ads looked like this I am sure at least some people would become curious.


Why am seeing a white box (no photo) in windows central mobile app

That's the new flagship phone from Microsoft, the "Lumia NE" aka Non Existent.

Anyone rumors about anything from Nokia?

I don't think Nokia are allowed back into the Phone Market with their own devices until 2016. But they are leasing their Nokia brand to Android devices, so when they do return, we can only expect Android devices.

That's pretty much correct. It's possible to see the N1 tablet but no phones until next year, I wouldn't be surprised to see the first phone at MWC 2016.

Kinda wondering about any rumored IoT devices, watches, brand licensing, that sort of thing ?

Possibly a watch who knows.

Very unlikely that they will produce any consumer devices in the future. They will license the name, but thier focus is on cellular networking and they are killing it. Nokia is a brilliant company and always has been. The news you read about how Elop ruined them is just good marketing. Nokia took great advantage of the situation to shed an out of date business model and the people to go along with it.

I hope Razer will show of a new blade pro and project Christine.

Will be there with the mmats pro audio team flying in from Florida can't wait ! We now the saying .what happens in Vegas and up on the web ;)

Well we are all waiting for Jan 21st, to discover if Microosft really do have any product development that s still relevant to consumers. Persoanlly it looks like a major ask for Microsoft to turn evevrything around in 9 months with Windows 10 [Mobile] As to CES, we can expect 'Android Everywhere', even in cars, IoTdevices and Smart TVs will all now adopt Android. Its a no brainer to adopt the Android platform for consumer devices. Which is why Microsoft have no option, but to provide Android hosting in Windows 10.

Well the media eats Android up so even if MS presented something similar, I don't think they'd get the attention they want. Hence events like build. But I really hope win 10 actually makes it everywhere. Looks like that's the direction it is supposed to be heading, but manufacturers and OEMs need to pick it up. I guess only time will tell.

Windows Phone 10 PFD ? ;)

Can we please get Android central, iMore apps here in wp

I really don't think there will be anything to get excited about. Microsoft Lumia brand is now more of a lower to middle brand now.

a side show Venue for Microsoft at Vegas during CES-Damn they could have had a little booth there with an Interview area. I guess they want to be like Apple. they should be at CES at least to tell people that Micrsoft is moving ahead in key areas.The qusetion is will any Press attend their side show event and will there be any thing worth hearing from Microsoft ?

The whole point of having it in Vegas is so they keep away from CES for not wanting to make any major announcements but press will visit while they're there for CES; and they do. Keep in mind, even though WP may not be huge, MS is an enormous company and press would be crazy to miss coverage on their products, be it positive or negative. Either way, I think they want to keep a low profile so they can keep questions to a minimum and for more details to be unveiled at their event on January 21, build and (for hardware) MWC.

Well we're going to see Microsoft, so that's all that really matters round here!

looking forward to seeing whats new. No MS, no problem. Just want to see new tech and products

What to expect from Microsoft?! Absofuckinglutly nothing!! What a surprise
!!

My Lumia 930 is still new so, I'm ok wit out flagship for now. Maybe on //build 2015.

Of course it's in Vegas. If this event were held in Pittsburgh, who would go?

You'd be surprised. IFA is held in Berlin and people come from the world over to that in similar numbers to CES. We go where the events are wherever they're held ;) (BTW I LOVE Berlin. So don't take that as me hating on it. Just pointing out it's something not in Vegas!)

Berlin is NOT Pittsburgh.

I too have been leaning toward the i6+. Hope Windows Phone 10 or whatever the name is teased a bit more...
http://www.zdnet.com/article/how-verizon-convinced-me-to-give-up-my-wind...

Awesome I'll see you guys at the show with my 1520, MS Band and a crappy ole iphone 4 in tow. Why the iPhone? CES does not have a WP app.... And the show is so friggin big you need a map... Hence the iPhone. Come on CES ios and android only are so 2014!

Off topic, but I'm at Best Buy & they have a big WP display with 4 phones. First time I've ever seen them at BB which I think is great news. Saw a couple on a 1520 & they were blown away...never even heard of it.

Please send a tip to the writers instead of spamming here.

The CESLive broadcasts will be available online, yes. Keep an eye out for them on the Mobile Nations sites. CES itself is an enormous event. Some manufacturers will stream their individual press conferences, but these are usually away from the show floor.

I wont hold my breathe for the MS products at CES. I'm starting to lose faith

So many people ready to move away from WP. Win10 better be groundbreaking or they are going to be losing even more customers

meh I don't think the new surface pro 4 will use broadwell. Maybe a smaller version like a cool surface pro m edition but I see Microsoft waiting out till skylark. It would make sense too but then again I could be wrong.

I am really hoping to see the 4k bluray standard and possible models and media. I just got a 65" 4k tv that looks awesome and now I just need 4k content for it !!!!​ ​ ​

No new devices , that's a good one:-) ! If we are not going to see some cool high end devices , at least two then I'm gone over to Android, plus this app gap which isn't closing up at all. Snap chat just proofs that, Microsoft is just always to slow , I hate to say it.

And then out of the smoke comes AMD and threw a bunch of new enthusiast class CPUs at everyone: "Processors, Processors, Processors for EVERYONE!" And then the crowd cheered, but in reality they were cheering without knowing what was going on. Even Intel was cheering since they finally have a competitor now. More fanfic writing at 11 :P

I hope that Microsoft in it's side show Venue at Vegas shows Windows 10 working on a Windows smrtphone. that would be a very news Worthy event. Also a previous comment put down the Windows tiles tiles. I think Microsoft should keep them because they are a great inovation. I like to draw, make models, and design things and know from personal experience and tests prove that Humans like the look of circular objects or Rectangles and squares that have rounded off corners more than than the cuurrent 90 degree 4 corners than are on Microsoft tiles. Microsoft has got to stop being hard headed and change the shape of their tiles by rounding off the 4- 90 corners of thier tiles interface to make them look more like people what like to look at. To Microsoft inteface designers this may be a dumb idea but the truth is people buy more of what looks good than what is functional. The Microsoft "Tiles" need a refreshed shape and the ability to put art work inside the tiles to make them look more attractive so people will buy more Microsoft products

Sorry but this is my option to stick with android til Microsoft do better with their platform. Posted via the Windows Central App for Android

Those moaning about no new Lumia? All Manufacturers are in a no win situation. If they bring out too many new phones, they get slagged off. Too few, the same slagging off. Look how long Apple customers had to wait for a large screen iPhone - WP and Android customers are lucky that they have a range to choose from. In the UK, people generally get high end smartphones on 2yr network contracts. I bought a SIM free/unlocked 930 for £365. I would not pay double that for a Note 4 or iPhone 6+.
Windows Central Newsletter
Thank you for signing up to Windows Central. You will receive a verification email shortly.
There was a problem. Please refresh the page and try again.