Civilization V will join Minecraft as a teaching tool for schools in 2017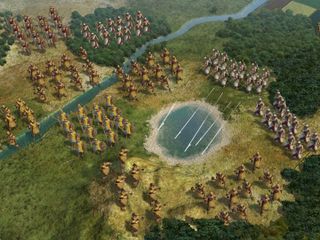 Developer Firaxis and publisher 2K Games have announced plans to release CivilizationEDU, a modified version of the turn-based historical PC strategy game Civilization V that will be used in schools as a teaching tool. CivilizationEDU will be launched in the fall of 2017. Another popular PC game, Minecraft, is already being modified as an education tool by Microsoft.
Firaxis and Take-Two are teaming up with the nonprofit education company GlassLab on CivilizationEDU. In a press release, Take-Two stated:
Microsoft is currently holding an open beta test for Minecraft Education Edition, with plans for an official launch in the fall of 2016.
Windows Central Newsletter
Get the best of Windows Central in your inbox, every day!
US lacking in basic education will introducing games to schools really help?

Yes actually.. I had a terrible time with school but games taught me more than school ever did because it was a different way of comprehending something. The Internet is the same way.

He is such a jerk like that!

It was a bug in the original Civ that was purposefully kept in.

As a Civ player, I approve this.

I hope they change the wonder building system or kids will learn that americans built the pyramids of giza and russians built the eiffel tower.

If there is anything Civ taught us is that history can be like putty in your hands and that leaders can live for thousands of years. :P Oh and that a phalanx armed with spears can still be effective even against modern tanks.

Civ out for Xbox? Always quite fancied them. Possibly better with keyboard and mouse though.

If you want to be a real man just buy Total war series.

So... We are teaching kids to be warlords?