Deadpool game is 30% off today for Xbox One owners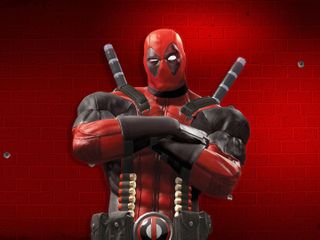 Microsoft is in day two of its year-end Xbox Countdown digital game sale, and today's daily deals include three Xbox 360 games and two Xbox One titles, including one based on a Marvel Comics character that's getting his own movie in February.
Yep, the fourth-wall breaking Merc with a Mouth, Deadpool, got an Xbox One version of its older Xbox 360 game earlier this year, and you can get it until December 24 from the Xbox Store for $34.99, a 30% discount. Here's the full list of the daily deals:
Xbox 360
Xbox One
Keep in mind that paid Xbox Live Gold members get an additional 10% discount for all games that are a part of the Xbox Countdown sale.
Source: Major Nelson
Marvel games, how about marvel vs capcom games to add backwards compatibility to the mix...

I would love that. Unfortunately, with the rights situation the way it is, I don't expect it will ever happen.

Or buy a used 360 disc for $5. (Deadpool)

Not everyone likes physical, or used.

Thats what I did! Great game BTW

At $5 or even $10 it is great, at $34 there is not enough there to justify the cost which is pumped up simply due to the upcoming movie.

The Swindle is totally worth that amount. Good looking, challenging game.

I Love Disc and used, Cheaper

I hope some marvel games for WP10 also come in future

I love Deadpool, but this game was horrible and riddled with bugs :(

Should be 70% off for Christmas sake.

The deadpool game is awesome can't stop playing it
Windows Central Newsletter
Thank you for signing up to Windows Central. You will receive a verification email shortly.
There was a problem. Please refresh the page and try again.