Dell Latitude 7400 2-in-1 review: 15 hours of battery keep this laptop going (and going)
No 14-inch business Ultrabooks can do what Dell has done with the Latitude 7400 2-in-1, making this at truly rare bird.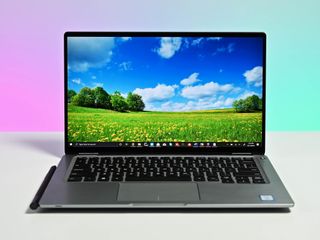 (Image credit: Windows Central)
The Dell Latitude 7400 2-in-1 may go down as one of the best, albeit heavier, 14-inch Ultrabooks for 2019. Although Dell aims this squarely at businesses, the line between enterprise and prosumer has been blurred so much that the distinction is now minimized.
So, what makes the Latitude 7400 2-in-1 so great? Solid audio, a camera that auto-locks your laptop, excellent core experience, and a battery that can go for 15 hours, to start.
Dell Latitude 7400 2-in-1
From $1,599Bottom line: The Latitude 7400 2-in-1 is built like a tank and it optional 78WHr battery gets the longest battery life of any business laptop out there. Ingenious innovations like infrared cameras that auto-lock and unlock the computer, 3D positional audio, and a great inking experience make this one of the best, most well-rounded Ultrabooks of the year.
For
Excellent low-watt full HD screen.
Good audio.
Impressive battery life.
Premium build quality.
Against
Slightly heavy.
No 2K or 4K display options.
Dell Latitude 7400 2-in-1 features
The Latitude 7400 2-in-1 has an all-metal, unibody design that is rigid and solid. The brushed metal exterior is forgiving, especially for fingerprints. Dell also uses a new dual-hinge design that many laptop makers are going for this year. Letting the display fold back now with two points of articulation lets companies ditch the typically broad display "chin," which when combined with the four-sided narrow bezel that's "25 percent thinner than the Latitude 7390 2-in-1" makes the Latitude 7400 quite the looker.
Weight starts at 2.99 lbs (1.3 kg), but that's for the smaller (and typical) 52Whr battery option. Power users will want to grab the significantly larger 78Whr battery, which bumps the weight to 3.3 lbs (1.5 kg).
Swipe to scroll horizontally
Category
Spec
Display
14-inch FHD (1920x 1080)
Touch, anti-reflective, anti-smudge
Low-watt
Corning Gorilla Glass 5
Processor
Intel Core i5-8265U
Intel Core i5-8365U
Intel Core i7-8665U
Graphics
Intel UHD 620
RAM
8GB or 16GB LPDDR3
Storage
256GB, 512GB, 1TB, or 2TB PCIe SSD
Ports
Two USB-C Thunderbolt 3
Two USB-A, 3.1 Gen1 (with power share)
HDMI 1.4
uSD Reader
Camera
720P Windows Hello IR camera
Speaker
Dual, bottom
MaxxWave
Wireless
Intel Dual Band Wireless AC 9560 (802.11ac) 2x2
Qualcomm Snapdragon X20 LTE (optional)
Battery
52 WHr
78WHr
USB-C Rapid Charge
65W or 90W charger
Dimensions
0.34 to 0.59 in x 12.59 in x 7.87 in (8.53 to 14.89 mm x 320 mm x 200 mm)
Weight
Starting at 2.99 lbs (1.3 kg)
Availability
Now
Price
Starting at $1,599.99
Dell used a new low-watt full HD display. The screen can peak at around 300 nits of brightness, which is the sweet spot for good display experience. It does, however, fall short compared to newer HDR 400 displays that can range up to 500 nits of brightness. But with only around one watt of power needed (versus two) and combined with that 78Whr battery, Dell can push battery life to new limits.
Being a 2-in-1, the Latitude 7400 can easily convert to a 14-inch tablet or be used in presentation mode, or even just be used to watch movies on an airplane. There is an optional $99 Dell dual-protocol pen for inking that can stick to the side of the 7400 using magnets.
For CPUs options, Dell lets users configure with Intel Core i5-8265U, Core i5-8365U, or Core i7-8665U 15-watt mobile processors. Those are brand new from Intel, making these some of the first laptops to have them.
RAM is configurable up to 16GB with up to 2GB of PCIe NVMe solid-state drive (SSD) and an optional Qualcomm Snapdragon X20 LTE for always-connected abilities. Dell finds the sweet spot for ports with two USB Type-A (3.1) and two USB Type-C, both of which are Thunderbolt 3 and can be used for charging. A full HDMI 1.4 port along with microSD and headphone jack round out the rest with the SIM card tray built-in for optional LTE hardware.
Latitude 7400 2-in-1 low-power display gets high marks
The Latitude's 14-inch full HD display is nothing earth-shattering, especially when compared to the boon of OLED options these days or even HDR-panels like on the Lenovo IdeaPad S940. However, it does bring some unique features, including being a low-watt option, which sips battery life compared to many other laptop screens. Low Power Display Technology (LPDT) is a project by Intel, Sharp, and Innolux designed to halve the amount of power a typical screen draws from the battery. Dropping from two watts to one may not seem like a lot, but when your screen is responsible for a quarter of active battery life, that reduction adds hours back. When combined with a large internal battery, it is no wonder why the Latitude 7400 2-in-1 does so well for longevity.
This screen, though, is no slouch either. Brightness is just shy of 300 nits, which is good enough for everyday use without it ever feeling dim. Color accuracy is exceptional with 100 percent sRGB and 77 percent AdobeRGB – both very respectable numbers for a non-media focused laptop. Gamut and color accuracy are well above average, making this and excellent display, even if it's only 1920 x 1080 in resolution.
The Latitude 7400 2-in-1 also supports inking with the optional $95 Dell Premium Active Pen (PN579X). The pen is excellent with multi-protocol AES 2 support and strong magnets for attaching to the Latitude.
Protecting the screen is Corning Gorilla Glass 5, which is also anti-smudge and anti-glare (though still technically glossy, not matte).
Latitude 7400 2-in-1 camera detects your presence
One potential killer-feature for the Latitude 7400 2-in-1: ExpressSign-In. This laptop is the first commercial one with a proximity sensor enabled with Intel Context Sensing Technology. That hardware "senses when you're near and wakes your PC from sleep to log you in with facial recognition instantly. It also detects when you walk away and locks." The ExpressSign-In software can be set anywhere from one to three minutes to auto-lock the laptop when it does not detect you. When it is locked, the display turns off to save power, but the infrared (IR) lenses stay active. When the system sees you have returned, it powers back on and unlocks, all hands-free.
Such a system sounds ripe for constant failures, but the technology worked flawlessly in my time with it. It is remarkable to see a PC reacting to your presence, and it's clear Intel and Dell are not pushing this out too soon. Once you get used to the convenience, you'll never want to live without ExpressSign-In.
For those concerned with privacy, there should be little worry. The software is not enabled by default and is a simple app that can be removed. The web camera, however, falls into the still basic range of laptop offerings; it gets the job done and is better than average but falls short of Microsoft's Surface cameras.
Latitude 7400 2-in-1 keyboard, trackpad, and audio
Dell used a no-frills keyboard for the Latitude. I find the chicklet style accommodating to fast typing, though the look of it is dull. Typing feels good, though. The inclusion of full-sized arrow keys is also a nice touch, and the recessed design keeps the keys from touching the display when closed. The two-stage backlight works well and makes typing in low light areas a breeze. The trackpad is also a good size with decent clicking, smooth glass texture, and Microsoft Precision drivers. There is a very slight rattle when clicking from the trackpad mechanism, but this is nitpicking.
Audio is typically Dell's worst-performing area, but the dual speakers are loud, crisp, bright, and vibrant. While they still do not compare to quad-speaker systems or Microsoft's Surface line, they are much better than average. The speakers are on the bottom edge of the laptop, which keeps audio consistent when transforming to a tablet or presentation mode. Additional top-firing speakers would have been excellent, but there's no reason to ding this laptop for the lack of them.
The Maxxwave software is also smart with an option to use the web camera to detect head position to shape the sound profile. However, this tech, which Maxxwave dubs WAVE Nx, does not work with proper Universal Windows Platform (UWP) apps from the Microsoft Store, so its usefulness is somewhat diminished.
Latitude 7400 2-in-1 is a power and battery champ
The Intel Core i7-8665U in our review unit is one of the newest 8th Generation U-series processors. Performance is quite good and falls in line with expectations. Those looking to save some money can opt for one of two Core i5 processors, which are also excellent.
While it would have been nice to see a discrete NVIDIA GeForce MX150 or MX250 option for a graphics boost, the Intel UHD 620 GPU gets the job done without taking a hit on the battery.
CPU
Geekbench 4.0 Benchmarks (higher is better)
Swipe to scroll horizontally
| Device | CPU | Single core | Multi core |
| --- | --- | --- | --- |
| Dell Latitude 7400 2-in-1 | Core i7-8665U | 5,469 | 15,800 |
| Lenovo IdeaPad S940 | Core i7-8565U | 5,101 | 14,089 |
| Huawei MateBook 14 | Core i7-8565U | 5,327 | 17,522 |
| Huawei MateBook X Pro (new) | Core i7-8565U | 5,192 | 16,757 |
| Huawei MateBook 13 | Core i7-8565U | 5,336 | 17,062 |
| HP EliteBook x360 1040G5 | Core i7-8565U | 4,928 | 13,524 |
| HP Spectre x360 13t | Core i7-8565U | 5,056 | 14,767 |
| Surface Laptop 2 | Core i5-8250U | 4,203 | 13,233 |
| LG gram 14 2-in-1 | Core i7-8565U | 4,829 | 13,889 |
| Lenovo Yoga C930 | Core i7-8550U | 4,787 | 15,028 |
| Dell XPS 13 (9370) | Core i7-8550U | 4,681 | 14,816 |
SSD
CrystalDiskMark (higher is better)
Swipe to scroll horizontally
| Device | Read | Write |
| --- | --- | --- |
| Dell Latitude 7400 2-in-1 | 3,110 MB/s | 2,825 MB/s |
| Lenovo IdeaPad S940 | 3,383 MB/s | 1,979 MB/s |
| Huawei MateBook 14 | 3,470 MB/s | 1,920 MB/s |
| Huawei MateBook X Pro (new) | 3,416 MB/s | 2,779 MB/s |
| Huawei MateBook 13 | 3,436 MB/s | 2,553 MB/s |
| HP Spectre x360 13t | 3,085 MB/s | 1,182 MB/s |
| LG gram 14 2-in-1 | 558.1 MB/s | 523.1 MB/s |
| Lenovo Yoga C930 | 2,596 MB/s | 806 MB/s |
| Lenovo IdeaPad 730S | 3,450 MB/s | 1,463 MB/s |
| Lenovo Yoga C630 | 791 MB/s | 220 MB/s |
| ASUS ZenBook 15 | 1,725 MB/s | 1,447 MB/s |
.
For storage performance, we had a 512GB SSD that pulled in a very healthy 3,110 MB/s for read and 2,825MB/s for write, making this one of the better-performing solutions in this category.
But really where the Latitude 7400 2-in-1 shines is battery life. We tested the 78WHr battery ($21 more), which is exceptionally massive for this class of laptop, which typically ships with a 52WHr. Dell claims over 24 hours of video playback, but for real-world usage we saw closer to 13 hour to 15 hours, which is still crazy.
When combined with the 90-watt charger ($14 more), users can recharge up to 80 percent of the battery in an hour. If you need even more power, Dell's 65WHr PW7018LC Notebook Power Bank Plus can top you off when traveling.
All of that performance and battery tech place the Latitude 7400 2-in-1 a league of its own for productivity-based laptops.
Dell Latitude 7400 2-in-1 bottom line
Dell did an outstanding job with the Latitude 7400 2-in-1, and it is easy to recommend even if it is pricey. Our review unit with a Core i7, 78WHr battery, 90-watt charger, Dell pen, 16GB of RAM, and 512GB of storage tops off around $2,700. Toss in some other extras like the excellent $330 Dell Thunderbolt Dock (WD19TB) and a display, and you can see just how expensive things can get.
But few – if any – 14-inch Ultrabooks with this precise engineering, robust hardware, and flexibility in function can also claim to have the longest battery life. The option for a 78WHr battery, when combined with a low-wattage display, is an outstanding combination for road warriors, especially if you opt for 4G LTE (+$140). All this combined with strong fundamentals (typing, screen quality, trackpad, and audio) make the Latitude 7400 2-in-1 one of the best Ultrabooks on the market.
Areas for future improvement would be a switch to a slightly taller 16:10 aspect for the display, a better trackpad, and two extra speakers on the top deck. All said, I have found it difficult to put this laptop down since day one.
A tank that lasts all day
Dell Latitude 7400 2-in-1
Excellent battery, super adaptive

Dell's revamped Latitude 7400 2-in-1 for 2019 leads the pack for 14-inch Ultrabooks and overall battery life. Combined with an excellent keyboard, reliable performance, quality display with inking, and slick-looking hardware, this laptop is one of our favorites, though it's expensive.
Get the Windows Central Newsletter
All the latest news, reviews, and guides for Windows and Xbox diehards.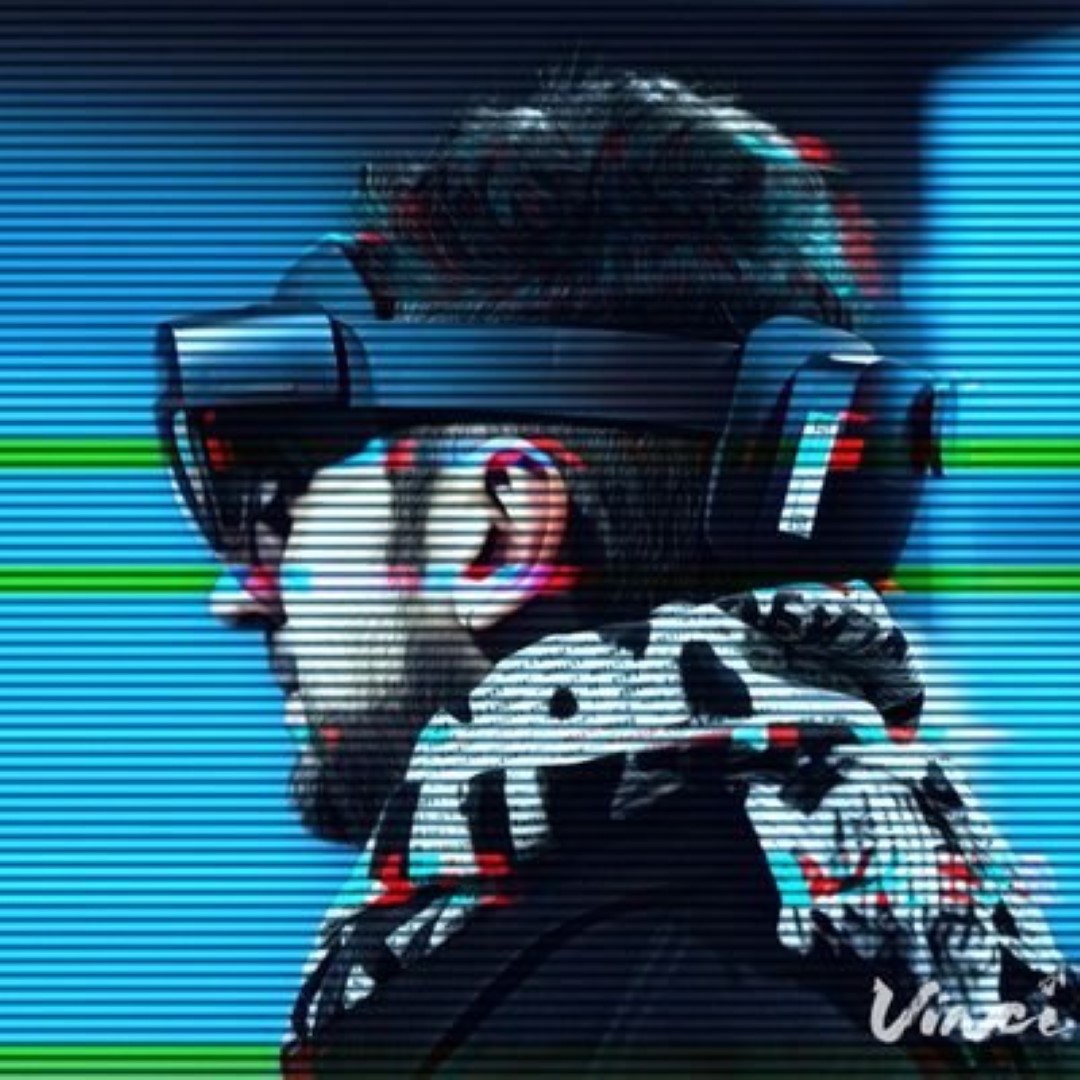 Daniel Rubino is the Editor-in-chief of Windows Central, head reviewer, podcast co-host, and analyst. He has been covering Microsoft since 2007 when this site was called WMExperts (and later Windows Phone Central). His interests include Windows, laptops, next-gen computing, and for some reason, watches. Before all this tech stuff, he worked on a Ph.D. in linguistics, watched people sleep (for medical purposes!), and ran the projectors at movie theaters because it was fun.