Lenovo IdeaPad S940 review: King of the Ultrabooks
The super-slim IdeaPad S940 wowed our senses but left our palms a bit sore.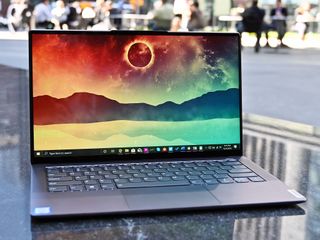 Laptop PCs are undergoing a similar transformation as smartphones, with a push towards thinner and better displays driving the latest innovations. The Lenovo IdeaPad S940 was announced at CES earlier this year initially under the Yoga brand, and it is now available to purchase. With its contoured 4K HDR display, thin body, and outstanding audio, it is easily one of the best Ultrabooks of 2019.
After spending a few weeks with the laptop, I have a good idea of what works and what may be some sore spots of this significant challenger to the Dell XPS 13.
From $1,399Bottom line: The IdeaPad S940 is a slick, media-watching machine that won't strain your shoulder when carrying it in bag. The dazzling 4K HDR display and rocking quad speakers make watching movies a delight, but the battery life is miserable, and the sharp edges make extended typing a bit uncomfortable.
For
Outstanding 4K HDR display.
Excellent Dolby Atmos quad speakers.
Small form factor for a 14-inch laptop.
Contoured display is excellent.
Against
Below average battery life.
Small keyboard deck can hurt wrists and palms.
Only USB Type-C ports.
Lenovo IdeaPad S940 features
The IdeaPad S940 is a 14-inch premium-level Ultrabook that is also one of the lightest, slimmest and leanest on the market. Its rivals in this class include the Dell XPS 13, Huawei MateBook X Pro (or MateBook 13), and Surface Laptop 2.
Its major selling points will be the best-in-class (non-touch) display, which peaks at 4K with HDR 400 (500 nits of brightness) and its quad-speaker setup powered by Dolby Atmos. It has a Microsoft Precision Touchpad, excellent – but slightly shallow – keyboard, and three USB Type-C ports (two Thunderbolt 3), along with a Windows Hello infrared camera for instant logins.
Swipe to scroll horizontally
Category
Spec
Display
13.9-inch UHD (3840 x 2400) IPS LCD, HDR400, 500-nit brightness
13.9-inch FHD (1920 x 1080) IPS LCD, Dolby Vision HDR, 400-nit brightness
Processor
Intel 8th Gen Core i5 or i7
Graphics
Intel UHD 620
RAM
8GB or 16GB LPDDR3
Storage
256GB, 512GB, or 1TB PCIe SSD
Ports
Two USB-C Thunderbolt 3, one USB-C 3.
Camera
Windows Hello IR camera
Battery
52 WHr
Up to 15 hours (FHD) or 7.5 hours (UHD)
USB-C Rapid Charge
Dimensions
12.57 in x 7.77 in x 0.48 in (319.3 mm x 197.4 mm x 12.2 mm)
Weight
Starting at 2.64 lbs (1.2 kg)
Availability
Now
Price
Starting at $1,399.99
The raison d 'être for this laptop is simple: sleek design. Lenovo is pushing boundaries to deliver a very cool looking laptop. That's not to suggest it's neutered, but when you go this thin with a 4K display there will be some compromises.
Lenovo IdeaPad S940 display and camera
Lenovo offers both a 16:9 14-inch full HD and a full 4K display panel option, but it's the 4K one that is going to get all the attention – as it should. The 4K panel is jaw-dropping, with native HDR 400 support letting you stream Netflix, Vudu, and Amazon video with high-dynamic range. That content looks fantastic, making this PC ideal for those who binge a lot of Netflix in bed or who catch movies on flights.
Lenovo says the display can hit 500-nits of brightness, but we clocked it closer to 540 nits, which is exceptionally bright for a laptop. Color accuracy is also excellent with 100 percent sRGB coverage and 86 percent Adobe RGB. The display is glossy, but not so much as to be a problem.
The display is non-touch, however, which is a letdown. To make up for it, Lenovo is touting its new curved Contour Display technology. This design means the edges of the display curve on the sides, just like modern smartphones, instead of meeting a thick, plastic bezel. The result is the bezels look even thinner, since they are sweeping away from the front, and the display feels nicer since there are no hard edges.
Lenovo also used a "reverse notch" for the front-facing web camera. Typically, laptops either keep fatter bezels to accommodate the web camera or put it below the display (or even in the keyboard deck, like Huawei). Lenovo's solution is brilliant. Not only does the camera sit in its rightful position, but there is full Windows Hello with an infrared camera.
That notch also doubles as a quick nub to open the display one-handed, making it one of the simplest but most effective innovations in years for laptop screens.
Not all is good, however, and that 720p web camera is quite possibly the worst one I have used on a modern laptop.
Lenovo IdeaPad S940 keyboard, trackpad, and audio
Lenovo is considered by many to be an expert in keyboards, and much of that prowess shines here. The S940 uses the familiar chicklet- or "smile"-style keys found in most of Lenovo's Yoga line of PCs. Key travel is on the shallow end, however. That said, it's excellent to type on it and feels quite comfortable for spacing. While deeper travel would have been preferred due to how thin this laptop is, it's forgivable.
Two-stage backlighting keeps the keys well illuminated, and since the keys are a dark grey, the contrast is excellent even in daylight.
The trackpad is big, hitting right below the spacebar and nearly touching the bottom edge. Lenovo rightly maximized space here, and it works well. The trackpad uses Microsoft Precision drivers, and the hardware is smooth, glass with no erratic behavior.
Related: What are Microsoft Precision touchpad drivers?
Image 1 of 2
My one major gripe with typing on the IdeaPad S940 is a similar one found on the Dell XPS 13 and even HP Spectre series. Because these all use 16:9 laptop displays, the bottom deck for your palms has a sudden drop off compared to something like Surface Laptop or the Huawei MateBook X Pro. That means your bottom palms are always on the metal edge of the laptop, and if you lean in, the pressure can be uncomfortable after 20 minutes or so. Because Microsoft uses a 3:2 display, it is naturally taller, which means the corresponding keyboard deck is also longer, solving this problem.
Lenovo has finally figured how to make good sounding speakers. Starting with the "all soundbar" Yoga C930, the IdeaPad S940 goes for a more traditional quad-speaker setup with two speakers on the bottom edge and two on the top deck. Working with Dolby labs on the hardware and software has resulted in some of the best speakers in an Ultrabook this thin. Music is loud, crisp, and it has excellent spatial separation. Combined with that 4K HDR display, you get one of the best media laptop experiences on the market.
Lenovo IdeaPad S940 ports, power, and performance
If there were a category for ultra Ultrabooks, the IdeaPad S940 would fit nicely. There are just three ports – all of which are USB Type-C, with two being powerful Thunderbolt 3. There's also a headphone jack. That means living the dongle-life if you want to use an old thumb drive, connect an external monitor, or plug in a mouse. Charging with the included 65-watt charger is also done through one of those Type-C ports leaving you at least two open for dongles or hubs.
Again, considering that this laptop is 12.2 mm thin (0.48 inches), this is forgivable. Lenovo has plenty of thicker laptops with a more robust port selection, but it's clear for the S940 the company was going for super slim.
Image 1 of 2
Performance from the Intel Core i7-8565U processor is on par with other laptops in this class but still behind Huawei, which use a more aggressive thermal profile with dual-fans. While the CPU here is fine, pushing 4K worth of pixels will tax the Intel HD graphics and cause occasional stutters or delays. A more reasonable configuration would be opting for a Core i5-8265U processor with just full HD graphics. But then you miss out on that stellar display.
CPU
Geekbench 4.0 Benchmarks (higher is better)
Swipe to scroll horizontally
| Device | CPU | Single core | Multi core |
| --- | --- | --- | --- |
| Lenovo IdeaPad S940 | Core i7-8565U | 5,101 | 14,089 |
| Huawei MateBook 14 | Core i7-8565U | 5,327 | 17,522 |
| Huawei MateBook X Pro (new) | Core i7-8565U | 5,192 | 16,757 |
| Huawei MateBook 13 | Core i7-8565U | 5,336 | 17,062 |
| HP EliteBook x360 1040G5 | Core i7-8565U | 4,928 | 13,524 |
| HP Spectre x360 13t | Core i7-8565U | 5,056 | 14,767 |
| Surface Laptop 2 | Core i5-8250U | 4,203 | 13,233 |
| Surface Laptop | Core i7-7660U | 4,714 | 9,535 |
| LG gram 14 2-in-1 | Core i7-8565U | 4,829 | 13,889 |
| LG gram 17 | Core i7-8565U | 5,161 | 13,370 |
| Lenovo Yoga C930 | Core i7-8550U | 4,787 | 15,028 |
| Dell XPS 13 (9370) | Core i7-8550U | 4,681 | 14,816 |
SSD
CrystalDiskMark (higher is better)
Swipe to scroll horizontally
| Device | Read | Write |
| --- | --- | --- |
| Lenovo IdeaPad S940 | 3,383 MB/s | 1,979 MB/s |
| Huawei MateBook 14 | 3,470 MB/s | 1,920 MB/s |
| Huawei MateBook X Pro (new) | 3,416 MB/s | 2,779 MB/s |
| Huawei MateBook 13 | 3,436 MB/s | 2,553 MB/s |
| HP Spectre x360 13t | 3,085 MB/s | 1,182 MB/s |
| LG gram 14 2-in-1 | 558.1 MB/s | 523.1 MB/s |
| Lenovo Yoga C930 | 2,596 MB/s | 806 MB/s |
| Lenovo Yoga 730 13 | 2,790 MB/s | 506 MB/s |
| Lenovo IdeaPad 730S | 3,450 MB/s | 1,463 MB/s |
| Lenovo Yoga C630 | 791 MB/s | 220 MB/s |
| ASUS ZenBook S | 550 MB/s | 512 MB/s |
| ASUS ZenBook 15 | 1,725 MB/s | 1,447 MB/s |
.
The 52 WHr battery is another weak spot, due again to that 500+ nit 4K display. If left at 20 percent screen brightness, which is still very intense, users can push 6.5 hours of usage. That number drops if you use the display at 50 percent or higher, because such a bright HDR screen is going to use the most power of any component, meaning you may only get five hours. Luckily, USB Type-C Rapid Charge (in power-off mode) can help.
Heat and fan noise are as expected. A laptop this thin running a Core i7 U-processor will have some audible fan noise, especially if installing a Windows Update while plugged in and on max performance settings. It's not bad fan noise – a slight whooshing, absent any high-pitched whines – and considering the overall design, it's comparable to most laptops in this class. The bottom of the computer can also get warm under the constant hammering of the CPU.
Lenovo IdeaPad S940 bottom line
Lenovo has proven with its new consumer laptops like Yoga C930 (one of my favorite laptops) and the new IdeaPad S940 that it can create real works of PC art. The S940's all-metal chassis, precision cut angles, and brilliant display design significantly push the Ultrabook category forward. Toss in outstanding quad-speakers, a brilliant 4K HDR display, curved glass for the screen, and robust industrial design, and you get what is easily one of the most beautiful looking media laptops of 2019.
All that good, though, comes at a price. If you opt for the dazzling 4K HDR display, your battery life will be one of the lowest for an Ultrabook. The fast-charging Type-C port helps make that a minor problem if you don't mind packing a charger or battery pack, but it's still not ideal.
There's also that 16:9 display, which directly affects the overall design. The IdeaPad S940 is just not very comfortable with the metal edge of the laptop digging into your palms. Ideally, Lenovo would redesign this laptop with a taller display and therefore larger palm-rest area.
Lenovo was going for more pizzazz than practical with the IdeaPad S940. It's an extreme Ultrabook – very light, super small footprint, but also excelling in media presentation. From that perspective, the IdeaPad S940 is a success and an impressive creation, as long as you can live with a few, but apparent shortcomings.
Who should buy the IdeaPad S940? Students will love the compact design and fantastic audio and display. Anyone who watches a lot of TV or movies on a laptop while traveling will also be a good fit. While users will need to stay close to an AC outlet, the IdeaPad S940 will undoubtedly turn heads at the local coffee joint.
Those looking for something a little larger, but also turns into a tablet with inking and a built-in stylus should check out Lenovo's Yoga C930. It'll deliver better battery life and more use cases, plus excellent audio. However, the display of the Yoga C930 pales in comparison to the near-perfect IdeaPad S940 screen.
While I was disappointed with the short palm rest and battery life, I applaud Lenovo's design chops and quality of materials here. The IdeaPad S940 is a clear shot at Dell's XPS 13 (and HP's aging Spectre 13t), and it mostly succeeds, while bringing a few innovations to the table. The rise of 4K HDR displays, quad speakers, and contoured display edges is a welcomed advancement in laptops, and the IdeaPad S940 is one seriously slick machine.
An ultra-Ultrabook with 4K HDR
Awesome screen, great speakers, super thin

The IdeaPad S940 brings exciting technology like contoured glass, 4K HDR display, and brilliant Dolby Atmos quad sound to one of the smallest 14-inch Ultrabooks on the market. But subpar battery life, no Type-A ports, and uncomfortable typing may be an issue for some.
Get the Windows Central Newsletter
All the latest news, reviews, and guides for Windows and Xbox diehards.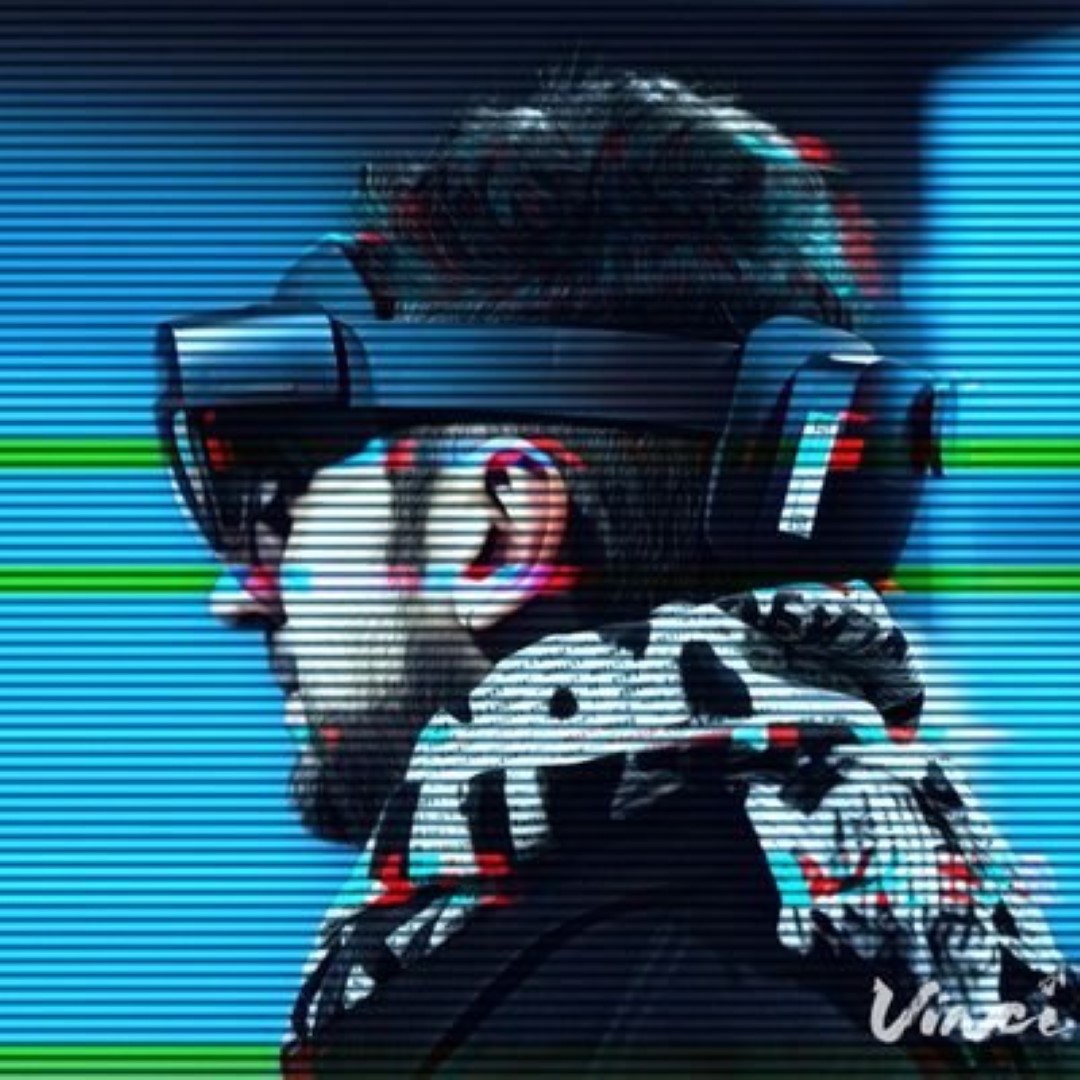 Daniel Rubino is the Editor-in-chief of Windows Central, head reviewer, podcast co-host, and analyst. He has been covering Microsoft since 2007 when this site was called WMExperts (and later Windows Phone Central). His interests include Windows, laptops, next-gen computing, and for some reason, watches. Before all this tech stuff, he worked on a Ph.D. in linguistics, watched people sleep (for medical purposes!), and ran the projectors at movie theaters because it was fun.