Dell likes Windows 8 but is still opting out of the smartphone business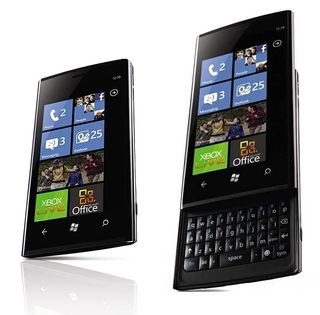 For those hoping for a sequel to the Dell Venue Pro Windows Phone, the stars don't seem to be in your favor. In a recent interview with Forbes, Michael Dell re-affirmed his companies position discontinue smartphone sales and development.
But what would it take to get Dell back into the smartphone business? When asked, Dell's response was,
While conditions may develop to see Dell re-enter the smartphone market, there's no telling what OS they would choose. On the plus side, Dell thinks Windows 8 is exciting and we can expect to see a lot of activity when Windows 8 becomes available.
Seeing that Dell is enthusiastic about Windows 8, could we eventually see a Windows Phone 8 device from Dell? Or should Dell concentrate on computers and tables, leaving the Windows Phones to others?
Source: Forbes (opens in new tab); Thanks, Tryggr, for the tip!
Windows Central Newsletter
Get the best of Windows Central in in your inbox, every day!
George is the Reviews Editor at Windows Central, concentrating on Windows 10 PC and Mobile apps. He's been a supporter of the platform since the days of Windows CE and uses his current Windows 10 Mobile phone daily to keep up with life and enjoy a game during down time.
I dont think dell is willing or able to commit the resources to fully support a smartphone. Their MO so far has been to release a phone but seemingly no one in the company's support division would know about it and getting any help becomes an exercise in frustration. And unless their device is available widely to consumers in stores and not just on their site the whole experience of owning one of their devices becomes a nightmare. If they are willing to change all that, they may succeed. Doesnt sound like they are willing to though.

As a former Dell employee that is pretty much their MO for most products. Come out with a device but never really market or support it it and then abandon it when it isn't an immediate blockbuster. Off the top of my head: TVs, wireless products, the Dell DJ, Dell Axim, phones and probably several other products that I am forgetting.

Good riddance...... If I could bean the mental midget Michael Dell in the head with this brick of a Dell Venue Not-So-Pro as a parting gift, I would.

I hope they'll still update the DVP to Tango

Dell makes tables?! Sign me up! :P

Haha, I reread that sentence in the article twice to make sure it actually said tables. I got a good laugh out of that.

Given the excitement and buzz the Venue created before the phone was even released (my recollection is it was the #1 most anticipated model for wp7), its clear there is a market for Dell in this space. The problem was the follow thru, or lack thereof...

My DVP still gets tons of compliments. Zippy and rock solid. The slide out keyboard is never used. WP keyboard is amazing.

Dell Venue PRO is a great SmartPhone, but no internet sharing? :/ I have one I like byt no internet sharing????????????????????????? WHYYYYYYYYYYYYYYYYYYYYYYYY

The smartphone business is very competitive. There is a lot of risk involved. Unless Dell can come up with a disruptive device, they're doing the right thing by staying out of the smartphone business.

Personally waiting for the new Apollo Nokia offering in December. Then this DVP will retire as the house phone, finally replacing the landline.

hmm, how exactly does one do this?

Just get a second line for some $9 from Tmobile. Or use a magicJack mobile on an atom computer then it's like $9 a year.

Would be awesome if they made a Dell Venue Pro II with an HD screen!!

I think they'll be missing a golden opportunity to bundle combinations of PC's, laptops, ultrabooks, tablets, and phones and have some sort of value-add that ties them all together. Whatever. Someone else will do it. One could say Apple is already doing it.

Dell is always trying to catch a wave. They paddle out, try to ride, fall off, get frustrated and quit. Practice makes perfect. They just don't stick with it.

The Venue Pro is my main phone, and I will be the first to say it has been the best built phone I've owned to date, from a list that includes the Blackberry Pearl, the Bold 9700, iPhone 3G and iPhone 4.
I've never used a screen protector or a case, phone goes right in my pocket, and after a year with it, there is not a single scratch on the screen.
I welcome Dell to best themselves with an Apollo version of this phone. but please lose the physical keyboard.

All I would like Dell to do is work closely with Microsoft one last time and help them release a proper WP8 upgrade for the DVP so it can go out on top....AND RE-ENABLE THE COMPASS YOU RUBES!

I hope dell eventually comes back to the mobile scene. I have a dell streak and I reallly like this device. if they can come up with proper advertising and support I believe they would fare better next time around

With the service history of Dell toward Venue Pro, they will never be like by user. If Dell fixes all the problem that venue pro, user will have more confidence on dell product. Like now, I will never get dell product anymore, solely because of bad support of DVP

Dell no vision. Venue pro could of been a huge HIT people look to Dell as a solid alternative to Apple. If Dell kept pushing the Venue line and sticked with WP7 included marketing and helped businesses addapt to the platform this could of been huge but that didn't happen.

they should definately stick to tables..lol :-P

The Venue Pro was a DISASTER.

I ordered mine (with T-Mobile service activation) from Dell, and it shipped with a SIM card. Silly me, I thought I could just put the SIM in and be ready to go -- little did I realize I had two hours of HELL calling Dell's call centers to get them to talk to T-Mobile and get the service activated.

Yep, that's right, Dell shipped me a new phone with a new line of service that HADN'T HAD THE SIM ACTIVATED!

Then there were the freezes, the Bluetooth bugs, the delayed Mango updates, etc., etc., etc.

Dell didn't have appropriate support, decent marketing, nor rapid fixes to a whole host of very serious problems. They didn't take the market seriously, and so the market didn't take them seriously.

What would be awesome is if they made the fabled Alienware X1 running WP Apollo. Just make it top shelf everything. It would kill.
Windows Central Newsletter
Thank you for signing up to Windows Central. You will receive a verification email shortly.
There was a problem. Please refresh the page and try again.