The first generation of the Dell XPS 13 was revealed in 2012 at CES and was the company's first Ultrabook. The model we're reviewing was released in 2015 and features the latest Intel Skylake processor. I spent a few weeks carrying it around with me, using it for my daily workload, and for some extracurricular use like watching Netflix, browsing Reddit, and light gaming.
What I discovered is a beautiful little machine that I enjoyed pulling out, opening, and booting up. It handled everything I threw at it work-wise and didn't complain about powering Civilization V in the evening.
Writing laptop reviews has basically come down to durability, display, size, weight, and battery life; everything after that is customizable. We break things down in terms of design, function, and performance in this review of the Dell XPS 13.
Pros
InfinityEdge display is beautiful
Lightweight, compact design
Lack of bloatware
Cons
Carbon fiber body picks up oil and smudges
Microsoft touchpad is finicky
Some people may not like the webcam placement
Design
Most people will say that the manufacturer matters most when shopping for a laptop, but what they're really getting at, whether they realize it or not, is durability. Dell has always been very near the top of the PC racket — their Business & Enterprise line was widely regarded as bulletproof by users, and many companies still use them today because of their durability and excellent Dell support system.
This particular model traveled around with Daniel Rubino for about a year before arriving at my desk, but you wouldn't know it by looking at it. Its aluminum outer chassis was free of scratches, and the carbon fiber inside was, if not smudged by hands, in mint condition. When sitting on my lap, it's clear the aluminum body is doing its job as a heat-sink. The laptop took a long time to become noticeably hot, and even then it was not an uncomfortable temperature.
The outer lid is strictly aluminum, other than a small Dell logo emblazoned on it — and no, it doesn't light up. The bottom of the main body has two long rubber bumpers that give the laptop a bit of forward tilt and a lot of grip when placed on a smooth surface. The vents are unobtrusive and small, and a streamlined aluminum cover hides your personal XPS' model information.
One thing that bugged me about the design of the body was, when opening the lid in my lap, a tendency to pinch the tops of my legs. While it is something I eventually became used to avoiding after a few times, it's still one of the small downsides to the body's overall design.
The inside of the XPS 13 is made up of a carbon fiber that Dell says is similar to what high-performance cars and bikes use. I don't know much about the construction of expensive autos, but I do know the XPS 13 has a smooth inner surface that is comfortable to rest your palms on. As opposed to aluminum interiors, this carbon fiber doesn't get hot to touch and doesn't easily scratch and it gives the laptop a waffled design that looks rugged and stylish at the same time.
One downside of the carbon fiber interior is how smudged it got from regular use; ditto with the touchpad and keyboard. A microfiber cloth and some cleaning solution took care of the smudging, but honestly, it looked like I used it as a plate for fried chicken.
When opening this laptop, the first thing you notice is the display — it's unavoidable. The 13.3-inch touchscreen looks enormous because of the 5.2mm border, and the 3200x1800 resolution is stunning at this size. I was initially concerned with carefully opening the lid because it seemed so delicate, but I soon learned the truth. Although the lid is thin and the display has a thin border, there is essentially no bend when opening from a top corner. The webcam is located in the bottom left corner of the display due to size constraints at the top, so you might find it weird to see yourself from that angle, but it's the price you pay for such a thin bezel.
This thing is designed for mobility — its body is 15mm thick and weighs 2.8 pounds. It fit easily in my small backpack, and, when I pulled it out on the bus, I didn't have to share the lap of a fellow passenger. It's also designed for style — the aluminum body contrasts with the carbon fiber interior in a way that makes me want to show it off.
Function
What I appreciate most about the XPS 13 is the keyboard, likely due to the larger-than-normal typing needs I require every day. Small laptop keyboards sometimes try to tie your fingers together with a combination of key spacing and overall size, but I experienced none of this. I didn't notice much of a learning curve and was typing away at my usual speed within minutes; 80 wpm with no errors was achieved the first time I did a typing test.
The keys are easy to depress and have a bit of spring to them when they're pushed all the way; they're really nice and easy to use. The keyboard is backlit with three levels of brightness to choose from for when you're working after-hours or for when you're on a late-night internet bender. The backlight even dims to nothing when you stop touching the laptop so you don't see the glare in the screen. It's these little things that make the XPS 13 a joy to use.
I don't usually go in for touchscreens — blame it on a childhood of mice and keyboards — but I found myself using it here and there. It was responsive and accurate, but I don't know if it's worth an extra $500. Brightness? On a car trip there was sun streaming directly onto the monitor; I had nowhere to go. It was plenty bright for writing and reading, and, since it's an IPS panel, there was no trouble seeing at weird angles. For you multi-taskers out there, note that the display is wide enough and has a high enough resolution for multiple windows at once.
The least impressive part of this laptop is easily the Microsoft-made touchpad. It is designed for pinch-to-zoom function (which is useful), but sometimes doesn't work when you want it to. At other times it resizes the content when you're simply navigating a webpage. Text highlighting often goes wild when removing your fingers from the touchpad, resulting in additional time spent going back and attempting again. Maybe it's me; maybe it's Microsoft.
Speakers on most 13-inch laptops leave something to be desired, and the XPS 13's speakers are no different. Although they're suitable for personal listening while in your lap or in front of you on your desk, don't attempt to DJ a party. They sound, at high volume, hollow and lacking in bass. Plug headphones or external speakers into the 3.5mm jack for best sound.
I was pleased to see that this 13-inch laptop didn't take the same route as the 13-inch MacBook when it comes to ports. Yes, there is a Thunderbolt 3 USB-C, but there's also 2 USB 3.0 ports and a full-sized SD card slot. Lack of an Ethernet port might be distressing for some people, but there is an 802.11ac network adapter. While this might not be enough ports for everyone, it was more than I needed for day-to-day use.
Performance
Swipe to scroll horizontally
| Category | Dell XPS 13 9350 |
| --- | --- |
| Operating System | Windows 10 64-bit |
| Processor | Intel Core i5-6200 2.30GHz (Skylake) |
| Graphics | Intel HD 520 |
| RAM | 8GB |
| Storage | 256GB PCIe SSD |
When I received the XPS 13, I wiped it clean and re-installed Windows 10 to ensure I was getting as close to a new-laptop experience as possible. I was surprised by the lack of bloatware, as Dell was at one time notorious for the amount of useless software they loaded onto their products.
An essential part of your laptop experience is battery life. One Sunday I turned brightness to three-quarters, opened Netflix, and let Mad Men run. I began with a fully charged 56Wh battery and got about six hours of play before seeing a low battery warning. Don't forget, this model has been used for a year. Your experience with the battery might be different, but this was, as far as I'm concerned, an average uptime. Dell has placed a battery-level indicator (similar to older MacBooks) on the side for easy checking — no more taking out and opening your laptop to check the battery's status.
The sixth-generation i5-6200 Skylake processor delivered decent performance with whatever I threw at it, which was mostly multiple Edge and Chrome windows open with many tabs open in each. This is more than enough processing power for the average user who isn't looking to edit HD video or game in a serious manner.
I did play Civilization V on low/medium graphics and saw an average 30fps, thanks mostly to the integrated Intel HD 520 graphics. While this isn't optimal gaming, it is still functional. As mentioned, if you're looking for a gaming laptop, this isn't it. It's more of a whisper-quiet, multi-purpose tool. Since configurations can change so much depending on what you order, I won't spend much more time here. Know that you're getting an able laptop no matter what you choose.
Configurations and pricing
Dell offers a lot of XPS 13 configurations, from Core i3 to Core i7 processors and your choice of RAM and SSDs. As far as pricing goes, an upper-echelon XPS 13 with an i7 processor, 16GB of RAM, a 512GB SSD, and a touchscreen starts at about $2,200. As mentioned, you can nix the touchscreen option to save some money. At the lower end of the spectrum, an XPS 13 with an i5 processor, no touchscreen, a 128GB SSD, and 8GB of RAM will set you back about $900. The width between prices is broad, and you can configure an option just about anywhere between.
Summary
Dell has designed a laptop that answers your demands. It's durable, the display is the first of its kind, it's lightweight and small, and you're backed by Dell's tried-and-true support. Some things, like the touchpad, will cause frustration, but nothing's perfect. Despite the shortcomings, this is a fast performer with a brilliant screen. With a starting price of around $800, we can't help but recommend the Dell XPS 13.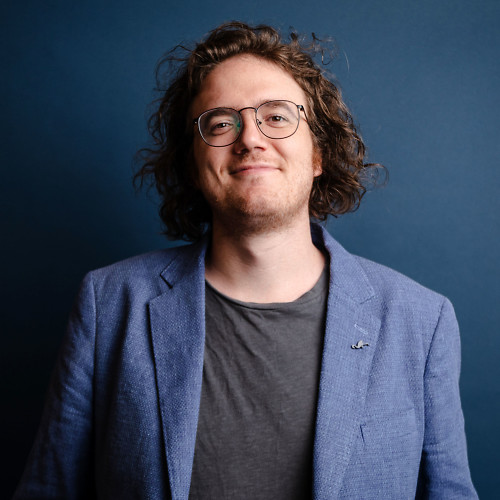 Senior Editor, Laptop Reviews
Cale Hunt is formerly a Senior Editor at Windows Central. He focuses mainly on laptop reviews, news, and accessory coverage. He's been reviewing laptops and accessories full-time since 2016, with hundreds of reviews published for Windows Central. He is an avid PC gamer and multi-platform user, and spends most of his time either tinkering with or writing about tech.