Developer Interview: Pixelbite Studios, makers of Hydro Thunder GO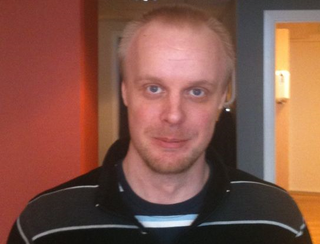 Hydro Thunder GO recently headlined Microsoft's 6 Weeks of Must Have Games promotion. As the only Windows Phone-exclusive game in the promotion's lineup, it had some big shoes to fill. Luckily the game's 3D graphics are some of the best on the platform and it controls like a dream.
When Microsoft offered to let WPCentral interview Mattias Olsson - CEO of Pixelbite, the game's developer, we jumped at the chance. We grilled him on the challenges Pixelbite faced in bringing the fan-favorite boat racing series to Windows Phone and even got to peak at some of the game's maps.
Zoom past the break for our first Xbox Live Developer Interview, complete with plenty of images.
Pixelbite is best known for its mobile racing games. What attracts your studio to the genre?
I think the most significant factor, as to why we create racing games, is tradition. The team behind Pixelbite has made racing games for over a decade now, at various studios (Atod, UDS, Warthog, Eidos Sweden), and most of us are real racing genre fans.
However, we are looking at branching out into new and exciting genres as opportunities present themselves. But without a doubt, there will be more racing titles coming from us.
How did Pixelbite get into Windows Phone development?
We had previously worked with Microsoft on Project Gotham Racing for the Zune HD. This sparked a discussion about making a game together again for the new Windows Phone 7 platform. It was a great opportunity to get the chance to develop Hydro Thunder this early on for Windows Phone.
What challenges did you face in creating a mobile version of Hydro Thunder Hurricane for Windows Phone?
The start of the production had a few bumps in the road. The platform was still under development and the availability of development kits was scarce. So the first couple of milestones we had just the emulator to work with and had to do some guessing. But, it turned out well, the transition to real hardware was smooth; the only thing I remember we had gotten wrong was the tilt-steering that was inverted left to right.
Technically the most challenging part was to get the water visuals right without the use of custom vertex of fragment shaders. It did take a few iterations to get there, but in the end we are quite happy with the result.
What features are you most proud of?
I think the artists did an amazing job on the tracks, both getting the gameplay right and designing the visuals with all the animated events. Also, the water physics and rendering ended up pretty cool; pushing the limits on what has been done so far on a mobile.
Were there any features you wanted to include that didn't make the cut?
Not really, all the features and content from our design are in there, plus some extras such as the Hydro Blaze game mode.
Did you have any contact with Vector Unit, the console version's developer, during the development process?
When Hydro Thunder: Hurricane was released we got access to Vector Unit's source materials where we reused some of the speech and boat models. Besides that, we did not have much contact.
Which of Hydro Thunder GO's 9 courses are your favorites?
It's hard to choose, but I think Thunder Park is my personal favorite. It doesn't have the most extravagant theme, but it's a difficult track to really master. There is always some new way you can polish and improve your lap times.
Hydro Blaze is a new mode exclusive to Hydro Thunder GO. Can you tell us about the inspiration for this mode? Why is it separate from the Race and Time Attack Modes? And finally, does the Blaze track on forever or is there an end to it?
This game mode was added to the design near the end of production. We wanted some kind of extra reward for the player when "completing" the game. Just adding another unlockable boat wasn't enough. So, Hydro Blaze was hatched.
Hydro Blaze was inspired by classic games such as Trailblazer (C64) and Kosmonaut (PC). The basic game mechanics (racing and jumping) were similar and having to collect Boosters to be able to jump was a nice twist.
There is rumored to be an end to the Hydro Blaze track, but it would be how you got there that counts.
Hydro Thunder GO features friends leaderboards for every track. Did you consider implementing global leaderboards as well?
When we developed Hydro Thunder GO, there were only friends leaderboards available. I have not followed the development there lately, but if it is something that is supported now or will be in the future it might be added in a title update.
Some users are reporting frame rate issues when playing Hydro Thunder GO on certain devices, though we haven't run into problems ourselves. Is this being investigated?
This isn't something we have run into either, but we will look into this and any other issues that are reported.
The Golden Delicious Achievement's description reads, "Earn a Gold trophy or better on all stages." However, the Achievement only unlocks if a player earns all Golds while using Expert-class boats. Is the Expert requirement intentional even though it's not mentioned in the Achievement description?
This is a known issue which will be addressed in the first title update. It is the text that is inaccurate and should read "Earn a Gold trophy on all stages with an Expert boat."
Pixelbite developed Project Gotham Racing: Ferrari Edition for Zune devices. Is there a chance you'll be porting it or a new PGR game to Windows Phone?
There is definitely a chance, but no concrete plans at the moment. PGR was a fun project to develop and would be a perfect fit for Windows Phone.
Do you have any other upcoming Windows Phone projects?
Windows Phone has huge potentials and we hope to bring more games to the platform, both based on our own and external IPs. Though, we don't have any announcements to make as of yet.
That concludes our interview, racing fans. Hydro Thunder GO costs $4.99 and there is a free trial. Put your pedal to the metal and get it here (Zune link) on the Marketplace.
Get the Windows Central Newsletter
All the latest news, reviews, and guides for Windows and Xbox diehards.
Paul Acevedo is the Games Editor at Windows Central. A lifelong gamer, he has written about videogames for over 15 years and reviewed over 350 games for our site. Follow him on Twitter @PaulRAcevedo. Don't hate. Appreciate!