Disney Hidden Worlds comes to Windows Phone and Windows 8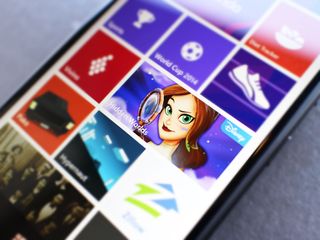 Does Disney ever sleep? The company has been releasing mobile games for Windows Phone and Windows 8 at an ever increasing rate. It feels like just it was just ten days ago that their newest game Words of Wonder hit the Windows Phone Store and Window Store (it was). Today we're getting another Disney treat for both of our favorite platforms. Ready to play Disney Hidden Worlds?
Head into the Windows Phone Store and Windows Store and you'll find Disney Hidden Worlds available for you to play. It's a free game that's supported by in-app purchases that range in price from $0.99 to $99.99 (Insane right?).
Here are some of the highlights and features you can look forward to inside Disney Hidden Worlds:
Hidden Object scenes based on Beauty and the Beast, Tangled, and Aladdin!
Regular content updates to add even more classic Disney movie scenes!
Download now and play in your choice of English, Chinese, French, German, Italian, Japanese, Korean, Portuguese, Russian and Spanish.
Find over 50 hidden objects in each timeless Disney movie moment.
Multiple gameplay modes including Hidden Object and Find the Detail.
Difficulty increases as you replay each scene. Use hints to find hard-to-spot objects!
Re-live the magic of your favorite Disney Films as you restore dozens of interactive Disney Kingdoms.
Get to know Chrona and the Inklings as you work together to defeat a brand new Disney villain!
We'll have a full review and hands-on up later. In the meantime, take the game for a spin and let us know what you think. Another winner for the kids in your life?
Thanks for the tip Dan!
Windows Central Newsletter
Get the best of Windows Central in your inbox, every day!
As insane as it is, somebody must be buying the $99 IAPs because they keep putting them in every game. That aside, glad to see Disney's unrelenting support for Microsoft's platforms.

Someone might be but my guess is they are just as likely there to make multiple $.99 purchases seem like a deal.

Don't know what value does $99 have in your country... But here in India you can have a Delicious lunch treat for upto 10 guys for this amount...

Yikes! It's been raining games this month! Go Disney ;)

Yeah, they really support WP.

Quick question, has this been in iOS and Android for a span of time or is it released to WP at the same time as it was with the other two?

It is on IOS and Android for quite some time... On IOS the last update came out on 21 April 2014 and for Android was 16 April 2014

Good question. It looks like this game hit iOS/Android in late December of 2013.

Haahaa on an very unrelated note, XBox Music has totally crushed Google Access Music in the T-Mobile poll. Way to freaking go WP Central!!!!

Nice to see loyal big-name supporters on Windows Phone! I'm addicted to Toy Story: Smash it! :D

Ill Try This Later.. Then Later for the Kids. :-D

Thank you so much Disney for the support ❤

are these even out for IOS or are they simply favoring WP?

As Sam says, this games was with iOS and Android late December 2013

Games from kabam are also coming. The game gap closes. Even many new devs are now considering wp coz or 8.1 popularity

Well Disney can keep this one. Crashed after 1 scene and all white screens after that.

If you've got kids, put the app in "Kids Corner" and run it from there; no IAPs in KC :).

Facebook not working? Keeps kicking me back to start screen !

I guess no one else has problem with it finding your WiFi? It says it can't, but everything else can. So it can't get past 12% loaded.

Same here gets stuck at 12% then days no WiFi, same problem on win 8.1 desktop version too

please make it available for wp7.8...Developers are concentrating on developing apps for wp8 .what about wp7.8?? We too need updates we too need apps.these apps are good to use .. we bought our phones at high costs yet we aren't getting any good apps for wp7.8..we are suffering even after spending lots of money on phones(wp7.8)..please make good apps like these availible on wp7.8.