E3 2018 Xbox predictions: Everything we expect to see from Microsoft
By Jez Corden last updated
It's that time again. E3 2018 is almost upon us, which means tons of new games and announcements.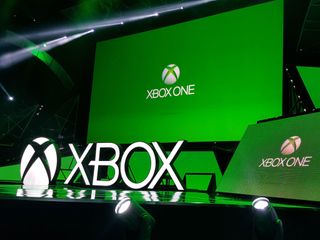 It's that time of year again. E3 2018 is almost upon us, promising tons of new games, new platform announcements, and new hardware. But what does E3 2018 mean for Xbox and Microsoft this June 10th?
All E3 2018 news on Windows Central
While the Xbox division is doing extremely well, E3 is an opportunity for Microsoft to address media and fan criticisms. Many will be wondering if the Xbox team will seek to dispel claims that the company isn't investing in first-party games as much as it could (or should) be. We also have the specter of an evolving game industry lurking in the background, where service-type games like Fortnite, and service-oriented companies like TenCent, are starting to dominate the industry. Amazon and other large tech companies are also exploring ways to disrupt the industry, in a world where Microsoft control gaming on its own, largest platform, Windows PC.
E3 2018 could be a bit of a weird one for Microsoft, as the company shifts strategy following the departure of former Windows chief Terry Myerson, and the elevation of the gaming division to its own seat at the leadership table. We might not see the fruits of this reorganization at E3 2018, it's simply too early. But I expect Microsoft to outline a game plan as it moves ahead, not only towards the next generation of its Xbox consoles, but the next generation of gaming technology in general.
Games, games, games
Microsoft's E3 2018 conference is reportedly two hours long, and their E3 offerings will take place at the Microsoft Theatre this year, instead of its usual venue. That means a lot of games.
I'm not expecting a huge amount of new first-party IP to appear at this year's E3. Microsoft is still probably reluctant to announce games too early, with memories of Scalebound's cancellation still relatively fresh in the core audience's mind. Hopefully, Microsoft will tease a little more of its future roadmap, and give us an update on existing products.
Expect to see Forza Horizon 4, as the franchise's annualization continues. Forza Horizon 3 is arguably Xbox's most celebrated console exclusive this generation, and Playground Games is due to launch their next title, following the franchise's two-year cycle. There's a pretty strong rumor that Playground Games is also working on a new Fable title for Microsoft, although whether or not we'll see that at E3 is pretty uncertain, it could simply be too early. But keep an eye out!
Many fans will be wondering if there will be new Crackdown 3 stuff at E3, and it's certainly a strong possibility. However, I have heard rumors from a few places that Crackdown 3 could be delayed even further, maybe even as far as 2019. Microsoft may want to reintroduce us to the game once it has seen more updates, following a mixed reception from last year's convention season. Hopefully, we'll get an update on the project's status either way. And no, it isn't cancelled.
As pertains to Gears of War, Walmart inadvertently leaked a bunch of games a few weeks ago, one of which was "Gears of War 5." I do not expect to see Gears of War 5 this early, but I have heard credible rumors that there's some sort of Gears of War spin-off in the works. Comparisons to turn-based tactical games like XCOM have been drawn too. I have no real evidence to support this, but I'm confident enough to believe it could be true.
We could also hear about the so-called "AAAA" studio Microsoft appears to be building in the SoCal area. Darrell Gallagher joined Microsoft from Crystal Dynamics earlier this year, and we should undoubtedly hear more about his role. Leading a new studio at Xbox seems to be the most obvious, particularly when you consider the previous job listings, and the fact Gallagher is LA-based.
I also expect to see more Cuphead-like ID@Xbox exclusive partnerships, particularly as ID@Xbox seems to be hitting its stride for bringing games to UWP. Hellblade and Frostpunk surprisingly hit the Windows 10 Microsoft Store for PC a few weeks back, and I've heard rumblings that more high-profile indie Steam titles could be on the way, both for console and PC. Expect another ID@Xbox showcase, showing off several games in quick succession.
For the most part, third-party will probably do the heavy lifting at E3 this year for Xbox. There are plenty of rumors circulating that CD Projekt RED's sure-fire blockbuster Cyberpunk 2077 will get its gameplay debut on Microsoft's stage, possibly closing out the show. You can expect to see various other third-party titles on the Microsoft stage too, including games with marketing deals like Metro Exodus, Code Vein, and Anthem, showcasing Xbox One X capabilities. Other games you can expect to see more of include Ori and the Will of the Wisps, Below, No Man's Sky, Age of Empires IV, Ashen, and Sea of Thieves' and State of Decay 2's summer content. We might also see some Battlefield V, Shadow of the Tomb Raider, and perhaps other new games Microsoft is partnering on from the big publishers like Ubisoft and Bethesda.
What about Halo 6? It's hard to say whether we'll see Halo 6 this year. We'll probably get a hint that Halo 6 is in development, but it'll be fairly low key. I think Microsoft could keep Halo's next big entry under wraps for that year it can truly define the conference.
I've also heard that IPs like Quantum Break and Sunset Overdrive "aren't dead," and indeed, Sunset Overdrive was recently licensed in Korea for a PC version. There are also plenty of rumors about a Perfect Dark reboot swirling around, and more Japanese titles like Nioh and Nier Automata could be making their way to Xbox, too. Maybe Microsoft will surprise us.
Xbox platform announcements
At E3 we'll likely see the new Xbox Avatars debuted for the first time, along with some of their new capabilities. The new Avatars system was built in Unity, specifically for cross-platform capabilities. Avatars will extend beyond the Xbox dashboard, into games, into Windows Mixed Reality platforms like AltSpace VR, and eventually HoloLens. Microsoft didn't invest this much into Avatars for them to simply sit on your dashboard, so expect a bigger play here.
Speaking of big plays, I still expect the Xbox "career" features to appear at E3, despite Xbox platform chief Mike Ybarra's insistence that they aren't in active development. The career system will give gamers another way to progress on Xbox Live beyond Gamerscore, which only really showcases your ability to hunt down achievements. The career features will give you a level based on the way you play, whether it's hunting achievements, or spending 99% of your time inside Fortnite.
I also expect we'll hear what Kareem Choudary's new Xbox cloud team is working on. We've heard for some time that Microsoft is working on game streaming beyond your home network, allowing you to experience your content on a broader range of devices that might not meet hardware requirements for them to run locally. It might still be too early for that to get its big debut, but it's certainly a possibility.
Xbox Game Pass will also be a big feature at this year's E3. Microsoft may be looking to rope big third-party titles into the program too, similarly to how Netflix makes deals with some of the big networks to boost its subscriber count. I've also heard about the possibility of Xbox Game Pass extending to other devices too, beyond Xbox and PC, which could form part of the cloud streaming play.
Expect new features for Mixer to get announced during the E3 week too, and possibly enhancements to some of Microsoft's more neglected entertainment features, like Movies & TV. I've heard from a couple of places that Movies & TV could finally be getting mobile apps for non-Windows platforms, but that doesn't seem like something they'll announce at E3. I've also heard that Microsoft is working with Amazon on integration between Xbox and Amazon Echo devices, replacing the voice-enabled interactions from Kinect. The fact that ex-Xbox Console Marketing Director Albert Penello recently joined Amazon's Echo team speaks to interesting possibilities for partnerships there.
New hardware?
I have heard there will be new hardware at E3 2018 this year, but don't expect new consoles or anything like that.
Part of Microsoft's cloud streaming play could be to showcase how it runs on mobile devices, maybe even Nintendo Switch or streaming sticks. We heard Microsoft was previously working on some sort of Xbox streaming stick, and with cloud streaming on the horizon, this tech could make more sense now than it did previously.
Expect the Xbox Elite V2 controller to get a debut, alongside another showcase of the excellent Xbox Adaptive controller for accessibility needs. We might hear more about efforts Redmond is making in that space, too.
I'm not expecting a huge amount on the hardware front, but Microsoft's engineering and accessories teams are world-class and could certainly surprise us.
A relatively low-key affair?
With the Xbox One X out of the door, this year's E3 will probably be a bit of a low key affair for Microsoft. While the company is investing in new games, it could be a while before we hear more about them.
As we head towards the "Xbox Two," you should expect this year's E3 to set the tone for the next few years of Xbox strategy. Previously, Xbox head Phil Spencer answered to Windows & Devices lead Terry Myerson, but as of last summer, Spencer and the gaming division was promoted to the senior leadership table, answering directly to CEO Satya Nadella.
Spencer is now truly leading Xbox as its own entity, rather than a subsection of the Windows operation. Truly epic times are ahead for Xbox fans, but E3 2018 might just be too early for the really good stuff. Still, there will be tons of new games and features to look forward to, and it should be an exciting show.
Jez Corden is a Senior Editor for Windows Central, focusing primarily on all things Xbox and gaming. Jez is known for breaking exclusive news and analysis as relates to the Microsoft ecosystem while being powered by caffeine. Follow on Twitter @JezCorden and listen to his Xbox Two podcast, all about, you guessed it, Xbox!
Thanks for reading all, what are your big hopes for Xbox's E3 this year?

Do cover more than Microsoft and Xbox content, whatever happened to PC master race?

I talked about PC stuff in this article, did ye read it? Xbox is more than consoles.

I'd really like to hear more about the upcoming Age of Empires title. Been so long since a major title in that series, and it's been very quiet since they announced it.

Yes AoE 4 and AoE 2 DE. And both release on Xbox one with mouse and keyboard support.

As long as they don't focus on controller support.

VR support for Xbox X!!! That's all I want from this E3

Think it's too early. They want wireless headsets first.

Perfect Dark Reboot
Lost Odyssey 2 (unrealistic, I know)
Microsoft announces they are bringing back older IPs like Mechassault, Metal Wolf Chaos, etc.
Microsoft announces Parasite Eve Reboot as part of Play Anywhere
Halo 6 Trailer with 2019 release
List of more games going to be supported for the X like Prey, etc.
Halo Reach Anniversary
New Tenchu game (exclusive)
Master Chief Collection update release date w/ Play Anywhere support
Metal Wolf Chaos added to BC
Dino Crisis Reboot
Otogi Reboot
Kotor Remake
Crazy Taxi 4
Phantasy Star Online 2
New servers and support for 360 multiplayer for games on BC.

You warmed my heart mentioning PSO2. I doubt it but they need to make it happen.

I am hoping for WMR support for xbox. Don't care when it's gonna launch. Just announce it this year MS.

Last year's microsoft e3 was extremely underwhelming. I expect the same this year. Microsoft dug itself a huge hole so getting out of it will take many years

Haha this seems like been there done that. Last year's predictions were also similar like games games games and we got a bunch of indie titles. Also this epic times are ahead reminds me of windows phone predictions and we know how these ended up. I really like Xbox and I want it to succeed but I would lower my expectations for the short time period ahead of us.

It wouldn't surprise me if xbox didn't go the way of windows phone. It is looking really bleak. I don't think they can wait a year or two for exclusives unless the goal is to kill the Xbox brand and go the of Sega and just do software.

You clearly haven't been looking at their revenue numbers. Xbox isn't in danger of anything happening to it anytime soon, they're doing really well.

I hope that Phil sticks to his guns and not until it is wireless. Besides, the majority of gamers on the Xbox One would not be able to use a VR system. The Xbox One is a little too weak on the GPU to support any good experience. Just look at PSVR on the PS4 base unit it is barely acceptable with a more powerful GPU (and games suffer for it). Only those with an X will be the focus of any VR/MR that may arrive, I think Microsoft would be smart to wait until they have a new console in a few years or at least a device that will last longer than a few years. Right now Microsoft is developing and enhancing their current VR tech and sharing it with OEMs for the PC. VR is the wild west. Let the cowboys shoot it out in the VR saloon and when the smoke clears icrosoft will send in their VR.

Still talking about Xbox and VR. The problem with letting everyone else shoot it out and waiting for the dust to settle is that it never works out well for MSFT. Case in point, voice Assistant, Cortana. At one point, Cortana was at par with the rest, then we wake up one morning to see Alexa and Google as victor. MSFT has a massive opportunity with the Xbox X right now in the VR space CONSIDERING its recent deal to bring Steam VR games to Windows. Essentially, if MSFT can make WMR work on Xbox X today, it'll be launching with a massive game library thanks to Steam. That's a selling point.

The new avatars with new avatar games. It's about time.
I would like to see a a different type of game set in the Halo universe. Left 4 Dead with the flood would be nice. Or an adventure with civilians. I also hope that Playful is working on a successor to Super Lucky's Tale. I want a coop jump N' run.

I'm really hoping there will be Xbox VR announcements at this E3. It wouldn't be good to fall behind Sony in VR and VR dev relations any further than they already have. I assume it would be using Windows Mixed Reality, it would give it a boost as well but not sure how that would work with SteamVR in the mix but WMR is nothing without Steam.

I think it was said by Microsoft that they would rather do Mixed Reality on XBOX when they can do it cordless. This suggests a longer wait. Unless they've been hiding a new headset from us all this time.

There was a vague article in the Korean Times last week about Samsung deepening its relationship with Microsoft and WMR and that Samsung is developing a wireless VR/AR hybrid headset that will be announced or shown at a conference in August

They are already behind Sony if you are talking about vr on console.

Sony's CEO, John Kodera, just admitted at their investment meeting this week that the PSVR (along with PSVue) was underperforming their expectations. (Just a year ago they tooting how well it was selling) In other words, even after Sony dropping the price (a lot) it isn't selling any longer. Most of those dedicated fanboys already have one and the rest of us still see a PSVR catalog made-up of mostly up 15-minute tech demos. Microsoft has been smart to stay out of VR on the console. Because any Xbox capable headset will be based on the same specs and libs that are part of MSMR now. Any work done on the desktop with those OEMs using that MS designed VR tech (what is a 7 OEMS making versions of MS headsets) will easily allow gamers on the X or X2 to have a worked out system and games when the time is right. And yes don't do VR until wireless is ready and working well.

But MS are still behind no matter what you say. The thing is Sony at least invested in the tech. They were willing to take a risk, but they provided an option to their customers.
At the end PS4 owners have the choice to invest in it or not. XB1-only gamers don't have the choice.
Personally and as a gamer I would rather see a company invest in new tech and provide option for their customers than one that hardly take any risks, hide behind excuses of a wire.
And for me, it looks even worse when we consider the lack of major first party exclusives (compared to the competition) and when we consider investment into making a lot of quality exclusives for their customers...

Except Windows MR is investing in the tech, since Xbox just runs Windows anyway, which means any work done there is work that translates to the Xbox as well, once they feel the experience is sufficiently good for the more curated and appliance like environment of the console space. And Sony may very well have put PSVR into the same sort of trap that MS ended up putting the Kinect. When you launch tech, and especially consumer centric tech, too early you run the risk of poisoning the well; you only get one chance to make a first impression, if it's mediocre you usually get written off.

Well, you can't really compare the two.
MS forced the kinect to it's fanbase and hardly supported it with games.
PSVR is an option and Sony isn't really forcing it on it's customers. And Sony is actually supporting it a LOT more with games than MS with kinect.

"They are already behind Sony if you are talking about vr on console." yes I meant to say "further behind"

The psvr isn't bad but I'm not really interested in it. It seems to be more a fad like 3d was. Most of the people I know want to sell theirs after a month or so.

VR is not a fad, it just too expensive and resource heavy right now. But 3D didn't improve the experience for home viewers whereas VR is a massive improvement to the experience if you have the right system. The difference between playing a game in front of you and immersing yourself into the environment like you're there.

Vr is not a fad... It just doesn't have enough quality games... RE7 and inpatient are incredible experiences and absolutely insane in VR, literally game changing

It won't support steam VR on Xbox for sure.
But the HMD could be multiple platform compatible and work with your PC as well.

If Microsoft remains pig headed about it they won't. But they would almost be forced to allow it for VR games unless they spend a massive amount developing UWP VR games because not many others will. Without Steam games, I don't see Xbox VR ever taking off. A few devs published apps in the Microsoft Store for Windows Mixed Reality in beginning but the vast majority of WMR users bought their apps on Steam instead. The Steam versions are future proof, tend to be cheaper, with more features and updates and very few new titles get published on the Microsoft Store now.

I think that Microsoft has to play the long game if they wanna get people on board for the Xbox Two, or whatever it ends up being called, but they can't afford another year like last year, where there were three exclusives to get gamers through. We need compelling exclusive content now, and desperately. It may mean pushing forward a project or two to satiate users, but that's what it will take to win back mindshare with gamers, and that's very much needed if they want people around for the next Xbox iteration, in my opinion.

"With the Xbox One X out of the door, this year's E3 will probably be a bit of a low key affair for Microsoft"
This is contrary to what Microsoft is saying Nichols then concluded the post teasing what's in store for E3 2018:
"We're hard at work on exciting plans for E3, from what will be a great briefing filled with new games to the fan experience at the Microsoft Theater. This is our biggest E3 yet, and we look forward to a great week for gamers. Again, thank you to the amazing Xbox community." Also you have to add the Japanese trip that Phill did Spenser recently took to Twitter to shed some light on what everyone can expect from their E3 2018 press conference, while answering some questions from fans. When someone asked Spencer if we might see some JRPGs on the Microsoft stage, he replied with "As of now, yes. Things can change but like last year I wanted to make sure we supported our Japanese publishers on our stage and this year we are working to do the same. It's important to us."

I know what Microsoft is saying about E3 but I'm not convinced. We shall see.

I hope they have more than that. That's Forza Horizon 4 and a bunch of indie games for the second half of 2018 Xbox line-up again? This is 2017 all over... But they'll have a new $150 controller... If they don't have some AAA games, the "no games" meme will just keep growing another year. What was the point of the One X if they aren't going to support the damn thing and just wait for the next Xbox console? Do they really expect Xbox gamers to wait until next generation for games?

Well said. Microsoft has forgotten that gamers want games. Everything else is secondary.

The retro Bloodstained spin-off launched today across all platforms.. except Xbox, which will get it June 6th. Yet again, we Xbox gamers are the red headed stepchildren of the industry. Less focus on services, more on getting developers onboard with games. It sucks.

For me, E3 is about announcements of new games. I think MS really needs to step up here. It's been more than 32 months since they last announced a non-Forza AAA console exclusive.
They REALLY need to make up for lost time and show a LOT of new games. "Games, games, games"
When I see your prediction it, for me, it doesn't look good.
I mean we expect the yearly forza with Forza Horizon 4. We know the next Halo is coming. Are they going to talk again of Crackdown 3?
A new fable is expected. News of the rumored new studio would be good but it's unlikely they'll show anything. I still hope MS will surprise by announcing loads of games.
And not those 3rd party games or timed deals.

All of my predictions will probably not come to pass but oh well. As a big fan of old school JRPG's like Blue Dragon and Lost Odyssey (a sequel to either of these would be very much appreciated by the way), and yes I am very much aware that I am part of a minority on the Xbox platform, but I have fingers and toes crossed that Phil Spencer or Matt Booty have secured Hironobu Sakaguchi's new game from his studio Dawnwalker Studio's. I also hope it is a big budget JRPG and not some small mobile game. On top of this and even though I feel this is probably not true, but it would be pretty cool if the episodic remake of Final Fantasy 7 came to Xbox Even if it is just a CGI trailer I still would love to see something that might indicate at least the tone for games like the rumored Perfect Dark or the new Fable. I also hope that both of these games take a darker more gritty approach with hyper realistic visuals and amazing gameplay to boot. I possibly would prefer Gears of War 2 Ultimate Edition as opposed to an XCOM styled Gears spin off. On the other hand a Halo spin off triple A RPG game would be pretty cool but I guess dreams are free in respect of that ever happening. I want them to finally show off Crackdown 3's multiplayer and I hope and pray that it will exceed our expectations. Finally my out of left field wish would be for the more adult, darker and grittier sequel to Kameo (previously canned before it really started) to be greenlit and confirmed to be a go. Lmfao yeah like that is ever going to happen lol, even if it would be a day one purchase for me personally. Well not long to go now so all will be revealed good or bad soon.

You aren't alone. I crave good JRPGs on the Xbox. Hell, gimme a remaster of Lost Odyssey and I'd be giddy.

They desperately need some exclusive games...

I actually don't want this, I would have wanted it six months ago when I was shopping for a One X, but now that I have one I would be salty that this option wasn't available to me sooner. I know that's selfish, but I don't care.

It's the reason I haven't bought one yet, so I'm banking that they do. My XB1 day one console is full and there's really not much on it, and many are for disk (not digital) versions of games. I know they're thinking of costs, but as they increased the assets to 4k, then a larger HDD is a must. Not one that's half the size of the S edition!?

The base 'S' is 500GB (only the initial run had up to 2 TB), so it is actually bigger!

4k assets take up much more space, and my experience is the 500gb base edition is a little constrained anyway. So in real terms it isn't really bigger than the 500gb S, let alone the 2tb one.

I haven't turned my X1X on in so long that I wish I hadn't bought it. There just isn't anything coming out for it. If they don't do something in the next few months when it comes to games there won't be another generation for the Xbox brand. MS is losing what is left of its fan base.

If this year ends up being like 2017, I'll be moving on from the Xbox brand.

The PS4 is a good choice if you want a nice variety of games to choose from. Forza is still my favorite racing franchise but it isn't enough to get me to buy into the next generation of xbox unless they can turn things around in the next few months. At one time xbl was enough to keep people tied to the Xbox platform but PSN is on par with it now.

You don't play multiplats?

After reading some of the comments here (and at 47 maybe it is my age lol) I feel I am not on the same page as many others here. I don't want Xbox VR still have nightmares about the final years of the Xbox 360 with the kinect and when everything came with the tag line everything plays better with Kinect Oh hellll no it doesn't. So really hope VR does not show up at this years E3. I never was a big fan of games like Battletoads and Mech Assault so these games never appealed to me, so if they got announced that these games are making a come back then it wouldn't do anything for me. I do agree that Team Xbox needs to invest in big tent pole games that are not Halo, Gears and Forza, and as mediocre as many thought Ryse Son of Rome, Sunset Overdrive or Quantum Break were, I loved them. I did get the criticisms, however I was wrapped to see Team Xbox take a chance on new big budget IP. Yet that fell by the way side last year when we were left with OG Xbox ports like Phantom Dust and Voodoo Vince, followed by platformer Super Lucky Tales and the buggy and ugly looking battle royal sensation of last year PUBG. I do enjoy Sea Of Thieves but it seriously needs more content and lacks any real lore to keep you invested. State Of Decay 2 is cool but lets face it, this is a double A game not a system seller. Usually about this time of year, I become like a kid in a candy store in anticipation of what maybe revealed on the Xbox stage at E3, but this year my anticipation is luke warm if that and my expectations are quite low which is a shame as I do enjoy my Xbox. I just feel like Team Xbox is more content delivering features and controllers and relying on third party for delivering the big gaming experiences then actually pleasing their install base with amazing gaming experiences that are NOT third party. I really want this years Xbox E3 Conference to prove me wrong, but as of right now I wont be holding my breath in the hope of getting a mind blowing awesome conference this year.

I'm 55 but I actually liked kinect I just wish it had more games. Me and my daughter played it alot together but you can only play kinect adventures so many times. I waited until they unbundled kinect for the X1 because they didn't support the first one enough for me to invest in it.

If they intergrate Alexa to replace the Kinect and Cortana I will smash my Xbox One X into a million little pieces, set them on fire and piss on the ashes.

I wouldn't go that far cause it does sport a really nice 4k bluray drive. But I feel ya lol

If this years E3 has stage presentations for garbage like VR or anything like peddling Cortana support, I'll be returning my Xbox One X ASAP. I don't want gimmicks for my five hundred and fifty dollar 4K blu ray player and YouTube streamer.. I NEED games for it. I already despise the focus on services catering to cheapskates that don't wanna support developers. If it becomes a Rob E the Robot gimmick sales pitch, that will simply be the last straw for me. I don't need a new controller, and I don't need anything that replaces me sitting in front of my television with a controller in hand.. I need a reason to be sitting in front of my television with an Xbox controller in my hand after shelling out five hundred bucks.

And every game that's displayed on the Xbox stage this year needs to be something that will be available this year. The only exception should be CD Projekt Red's Cyberpunk. I don't wanna look at games with the promise of their eventual release, I want to play them.

I think it would help the Xbox brand if they are honest about when something is coming out instead of misleading people. Don't promise something unless you are sure you can deliver.

That's partially why I think that every game displayed onstage this year needs to be something that will be in gamer's hands this year. If MS wants to regain some of their lost mindshare with gamers, they absolutely need to have the games they flaunt in our hands sooner rather than later. This year is IT for them. If they don't deliver in a big way, they're finito. There is no room for anything else. Calling their own shots is for when they've proven they can deliver. Right now they're in the polar opposite of that position. They need to fall in line and prove themselves like it's the first time all over again, and there is no room for error. They need to show us why their box belongs in our homes, and just like a relationship, a person can only be disappointed so many times before they break it off and move on. The long game is important, but so is today. I'm actually betting against Phil Spencer delivering, as he seems to be focused on every wrong thing, but I hope against hope that he proves me wrong.

This is where I feel Team Xbox is stuck between a rock and a hard place, we are almost in June with a lot of third party games on the horizon like: Battlefield 5
BLoPs 4
Vampyre
Shadow of the Tomb Raider
RDR 2
Strange Brigade
Ace Combat 7 Skies Unknown
Shadows Awakening
Soul Calibur 6
Spyro Reignited Trilogy
Divinity Original Sin 2 and possible 2018 releases of: Rage 2
Code Vein
Darksiders 3
BioMutant
Immortal Unchained and this is not including all the annual sports and racing titles. My point here is Team Xbox also do not want to cannibalize the sales of their games by launching them against bigger games unless they are titles like Gears and Halo. I do feel you on your point though. Would love a huge 1st party game that is on the same level as say a God of War 4 or Last of Us not a clone of these but the same quality or better no matter what genre of game ok with exceptions because It can't be a games as a service type game, nor another racer or fighting game and not a new Battle Royal game, then hell yes I am in

I'm personally not disappointed in the quantity of games coming from Xbox 1st party studios, I am more disappointed in the quality and the types of games we have received. I don't want shallow experiences that potentially will get better over time, I don't want buggy games that need multiple patches to fix, I don't want just double A and indie experiences. I just want high quality games worth my time and investment, games that keep me invested in the platform.

I'm ready for a good story driven game like the Last of Us or Horizon Zero Dawn. They don't need to be clones but they do need to have a nice long interesting story.

So completely UNLIKE The Last of Us or Horizon Zero Dawn then? Because HZD is derivative boring tripe, and tLoU is the same but with an incredibly poor control system. I finished HZD in less than 8 evenings to 97% trophy completion and switched off tLoU in just under 3 hours. Haven't touched either in over a year. I don't want some flashy 'firework display' of a game that looks pretty on a trailer but is destined to either sit in a drawer or get wiped from my hard drive within hours of the first play. I want a game that engages me, and gets me coming back time after time after time. A game that defines the gamer I am that is synonymous with the word XBOX. A good RPG (even an MMORPG) or a decent 'Destiny-like' looter-shooter (i.e. nothing like Destiny 2) would be enough to line up with Microsoft's 'engagement' version of player investment and the player's own investment ideals. But for the love of God , no linear, on-rails 'graphical showcases', because they'll just end up doing another 'Ryse'..

Both games are critically acclaimed games. Both are very popular and both sold a lot. Now I understand that people have different taste. You can prefer SoT or Sod 2 or whatever you want. Can you understand that there are different type of games and that people want different type of games? I don't like racing games but I'll never tell studios to not make them. Diversity and quality in games is really important for this industry. If someone wants certain type of games why are you bothered about it because you don't have same taste?

Microsoft can not afford another weak year of content, and so far, 2018 has been pretty awful. Sea of Thieves is trash, and State of Decay 2 is underwhelming and with some serious technical issues. MS can not afford to keep going like this if they wanna keep their userbase. They need strong first and second party showings. It can't be all on the third parties to keep the Xbox afloat. 2017 is considered a huge failure by many because MS relied almost solely on third party content, and they can't afford another year like that. They've lost that luxury. They need a lineup of actual AAA content this year, otherwise there will be a lot of people migrating to other platforms. Services mean nothing without strong content to back them, and right now, Microsoft's focus is entirely on the wrong things. Gamers want games. If they can't get games on an Xbox, they'll eventually go elsewhere, where games are more readily available. Microsoft needs to validate their box being in people's homes, and right now they aren't giving anybody much reason for it to be there.

Right now, imo it looks like it'll be worse than 2017.

Garbage is highly subjective. Too some VR is the penultimate gaming experience. You better send Microsoft your full list of what your consider garbage so they can decide if they want to setup their E3 presentation around your personal tastes or not

You know what would be a really interesting product? A game controller that has a built in processor which can connect via wifi to cloud gaming and displays everything on your smart TV through an app.

Not buying any Xbox hype this year. Their E3 turn out has been shocking for the past 2 years.

You can't put "2 hour conference" and "low key" in the same article... And then precede to show nothing but 3rd party games... What are they planning to do lull everyone to sleep....?

What, you don't like third party games?

It's not about not liking 3rd party games it's about MS showing us how serious and committed they are to make or invest in content for the people who invested on their product. It's MS's conference and not the conference of 3rd party. How are commercial deals or timed deals good for gamers? Why should I care about seeing a trailer of the next CoD or battlefield that will be easily found on youtube?
How great was it when they announced Ori last year? I think it should be mostly about new announcements about what they are doing for their customers.

Normally I've given Microsoft credit for not doing it but personally I no longer care if they 'pull a Sony' and announce stuff that's 2-3 years out - everyone seems to have conveniently forgotten that 3 out of the 'Big 4' games at the Sony conference this year were also featured in the last two E3s (and they'll all probably feature in the next two). The very worst they can get accused of at that point is copying Sony. 'Long game' reveals of the next incarnations of Gears, Fable and Halo will go down well, even if they're just CGI trailers; as I've said, nobody gives a toss when the competition does it. Forza Horizon and Crackdown are a must though, because they need something that's (pardon the pun) on the horizon and not over it. While they've been talking to Japanese devs, I wouldn't expect to see anything of those until something's MUCH closer to release (because otherwise people will immediately draw comparisons to Scalebound). No VR unless it's wireless (and while we're on the subject, wireless headsets and keyboards would be nice because plugging both into the controller is as awkward as f*ck). I'd like to see them give some actual love to ID@Xbox titles, maybe give three of them their own 5 minute showcase each. While 15 minutes out of a two hour conference isn't much, it sends a message to both Indie fans AND Indie developers that they actually care about the smaller devs and want to nurture them. After all, if they're in the market for acquiring first party development, what better (and cheaper) way than to end up bringing a talented Indie team in-house...? Other than that, the new Elite controller, some third party marketing deals and maybe something about online Xbox game streaming to PC or an amalgamation of XBL Gold and Game Pass (although those last two are definitely more 'wish-list' than anything else). What I DON'T want to see though, is any more fake 'eSports' type segments or garbage about arcade machines - that was just plain embarrassing...

"Forza Horizon and Crackdown are a must though, because they need something that's (pardon the pun) on the horizon and not over it."
It's actually funny how you talk of 3/4 Sony games where in the last 2 E3 (even though that's false) when you are later talking of Crackdown that was shown at E3 2014! And also talking of the yearly Forza. Sony doesn't hype their yearly franchise The show every E3. The current drought in exclusives is because MS haven't put enough effort into making games. What were they doing when Spencer took charge in 2014?
Excluding the yearly Forza, why is this year's lineup made of a game announced in 2014 (crackdown 3), one which was announced in 2015 (SoT which critics trashed for the lack of content) and a game made by a small indie studio that has loads of bugs and getting average reviews). What the hell were they doing 4,3,2 or 1 year back?
At the end of the day, the competition keeps releasing more games that are mostly better rated.

Recorded TV please!!!! Let's get it implemented so that all those still stuck on Windows Media Center in Windows 7 have a migration route....

It will be 3rd party games look best on Xbox One X, some forgetful console\timed exclusives, indie titles and Forza 4. They really need to get the message across that the One X will give you mid range PC performance at an affordable price. I hear all the time why would I buy an Xbox when I can get all the games on PC. great, if you have a 2,000 dollar PC that beat the performance and graphics of the One X then go do that. for everyone else there is the One X for 450.

If Microsoft don't announce VR or mixed reality for the xbox one x this year, Im going to be buying my first sony console in 2 and half decades. Ive bought every Microsoft console since the original xbox. Ive tried VR with gear vr and its decent, tried it on my friends PS and was very impressed. The only reason I didn't buy a xbox one x was because I was waiting on them to announce VR support but it never came so I still don't have a one x and will not buy one unless VR is announced.
Windows Central Newsletter
Get the best of Windows Central in in your inbox, every day!
Thank you for signing up to Windows Central. You will receive a verification email shortly.
There was a problem. Please refresh the page and try again.