E3 2018 Xbox predictions: Everything we expect to see from Microsoft
It's that time again. E3 2018 is almost upon us, which means tons of new games and announcements.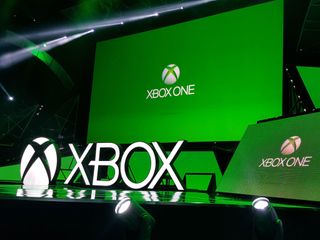 It's that time of year again. E3 2018 is almost upon us, promising tons of new games, new platform announcements, and new hardware. But what does E3 2018 mean for Xbox and Microsoft this June 10th?
All E3 2018 news on Windows Central
While the Xbox division is doing extremely well, E3 is an opportunity for Microsoft to address media and fan criticisms. Many will be wondering if the Xbox team will seek to dispel claims that the company isn't investing in first-party games as much as it could (or should) be. We also have the specter of an evolving game industry lurking in the background, where service-type games like Fortnite, and service-oriented companies like TenCent, are starting to dominate the industry. Amazon and other large tech companies are also exploring ways to disrupt the industry, in a world where Microsoft control gaming on its own, largest platform, Windows PC.
E3 2018 could be a bit of a weird one for Microsoft, as the company shifts strategy following the departure of former Windows chief Terry Myerson, and the elevation of the gaming division to its own seat at the leadership table. We might not see the fruits of this reorganization at E3 2018, it's simply too early. But I expect Microsoft to outline a game plan as it moves ahead, not only towards the next generation of its Xbox consoles, but the next generation of gaming technology in general.
Games, games, games
Microsoft's E3 2018 conference is reportedly two hours long, and their E3 offerings will take place at the Microsoft Theatre this year, instead of its usual venue. That means a lot of games.
I'm not expecting a huge amount of new first-party IP to appear at this year's E3. Microsoft is still probably reluctant to announce games too early, with memories of Scalebound's cancellation still relatively fresh in the core audience's mind. Hopefully, Microsoft will tease a little more of its future roadmap, and give us an update on existing products.
Expect to see Forza Horizon 4, as the franchise's annualization continues. Forza Horizon 3 is arguably Xbox's most celebrated console exclusive this generation, and Playground Games is due to launch their next title, following the franchise's two-year cycle. There's a pretty strong rumor that Playground Games is also working on a new Fable title for Microsoft, although whether or not we'll see that at E3 is pretty uncertain, it could simply be too early. But keep an eye out!
Many fans will be wondering if there will be new Crackdown 3 stuff at E3, and it's certainly a strong possibility. However, I have heard rumors from a few places that Crackdown 3 could be delayed even further, maybe even as far as 2019. Microsoft may want to reintroduce us to the game once it has seen more updates, following a mixed reception from last year's convention season. Hopefully, we'll get an update on the project's status either way. And no, it isn't cancelled.
As pertains to Gears of War, Walmart inadvertently leaked a bunch of games a few weeks ago, one of which was "Gears of War 5." I do not expect to see Gears of War 5 this early, but I have heard credible rumors that there's some sort of Gears of War spin-off in the works. Comparisons to turn-based tactical games like XCOM have been drawn too. I have no real evidence to support this, but I'm confident enough to believe it could be true.
We could also hear about the so-called "AAAA" studio Microsoft appears to be building in the SoCal area. Darrell Gallagher joined Microsoft from Crystal Dynamics earlier this year, and we should undoubtedly hear more about his role. Leading a new studio at Xbox seems to be the most obvious, particularly when you consider the previous job listings, and the fact Gallagher is LA-based.
I also expect to see more Cuphead-like ID@Xbox exclusive partnerships, particularly as ID@Xbox seems to be hitting its stride for bringing games to UWP. Hellblade and Frostpunk surprisingly hit the Windows 10 Microsoft Store for PC a few weeks back, and I've heard rumblings that more high-profile indie Steam titles could be on the way, both for console and PC. Expect another ID@Xbox showcase, showing off several games in quick succession.
For the most part, third-party will probably do the heavy lifting at E3 this year for Xbox. There are plenty of rumors circulating that CD Projekt RED's sure-fire blockbuster Cyberpunk 2077 will get its gameplay debut on Microsoft's stage, possibly closing out the show. You can expect to see various other third-party titles on the Microsoft stage too, including games with marketing deals like Metro Exodus, Code Vein, and Anthem, showcasing Xbox One X capabilities. Other games you can expect to see more of include Ori and the Will of the Wisps, Below, No Man's Sky, Age of Empires IV, Ashen, and Sea of Thieves' and State of Decay 2's summer content. We might also see some Battlefield V, Shadow of the Tomb Raider, and perhaps other new games Microsoft is partnering on from the big publishers like Ubisoft and Bethesda.
What about Halo 6? It's hard to say whether we'll see Halo 6 this year. We'll probably get a hint that Halo 6 is in development, but it'll be fairly low key. I think Microsoft could keep Halo's next big entry under wraps for that year it can truly define the conference.
I've also heard that IPs like Quantum Break and Sunset Overdrive "aren't dead," and indeed, Sunset Overdrive was recently licensed in Korea for a PC version. There are also plenty of rumors about a Perfect Dark reboot swirling around, and more Japanese titles like Nioh and Nier Automata could be making their way to Xbox, too. Maybe Microsoft will surprise us.
Xbox platform announcements
At E3 we'll likely see the new Xbox Avatars debuted for the first time, along with some of their new capabilities. The new Avatars system was built in Unity, specifically for cross-platform capabilities. Avatars will extend beyond the Xbox dashboard, into games, into Windows Mixed Reality platforms like AltSpace VR, and eventually HoloLens. Microsoft didn't invest this much into Avatars for them to simply sit on your dashboard, so expect a bigger play here.
Speaking of big plays, I still expect the Xbox "career" features to appear at E3, despite Xbox platform chief Mike Ybarra's insistence that they aren't in active development. The career system will give gamers another way to progress on Xbox Live beyond Gamerscore, which only really showcases your ability to hunt down achievements. The career features will give you a level based on the way you play, whether it's hunting achievements, or spending 99% of your time inside Fortnite.
I also expect we'll hear what Kareem Choudary's new Xbox cloud team is working on. We've heard for some time that Microsoft is working on game streaming beyond your home network, allowing you to experience your content on a broader range of devices that might not meet hardware requirements for them to run locally. It might still be too early for that to get its big debut, but it's certainly a possibility.
Xbox Game Pass will also be a big feature at this year's E3. Microsoft may be looking to rope big third-party titles into the program too, similarly to how Netflix makes deals with some of the big networks to boost its subscriber count. I've also heard about the possibility of Xbox Game Pass extending to other devices too, beyond Xbox and PC, which could form part of the cloud streaming play.
Expect new features for Mixer to get announced during the E3 week too, and possibly enhancements to some of Microsoft's more neglected entertainment features, like Movies & TV. I've heard from a couple of places that Movies & TV could finally be getting mobile apps for non-Windows platforms, but that doesn't seem like something they'll announce at E3. I've also heard that Microsoft is working with Amazon on integration between Xbox and Amazon Echo devices, replacing the voice-enabled interactions from Kinect. The fact that ex-Xbox Console Marketing Director Albert Penello recently joined Amazon's Echo team speaks to interesting possibilities for partnerships there.
New hardware?
I have heard there will be new hardware at E3 2018 this year, but don't expect new consoles or anything like that.
Part of Microsoft's cloud streaming play could be to showcase how it runs on mobile devices, maybe even Nintendo Switch or streaming sticks. We heard Microsoft was previously working on some sort of Xbox streaming stick, and with cloud streaming on the horizon, this tech could make more sense now than it did previously.
Expect the Xbox Elite V2 controller to get a debut, alongside another showcase of the excellent Xbox Adaptive controller for accessibility needs. We might hear more about efforts Redmond is making in that space, too.
I'm not expecting a huge amount on the hardware front, but Microsoft's engineering and accessories teams are world-class and could certainly surprise us.
A relatively low-key affair?
With the Xbox One X out of the door, this year's E3 will probably be a bit of a low key affair for Microsoft. While the company is investing in new games, it could be a while before we hear more about them.
As we head towards the "Xbox Two," you should expect this year's E3 to set the tone for the next few years of Xbox strategy. Previously, Xbox head Phil Spencer answered to Windows & Devices lead Terry Myerson, but as of last summer, Spencer and the gaming division was promoted to the senior leadership table, answering directly to CEO Satya Nadella.
Spencer is now truly leading Xbox as its own entity, rather than a subsection of the Windows operation. Truly epic times are ahead for Xbox fans, but E3 2018 might just be too early for the really good stuff. Still, there will be tons of new games and features to look forward to, and it should be an exciting show.
Get the Windows Central Newsletter
All the latest news, reviews, and guides for Windows and Xbox diehards.
Jez Corden a Managing Editor at Windows Central, focusing primarily on all things Xbox and gaming. Jez is known for breaking exclusive news and analysis as relates to the Microsoft ecosystem while being powered by caffeine. Follow on Twitter @JezCorden and listen to his Xbox Two podcast, all about, you guessed it, Xbox!