Easy Taxi launches for Brazil and other markets. Lets you hail a cab with Windows Phone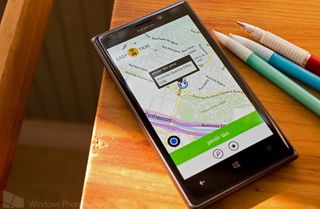 We're a few years from having the 2016 Summer Olympics in Rio de Janeiro, Brazil. But if you find yourself in Brazil before then you'll definitely want to grab Easy Taxi for Windows Phone. You've probably heard of Uber here in the United States and elsewhere. Think of Easy Taxi as the same, a service that lets you use your smartphone to hail cabs. Details after the break.
Easy Taxi joins apps and services like Uber, Hailo, and Flywheel. These are companies that connect smartphone users with rides in cities around the globe. Windows Phone had an Uber app earlier this year, before the company pulled it due to poor user reviews (that's when you get when you do a crappy iPhone port).
In Brazil, Easy Taxi is in position to be the number one cab-hailing platform. This summer, they raised $15 million in funding. While centered in Brazil, Easy Taxi now has a network of over 30,000 drivers in 30 cities around the globe in nine countries in both Latin America and Asia. You've got Brazil, Mexico, Colombia, Peru, Venezuela, Argentina, Chile, South Korea, and Malaysia. The company has plans to expand to New York City, Manilla, Hong Kong, Bangkok, Fortaleza, and Cuiabá.
With the app, you can request a taxi and pay by credit card. Here's a video of the service in action below.
Find yourself in a market with Easy Taxi? You'll want to download the free app. It's available for both Windows Phone 7.x and 8. Grab it in the Windows Phone Store, use the QR code below, or swipe to the right in our app.
Thanks for the tip Diogo P!
Get the Windows Central Newsletter
All the latest news, reviews, and guides for Windows and Xbox diehards.